Beloved American rap icon and entrepreneur, Soulja Boy, has rapped about living a lavish lifestyle on tracks like "Pretty Boy Swag," but where is this iconic musician living so lavishly?
Soulja Boy lives in Los Angeles, California. The rapper actually owns two homes in the area; a penthouse in the Hollywood Hills and a mansion in the upscale Agoura Hills neighborhood.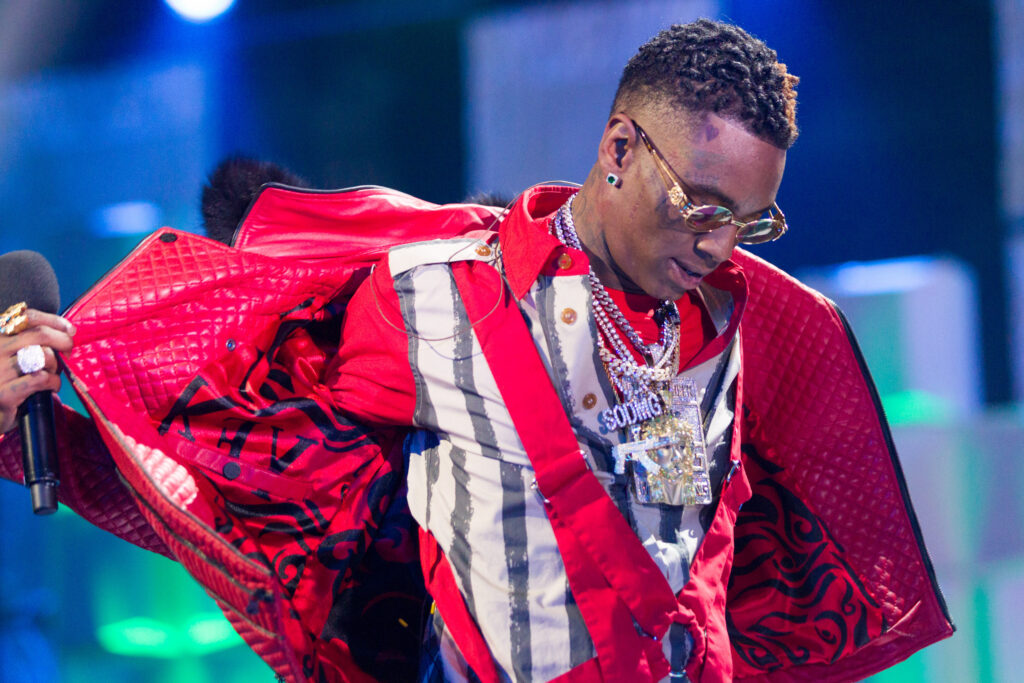 Soulja Boy makes music that will make you want to "Crank That," but that's not all this entrepreneur does — his net worth is astounding due to all his business ventures! However, Soulja Boy has worked incredibly hard to earn this and has grown his brand immensely since his humble beginnings.
Los Angeles Home
Soulja Boy's main place of residence is a mansion in the Agoura Hills area of Los Angeles, California.
The mansion reportedly cost Soulja Boy a whopping $4.9 million when he purchased the property in 2018.
The beautiful and scenic mansion features an outdoor pool and a large garage area. In the video, Soulja Boy notes that he also purchased a Subway restaurant, demonstrating his entrepreneurial abilities and business mindset.
Although Soulja Boy's Los Angeles mansion seems serene, it was the source of some strife for Soulja Boy himself.
Complex reported that in 2019, Soulja Boy's Los Angeles mansion was robbed while he was in jail for a parole violation.
As the home was sitting empty, it presented the perfect opportunity for thieves to break into the home, and they took advantage of that opportunity, reportedly stealing an assortment of items valued at over $700,000.
However, that was not the end of the story for these thieves. Instead of slipping into the night with the stolen goods, the thieves did the unexpected (and incriminating) and chose to brag about the robbery on social media.
Yep, you heard that right.
Apparently, the whole robbery was an ill-advised attempt for the thieves to jump-start their music careers, and so they took to Soulja Boy's social media pages to brag about the theft and flaunt the stolen goods.
Predictably, they were apprehended shortly after.
Net Worth and Business Ventures
Although Soulja Boy does have some musical gems, most of his wealth actually comes from other sources of income.
Since his absolutely iconic debut with his hit song, "Crank That" in 2007, Soulja Boy invested in other business ventures — quite successfully, too.
Soulja Boy's net worth is an estimated $30 million!
That's enough to pay for 5,000 holidays in Europe if you'd like to relax and see the world, 7,500,000 cups of coffee if you want the strongest caffeine jitters ever, or if you're a wine connoisseur, 60 bottles of the world's most expensive wine, according to MoreFM.
Three years after the release of "Crank That," much of Soulja Boy's wealth came from touring and ringtone downloads.
However, in 2016, Soulja Boy signed a five-year endorsement contract with World Poker Fund Holdings; the deal's exact value is unknown, but sources have estimated that it is worth anywhere from less than $1 million to over $400 million.
In addition to the endorsement deal, Soulja Boy chose to go into the business of record production, garnering him a writing credit on Beyonce's iconic "Lemonade" album as well as for other artists such as Nicki Minaj and 50 Cent.
Additionally, in 2021, Soulja Boy began investing in the hottest financial technology trend around — cryptocurrency. Soulja Boy even minted a "Crank That" non-fungible token (NFT).
Discography and Musical Style
Although Soulja Boy has diversified his investments in terms of his musical career, many people only know him for a few of his hit songs.
Although "Crank That" and "Pretty Boy Swag" are definitely bangers, Soulja Boy has actually released four studio albums for those looking to branch out in their Soulja Boy listening experience.
Soulja Boy released his debut album, "Souljaboytellem.com" in 2007. He then followed it up with his sophomore album, "iSouljaBoyTellem," a year later.
Then, he released "The DeAndre Way" in 2010 and his album "Loyalty" in 2015.
He then released "Best to Ever Do It" in 2018 to mixed reviews. Pitchfork rated the album at a 5.1 out of a possible ten, with music critic Evan Rytlewski writing, "[Soulja Boy] prattles on about pots, pans, Phantoms, and Porsches without a lick of conviction, regurgitating tropes instead of spinning them."
Ouch!
Hopefully, Soulja Boy will take the critics in stride for his next album. If not, there's always "Crank That."