As a public official, policy advisor, and diplomat, Susan Rice has had a long and dedicated career in the United States government, where she has gained an excellent reputation as an advocate for human rights and fighting against climate change. Her status as a government official has been elevated by her tenure as National Security Advisor and Ambassador to the United Nations under President Barack Obama and Director of the Domestic Policy Council under President Joe Biden, but where does Susan Rice live?
Because of her many years of working in the government, it will come as no surprise that Susan Rice currently lives in Washington, D.C., the capital city of the United States. However, Rice also has close ties to the Pine Tree State of Maine, where she has visited ever since she was a child, and the United Kingdom, where she studied at the University of Oxford for several years and earned two degrees.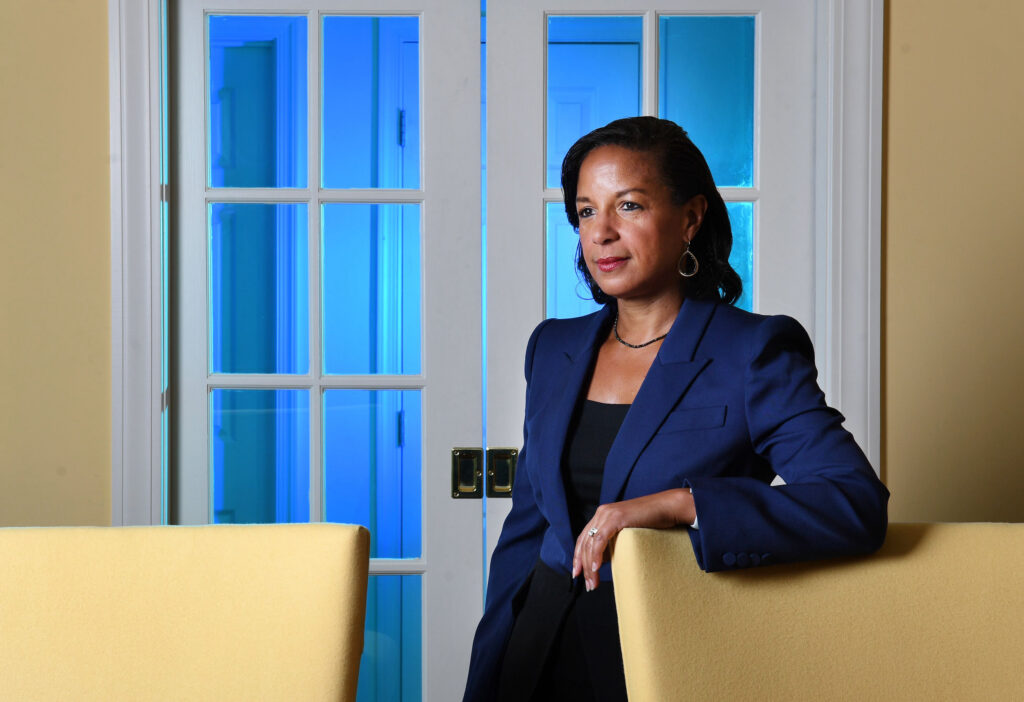 The Beginning
On her mother's side, Susan Rice is directly descended from Jamaican immigrants who left their native country and came to the United States in 1912. Upon their arrival, they worked hard to ensure that their children received a good education.
Rice was born and raised in Washington, D.C., where she attended the all-girls National Cathedral School.
Despite having not grown up in the Pine Tree State, Rice still holds fast to the familial roots that she has there. She travels to Maine frequently and owns a family home there.
However, Maine has never been her full-time residence. While Rice considered running for political office there, she ultimately decided against making the move because she did not want to uproot her family.
As an adult, Rice spent several years at Stanford University in the San Francisco Bay Area of Northern California, where she earned her bachelor's degree.
Rice went on to earn both a master's degree and a doctorate at Oxford University in England and was also a Rhodes Scholar. Her field of study was international relations, which is quite appropriate given her choice of career.
The Career
Interestingly, Susan Rice's first full-time job was not for the United States government, nor was it even for a United States organization. It was at McKinsey & Company in Toronto, Ontario, where she worked as a management consultant.
After leaving McKinsey & Company, Rice took on a role that would help shape her career for years to come. She went to work as Director for International Organizations and Peacekeeping on the staff of the National Security Council.
Since then, Rice has established a long and successful career under several Democratic U.S. Presidents, including Barack Obama and Joe Biden. Her roles within the government have grown and evolved over the years, allowing her to broaden her experience and put her skills to excellent use.
To see Susan Rice in her role as Director of the Domestic Policy Council, addressing President Joe Biden's plans for racial equity in the United States, check out the video below:
The Home And Family
While some famous people, like movie stars and music artists, have revealed extensive details about their houses and even their addresses, not much is known about Susan Rice's home. This is understandable given her status as a government official.
Even so, it is known that Susan Rice currently resides with her family in Washington, D.C. Because of the many years she has spent there, as both a resident and as a member of the U.S. government, one could say that the entire District of Columbia symbolizes her home.
Rice does not live alone. She lives with her husband Ian Officer Cameron, who was previously an executive producer at ABC News. Cameron is from Victoria, British Columbia, and like his wife, attended Stanford before going to a university in the United Kingdom.
The two were married on September 12, 1992. At the time, Cameron was working for the Canadian Broadcasting Corporation, which is based in Toronto.
Rice and Cameron have two children together, who also live with them. One of Rice's reasons for not running in the 2020 Senate election in Maine was that she did not want to make her daughter move away from D.C. with them.
No matter where Susan Rice may live, she has continued to demonstrate a strong commitment to the people and the government of the United States. Hopefully, her actions will set a positive example for the next generation of public servants in the United States and around the world.