It doesn't matter how old or young you are, you might have listened to at least one song from Tina Turner. But did you ever wonder about Tina's current lifestyle and where she lives?
Tina Turner lives in Château Algonquin, which is part of Küsnacht, Switzerland. Although Tina owns properties in LA and London, she prefers to live in Switzerland.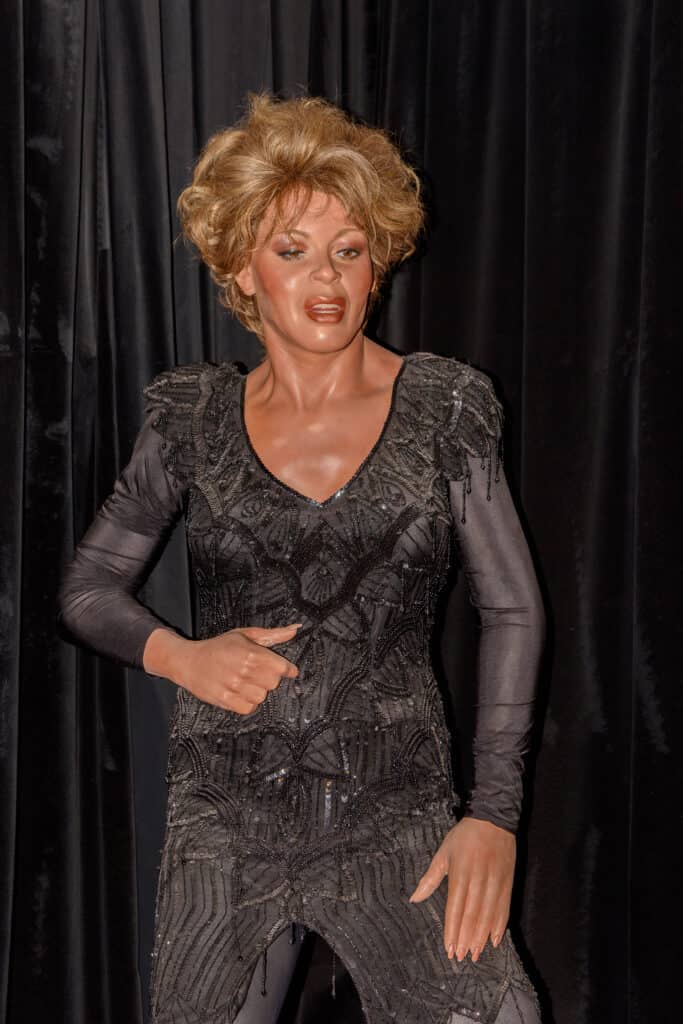 Not only is she considered one of the best Rock and roll singers of all time, but Tina is also an amazing actress. Let's learn more about the legacy of the queen of rock.
Living in Switzerland
Tina moved to Switzerland in 1994. She currently lives at a Lake House called "Château Algonquin" in Küsnacht, Zurich.
Tina loves Switzerland so much that she decided to renounce her US citizenship and apply for a Swiss one. 2013 was the year Tina finally became a citizen of Switzerland and she received a Swiss passport.
Before Tina became a citizen of Switzerland, she had to go through a mandatory test. The citizenship test itself was about the history of Switzerland.
Some of the questions were in german, the official language of Switzerland. Tina has stated that she's currently going to german classes to improve her dialect.
Tina's Lakehouse is everything the queen of rock could dream and more. She's been living in the Château Algonquin since the 90s and she's more than delighted with his home.
But Tina doesn't live alone in her Lakehouse, as she has her husband to keep her company. Tina married the german musician Erwin Bach and they both now live a quiet life in Küsnacht, Zurich.
The grandiose entrance looks like one from a fairy tale castle; after all, Tina Turner surely deserves the best life possible.
She loves calm and privacy and even demands no bell ringing or deliveries before 12am. But Tina's home in Switzerland isn't her only property; she owns two more houses, one located in London and the other one in Los Angeles.
Tina Turner, The Legend
Tina captivated thousands of generations with her voice. She even was a hit in her beginnings, with her first single "A fool in love" becoming a worldwide hit.
Thanks to his talent at singing R&B, Tina found herself at the top of most music charts worldwide. Her single "It's gonna work out fine" gave her a Grammy nomination for her performance.
Most of her early success is thanks to her ex-partner Ike Turner. But It wasn't until Tina broke up with Ike that she showed her true potential as a solo artist.
Tina states that most of her early years as a musician she suffered abuse from her ex-partner, Ike Turner. Her abusive relationship with Ike served as inspiration for Tina to write songs.
After years of silence, she finally talked about her experience with Ike. She explained that to this day, she's glad that she survived without hating nor blaming anyone.
She hopes that her abusive story serves as an example for many young women in the music industry. She also had the chance to tell her story in her critically-acclaimed musical.
After her relationship with Ike Turner didn't work out, Tina released her best album so far. In 1984, Tina released the all-time classic and worldwide hit album "Private Dancer."
Through the years, Tina has collaborated with famous artists around the world. But one of the biggest stars to have worked with Tina is the rockstar legend, Elton John.
The Musical
To celebrate the legacy of Tina, there's a musical jukebox on Broadway in her honor. The musical itself features the biggest hits of Tina, trying to narrate her musical career.
Tina: The Tina Turner Musical started in 2018. Tina's musical quickly became a hit between fans, featuring the most iconic moments in Tina's life.
But not everything is joyful and happy in the musical. The play talks about the abuse Tina suffered from his partner and the struggle she had in the music business.
Tina was one of the leads in charge of the musical, even showing up at the rehearsals to give directions. As the music show grew in success, it won the opportunity to appear in the historical theatre Lunt-Fontanne on Broadway.
The musical itself features two acts, each one having over 10 songs each.
Celebrating Tina
Tina is, without a question, one of the greatest R&B singers of all time. Her legacy and triumph in the music business is an inspiring story that we can all enjoy even in musicals.