From Groundhog Day to Stripes to the cult favorite Ghostbusters, Bill Murray has built up a litany of comedy classics over the years, brandishing his sharp wit and sardonic humor as expertly as any before or after him. He's a sort of mad genius, engaging in off-screen antics that are almost wackier than the on-screen ones, which has certainly been a great way for him to make and cement friendships.
Bill Murray's closest friend over the years would likely be Harold Ramis, his colleague, and co-star. The two comedians shared the screen and created some of their best works together, even managing to reconcile the issues they had.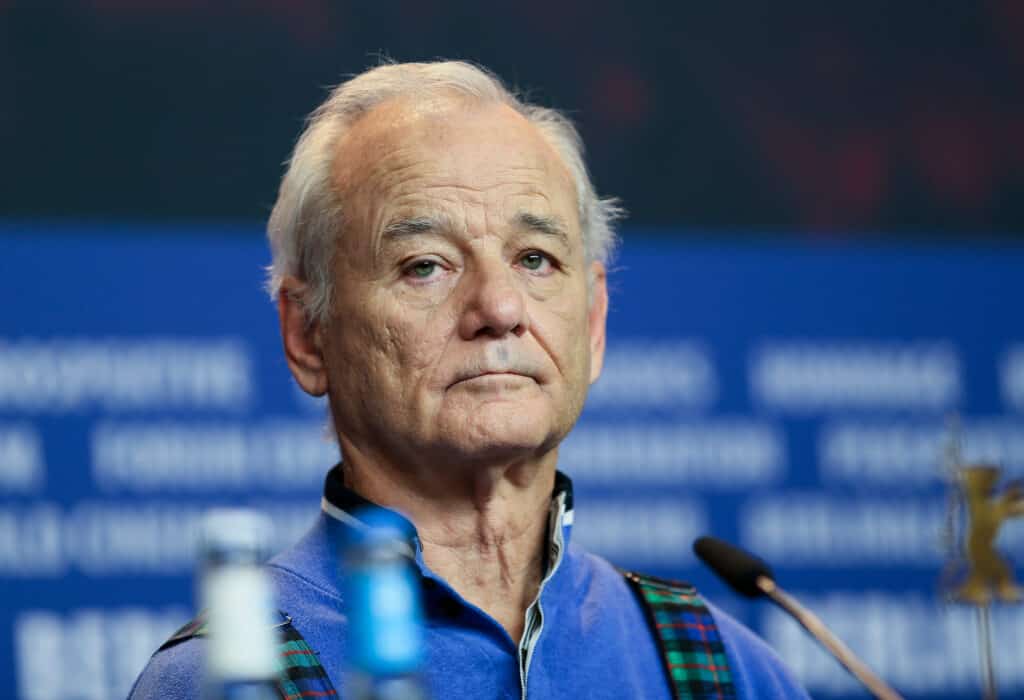 For the most part, Murray's fun-loving and up-beat attitude means that wherever he goes, he makes friends. Most of those relationships are less strained than the one he had with Ramis, but Ramis was, for the longest time, Murray's closest confidant and proved to be a great success for the pair.
Who else have we seen Murray have that special spark of friendship with, and what exactly led to the differences between him and his long-time partner in crime Harold Ramis?
Murray's Impact on Everyone In His Radius
One thing is for sure, Murray definitely has no shortage of people to choose from when it comes to those who consider themselves friends with the comedian. Almost every celebrity who has worked with him, near him, or just in his general vicinity will have some kind of unbelievable anecdote about Murray's shenanigans.
When he received the Mark Twain Prize for American Humor, multiple of the attendees were asked about Murray, almost all of which were able to relay one of their own unique experiences with the celebrated actor.
Some of the stories that were told almost sounded like the actions of a madman, from demanding that Jimmy Kimmel and his wife drink more water and even pursuing them with water bottles to ensure it happened, to gifting a friend with a miniature accordion.
In the case of the accordion, it was to the Ghostbusters director Ivan Reitman. What seems on the surface to be an act of randomness, the accordion was an allusion to the fact that Reitman had received lessons during childhood, adding a layer of thoughtfulness and depth to the unexpected gesture.
Murray The Gate Crasher
'Unexpected' is a good way to not only describe his gestures but also how he likes to arrive.
Murray is well known for simply turning up out of the blue, and that's not something that's reserved for his celebrity friends. Much like the proverb 'a bad penny always turns up', so does Murray, except it's in a good way of course.
As the years have gone on, it's almost as if Murray is trying to outdo himself for the strangest possible places that he can turn up unexpectedly at. One of his 2016 highlights was, without a doubt, his appearance at the White House press conference.
Approaching the podium with an initially somber look on his face, he had the stance and countenance of a man who was about to deliver some important news, in one of the most significant places in America. In true Murray fashion, he then went on to talk baseball to the room full of expectant reporters.
A Softer Side
All of the fun-loving goofiness aside, Murray clearly has a deep-rooted affection for his closest friends. We can see this in his relationship with Ramis, where the events that caused the rift initially clearly cut him deeply, and the love for his friend that let him put those feelings aside to heal the wound between them.
Up until the making of Groundhog Day, the pair had been an inseparable team, putting out hit after hit, of which the instant classic Ghostbusters is counted amongst. Creative differences and personal issues caused the two to have such a severe argument that they had no contact for almost three decades.
When Ramis fell ill, Murray finally made a step to try and help resolve the seeming inconsolable issues between them. According to Ramis' daughter, Murray turned up as expected – unexpectedly.
The two then shared some doughnuts together, healing their ancient differences through some good food and some laughs, allowing Murray to restore his friendship with one of his closest friends before it was too late.