Hailed by many as the Queen of TikTok, Charli D'Amelio has taken the world by storm with her fun, light-hearted content, but as someone who's center-stage and flooded by the spotlight, who are her friends that she shares this beautiful journey with?
Online, Charli is best friends with her sister Dixie and her ex-boyfriend Chase Hudson. She is also regularly seen hanging out with friends and others from the Hype House, including Thomas Petrou, Alex Warren, Kouvr Annon, and Addison Rae.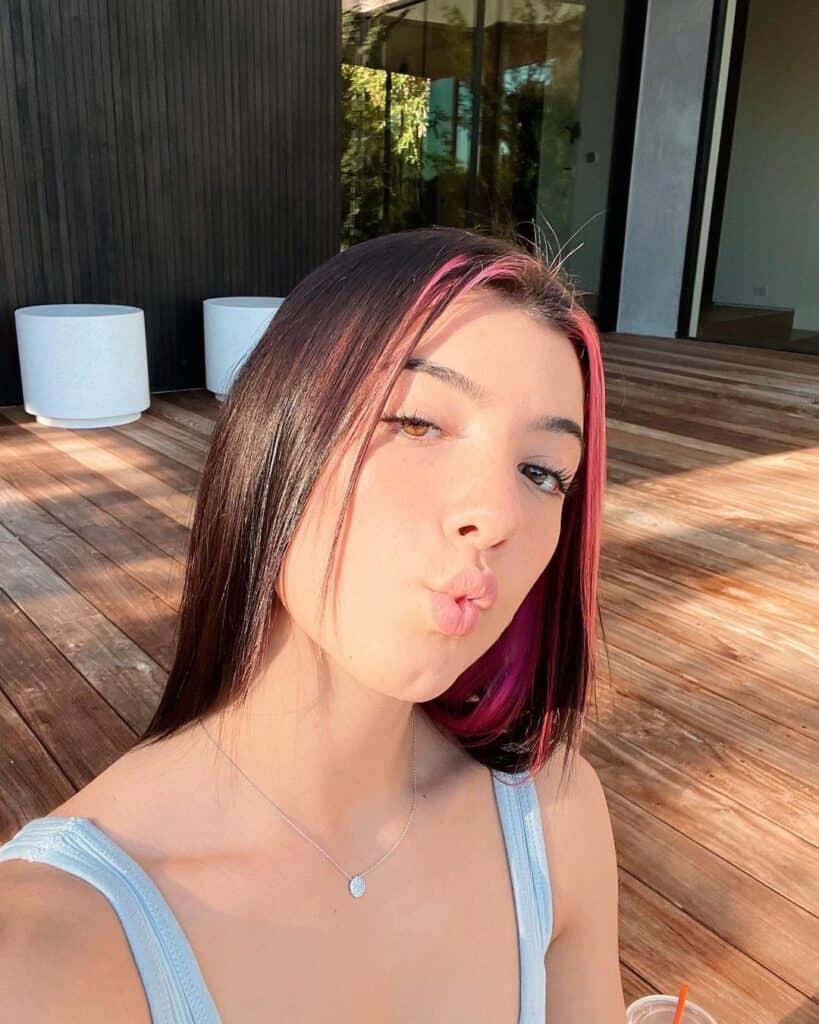 To find out more on who Charli D'Amelio is friends with both online and offline, who is hangs around with and feels inspired by, and generally can call a close friend, keep on scrolling!
Family and Best Friends for Life
You can easily see that Charli is best friends with her sister Dixie. While you could pass the two off as twins since they look so alike, Dixie is actually slightly older, born in 2001, whereas Charli was born three years later on May 1st, 2004.
The pair have obviously grown up together since their childhood and have skyrocketed into the limelight together, clearly being inseparably ever since. While the two of them were part of the famous TikTok house, The Hype House, the two were regularly seen hanging out there, and when Charli broke up with resident Chase Hudson, the pair moved out together and back into their parent's house.
The two are also seen online making viral Tik Toks together and have their own weekly podcast show called '2 Chix', which is rapidly becoming one of the most popular podcasts among young people. It's exciting to watch these two make content and have fun together.
While sisters, the chemistry they have between each other is what all friends wish for.
Introducing Addison Rae
Another fellow content creator who has a fantastic relationship with Charli and are clearly so close to one another, both personally and professionally, is Addison Rae.
Both Addison and Charli are up at the top spots for being the highest-earning females on the TikTok platform and are regularly seen making content together. But, that doesn't mean their relationship has been perfect.
Back in 2019, Rae was caught liking negative comments on Charli's TikTok posts, which seemed to pave the way for a ton of negative drama to occur between her, Charli, and other connected Tik Tok creators. While not spotted straight away, it did eventually come to light, and Charli was not too happy about it.
Nevertheless, fast forward to the beginning of 2020, and it seems as though both Charli and Addison have made up and actually were closer than ever before. In January 2020, both Rae and D'Amelio were recruited to the Hype House, and both of their careers skyrocketed.
Since Charli was 15 at the time, she couldn't legally move into the Hype House but would visit often. She would regularly say online how much she missed Addison while they were apart since they both lived in two separate states, specifically via Instagram posts.
From then on, it seemed as though things were on the up. They two have regularly been seen out together making memories, whether they were attending the NBA All-Star Weekend and on holiday together, just like true BFFs should!
Can You Be Friends With an Ex?
As of late 2020, it has been confirmed that Charli and former boyfriend, Chase Hudson, also known as 'Lil Huddy', have broken up. Chase was accused of cheating on Charli by messaging fellow creator Nessa Barrett. He was caught since Nessa told her current boyfriend at the time, Josh Richards, that he was messaging her, and the whole thing went into the public eye.
Charli wasn't happy, and the two ended up parting ways, and after a lot of drama throughout Summer 2020, it seemed as though things had calmed down.
However, after months of staying quiet, Charli and Chase uploaded a TikTok they had recorded together, which fans took as them rekindling their friendship and moving on from the past drama. Some eagle-eyed fans even spotted in two separate photos that Chase and Charli were wearing love heart-shaped friendship rings, which sparked rumors that they might even still be dating in secret.
Whether they're together or just staying friends, it's nice to see that a relationship and connection hasn't gone to waste and that even though the two of them might not have been destined to be together, they're still going to enjoy life and make memories together as friends and content creators!
We wish them all the best!