California born actress Lauren London has always been tight-lipped about her family and personal life, preferring privacy over the limelight. But just who are Lauren London's parents?
Little is known about London's parents – not even their names. What is known, though, is London was born an only child to her mother who's of African-American descent and her father, a Jewish Caucasian.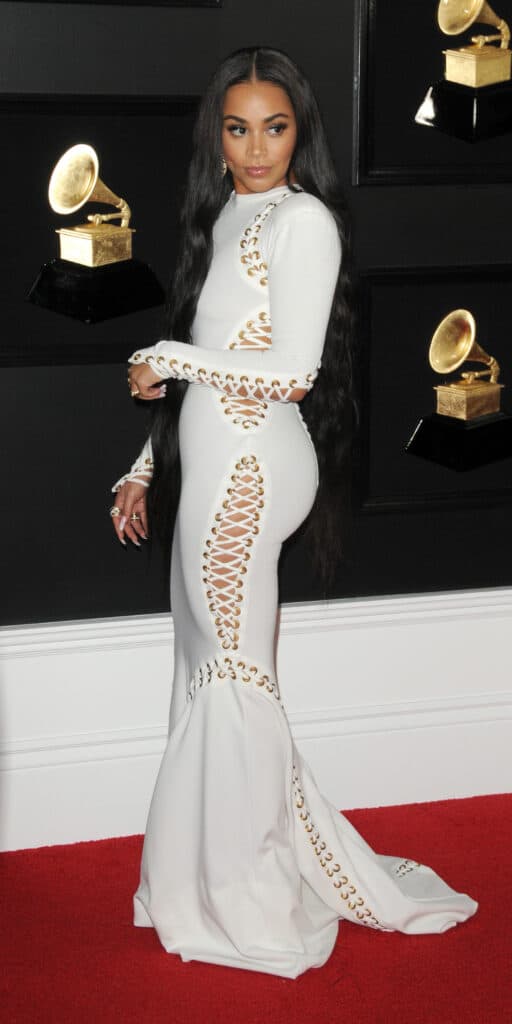 London's parents divorced when she was just three, leaving her to be raised by her mother. London would visit her father throughout the summer, but he would send her to a summer camp that was mainly attended by white children.
Childhood and Early Life
Born in Los Angeles County, California, on December 5, 1984, Lauren Nicole London inherited her mother's skin tone, albeit in a lighter shade, which set her up for mockery and cruel comments. London's cousins on her mother's side would often make fun of her for her lighter skin tone, and when she attended summer camp, she was known as "that black kid" amongst her predominantly white peers.
London was a bit of a rebellious teen, she skipped school, and by tenth grade, she had quit attending Palisades Charter High School; she was determined to finish her studies though, and eventually, she was homeschooled.
Coincidentally, by 17, when London was already being homeschooled, she had her mind set on becoming an actress. Homeschooling was a decision that allowed London the freedom to practice for auditions in the time she wasn't being homeschooled.
Revealing that being an only child meant she spent a lot of time alone, London has spoken about what kept her from getting lonely:
"Movies kept me company from a very young age, and starting from about seven years old, I wrote little plays and acted out all the parts by myself in my bedroom. I can't remember a time when I didn't want to be an actor."
Personal Life and Relationships
London has had a short string of relationships known to the public. Previously, London has been engaged to rapper Lil Wayne – born Dwayne Michael Carter, Jr, with whom she shares son Kameron Carter, 10. Their relationship collapsed shortly before the birth of Kameron in 2009, and the pair never married.
Speaking of their split to Skin Deep, London said of her relationship with Lil Wayne:
"I met Dwayne when I was 15 years old. I've known him a very long time, and we were in a relationship that didn't make it. We tried more than once to revive it, and we were engaged briefly years ago, but we eventually parted ways."
London had a long-term relationship of almost six years with the late rapper Nipsey Hussle – born Ermias Asghedom with whom she shares son Kross Asghedom, 3. The tragic loss of Nipsey to a fatal shooting last March caused great suffering for London. Despite the heartache, London vowed to remain strong for their son.
London's First Appearance and Career
London's first appearance was in Pharrell Williams' music video, Frontin', she is wearing a green shirt, as she knocks the door, she asks, "Is Pharrell here?"
London's first on-screen appearance came later on in 2006, where she made an appearance on television sitcom Everybody Hates Chris in the episode titled 'Everybody Hates Funerals' where she appears as the character Monay.
From then on, London has been hit with fortune. Later in that same year, London landed her first film role in ATL, an American comedy film where London plays the character Erin "New New" Garnett.
London has a string of other acting gigs she is accredited to including 90210; I Love You, Beth Cooper; The Game; Baggage Claim; and The Perfect Match.
Throughout her extensive career, London has been nominated for two awards but has not yet won any. London has previously been nominated for a Hollywood Award for her role in Baggage Claim (2013) and a Black Movie Award for her role in AFL (2006).