When you look at somebody with the wealth and status of a man like Michael Bloomberg, existing so far outside of the stratosphere of normal life seems incredibly unimaginable. Without ever having been there, you wonder who they associate with at those rarified heights, who are their closest friends and confidants.
Aside from his ex-wife Susan Brown, whom he describes as one of his 'best friends', Michael Bloomberg appears to be close friends with other billionaires and influential people such as Bill Gates and Oprah Winfrey.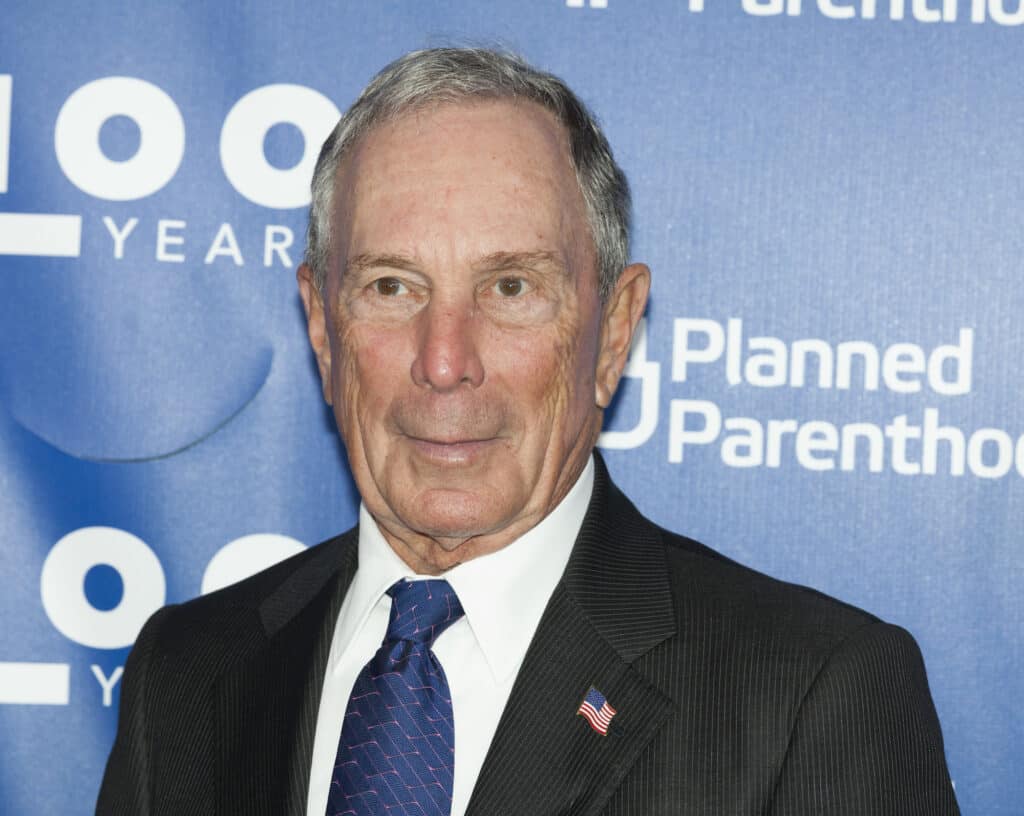 The ultra-wealthy elite such as Bloomberg and his fellow billionaires likely have or had an inner circle of close friends who have been with them through each step of their journey. For those who have so much of the public eye on them, however, it can be hard to decipher true friends from business associates and colleagues.
Ex-Wife and Best Friend
Despite going through a divorce with her, Bloomberg has maintained that the split was an amicable one, even going as far as to call Susan Brown one of his best friends. It's no simple platitude or masks from the pair to appear so friendly, either, as even friends and family have commented on the closeness of their relationship.
Their breakup didn't stem from a lack of friendship or communication, but simply from the fact that Bloomberg's busy lifestyle and the ever-increasing demands from his work meant he couldn't spend as much time with his family as Brown would have liked.
The divorce didn't seem to affect any of them badly however, as they were always a tight-knit unit.
Even the children fully understood the situation, and spoke positively about the relationship that has been maintained between their mother and father, despite the divorce. The friendship between the two stretches even as far as Bloomberg giving financial support to Brown whenever she may need it.
Business Friendships
In the same way that you form close relationships with your colleagues at your place of work, it's only natural that those in the upper echelons of society rub shoulders with each other, finding commonalities and mutually beneficial goals.
For Bloomberg, who is a long documented philanthropist, one of those interests that have long been a primary concern for him is the social problems facing America, and other countries. This has been of such great interest to him that he has even been a part of multiple meetings involving other significant and prominent wealthy figures such as Bill Gates and Oprah.
Friendships in the world of business, however, just like the world they exist in, can be fraught with ups and downs. One particularly big name that once had a close friendship with Bloomberg was Donald Trump.
Likely that it's largely to do with the two being heavily involved in business and politics in their stomping grounds of New York, they were incredibly complimentary of each other at one time, clearly having worked together on multiple projects to each other's benefit.
Unfortunately, some friends aren't forever, and as time went on and their political aspirations and directions began to diverge, there was a wedge driven between the two. This led them to exchange barbs from time to time, probably souring any potential rekindling of that old friendship.
Although the world of politics made him a few enemies, it has clearly made him a few friends also, as he has poured countless millions into multiple democratic campaigns in an attempt to win over constituents in multiple states towards his preferred political party.
Whatever the case, even though it can occasionally ruffle some feathers it definitely doesn't hurt potential friendships to be so accomplished financially and politically.
Bloomberg's Current Partner
Perhaps his closest friend is his long-time partner Dianna Taylor. Although the two have yet to tie the knot in an official capacity, they have been partners for over 20 years together. Taylor herself is a powerful and influential figure with a stellar career in business and politics, so a good match for the billionaire Bloomberg.
Even during his bid for Presidential candidacy, Taylor was behind him every step of the way, making multiple speeches endorsing her partner's qualification and fit for the job ahead of him. Although he wouldn't be successful, Taylor's stalwart support is a clear sign of not only a close friend but a staunch companion.