Olivia Jane Cockburn, publicly known as Olivia Wilde, is an American actress and filmmaker. She was born in New York City and spent most of her summers in Ardmore, Ireland. Who are Olivia Wilde's parents?
Olivia Wilde's parents are Leslie and Andrew Cockburn.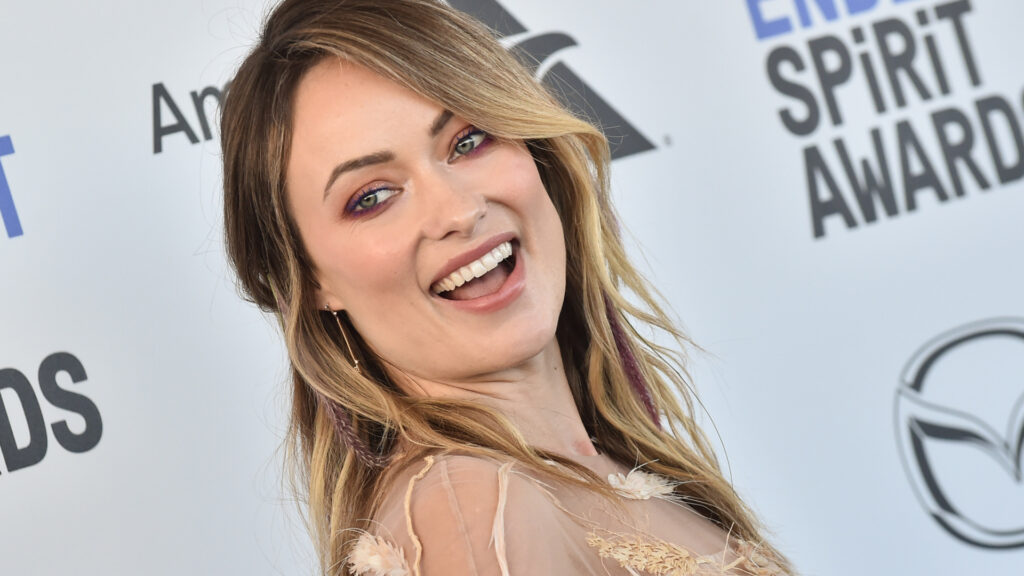 Olivia Wilde rose to fame for her performances as Alex Kelly in The O.C. (2003) from 2004 to 2005 and Dr. Remy "Thirteen" Hadley in the medical television drama, House. Let's know more about her personal and family background.
Who is Olivia Wilde?
Wilde was named after the Irish playwright Oscar Wilde, and she changed her surname in high school to honor her family's authors, many of whom adopted pen names.
Olivia was so passionate about acting that she postponed her enrollment three times at Bard College to pursue an acting career. Olivia subsequently went on to study acting at the Gaiety School of Dublin.
Where did Olivia Wilde grow up?
Wilde grew up in Georgetown, Washington, D.C., and spent her summers in Ardmore, Ireland. Her ancestry includes English, Irish, Scottish, German, and Manx.
She graduated in 2002 from the elite Georgetown Day School and Phillips Academy in Andover, Massachusetts.
Who is Olivia Wilde's mother?
Wilde's mother is Leslie Cockburn; she was born in San Mateo, California, on September 2, 1952, and grew up in Hillsborough, California.
She is an American investigative journalist and filmmaker. She has received an Emmy, the Hillman Prize, the Alfred I. DuPont–Columbia University Award, the RFK Journalism Award, and the George Polk Award.
Leslie's investigative segments have aired on CBS, NBC, PBS Frontline, and 60 Minutes.
Leslie studied at Santa Catalina Elementary School. She then attended Yale University and completed her master's degree from the University of London's School of Oriental and African Studies.
Which documentaries has Leslie Cockburn produced?
In 1990, Cockburn co-wrote and produced "From the Killing Fields" for Peter Jennings Reporting on ABC News. The film claimed that the United States helped restore the Khmer Rouge to authority in Cambodia during the 1970s, which led to millions of people getting killed.
In 1997, Cockburn wrote and co-produced The Peacemaker, a thriller that depicted a terrorist attack on New York City using a smuggled nuclear device.
Cockburn held the Ferris Professor of Journalism position at Princeton University in 1998. In 2000, Cockburn created "America's Worst Nightmare," an episode of 60 Minutes about political turmoil in Pakistan and Taliban-affiliated Islamist groups.
Is Leslie Cockburn a politician?
Cockburn enjoyed a productive political career. In 2018, she was the Democratic candidate for Virginia's 5th congressional district.
In July 2017, she won an overwhelming number of seats at the district Democratic convention in May 2018 to succeed the outgoing Republican representative.
Even though she lost to the Republican nominee, Cockburn's 145,040 (46.7 percent) votes were a great stand in the election.
Who is Andrew Cockburn?
British journalist Andrew Cockburn is the editor of Harper's Magazine in Washington, D.C. He was born in the London district of Willesden on January 7, 1947, and grew up in County Cork, Ireland.
Cockburn attended Glenalmond College in Perthshire and Worcester College in Oxford. He is a descendant of the actor and British-Jewish Whig politician Ralph Bernal (1783–1854). 
It is fascinating to learn that the Cockburns are connected to Sir George Cockburn, 10th Baronet, who in 1814 commanded the burning of Washington.
Is Andrew Cockburn a politician?
Unlike his wife, Andrew Cockburn did not engage in politics. He is a published writer and journalist. The majority of his published works concern national security.
In 1982, he wrote a book titled The Threat – Inside the Soviet Military Machine, published by Random House.
In 2015, Cockburn also wrote a book, Kill Chain: The Rise of High-Tech Assassins and 21st-Century Slaves, published by National Geographic. He also wrote Rumsfeld: His Rise, Fall, and Devastating Legacy in 2007.
Was Andrew Cockburn a lecturer?
Andrew Cockburn authored numerous articles on the U.S. and Soviet military power and taught at numerous military facilities, foreign policy conferences, colleges, and television programs.
Did Wilde's parents work together?
Andrew and Leslie Cockburn created, produced, and directed the 1988 PBS Frontline documentary Guns, Drugs, and the CIA, which investigated the CIA's involvement in global drug trafficking.
In 2009, the Cockburns produced the feature-length documentary American Casino on the financial crisis.
They also created the PBS Frontline documentary The War We Left Behind in 1991. It looked into the impact of the Persian Gulf War on the Kurdish and Iraqi populations.
Are Wilde's parents divorced?
Leslie Corkhill Redlich and Andrew Cockburn married in 1977 in San Francisco, and as of 2022, there has been no report of them breaking up.
They have three children: Chloe Frances, Olivia Wilde, and Charles Philip.