It is rumored that Liberace was worth around $115 million dollars when he passed away in 1987 from AIDS. With such a large sum of money left, who did Liberace leave all of that money to?
Liberace left the majority of his money to his nonprofit organization, The Liberace Foundation for the Creative Performing Arts. He also left $650,000 to his sister Angie, $250,000 to Cary James, $60,000 to his manager, and $5,000 to his maid. Some of his family members were not happy with this arrangement and they contested the will in court.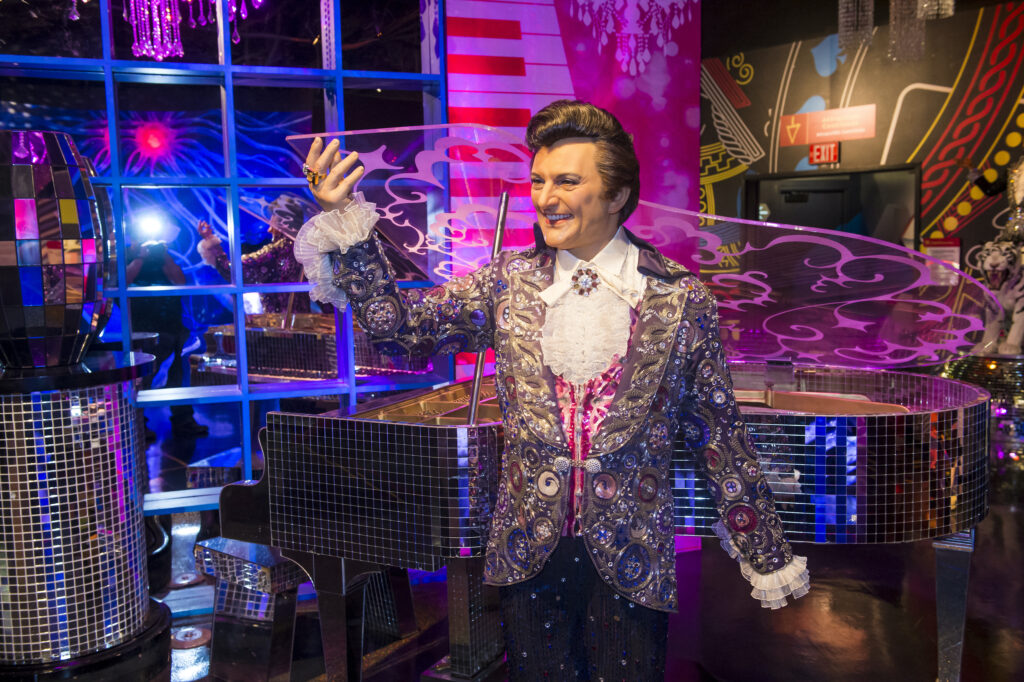 You can read more below about Liberace's death and the ugly court battles over his estate.
Liberace's Untimely Death
Liberace was 67 years old when he died from complications from HIV/AIDS. He had been tested HIV positive in 1985, only eighteen months before his death.
Liberace hid his illness from the world right up to his death and the only people who were even aware he was sick were his close friends and family. His diagnosis came at the height of the AIDS epidemic when many gay men were diagnosed with the disease.
To date, bisexual and homosexual men are still the group with the highest infection rates of HIV/AIDS. Liberace was a closeted homosexual and it is believed that he contracted the disease from one of his partners, but which one is not known for certain.
It is known that Cary James Wyman who was thought to be his partner for about seven years had also contracted the virus. Wyman passed away in 1997 from the disease.
Liberace was in a closeted relationship with Scott Thorson from 1977 to 1982 and Scott Thorson never contracted the virus. This means that it was likely Cary James Wyman or one of Liberace's other lovers that gave him the virus.
As Scott Thorson recalled in his book Behind the Candelabra: My Time With Liberace, his and Liberace's relationship came to an end due to his own drug-use and Liberace's promiscuous behavior.
Throughout his life, Liberace vehemently denied that he was homosexual and covered up his sexuality by dating many different women. He also sued anyone who accused him of being gay for libel; he won every time.
It was on February 4, 1987, that Liberace passed away from pneumonia, a complication due to his battle with ADIS. Thirteen days before his death, Liberace made changes to his will, which more than one person contested in court.
You can watch the below video about the press circus that happened surrounding the autopsy of Liberace's body. As stated above, the public didn't know he had AIDS and this was when it would be revealed.
Court Battles over Liberace's Estate
As one of the most famous pianists in the world, Liberace had amassed a huge fortune by the time of his death in 1987. Although it seems that not one source can pinpoint just how much he was worth.
Some sources state that his wealth was around $115 million, while others say that it was only a fraction of that at $20 million. Either way, it was a massive sum of money in 1987 and since Liberace died a bachelor with no children, the vultures lined up to try and take their share.
The first group of people to contest Liberace's will in court were three nephews and one niece. They were the children of his late brother Rudy and they contested the will not even a month after his passing.
Their argument was that they were close with "Uncle Lee" and couldn't wrap their heads around why he wouldn't leave them anything in his will. Their case was thrown out by a Nevada judge on the grounds that Liberace had never included them in any of his previous wills.
The other court battle was not so much surrounding Liberace's will as it was to remove the executor of Liberace's will, Joel Strote. The case was filed by the five recipients of Liberace's will including Angelina Liberace, Cary James Wyman, Seymour Heller, and Dorothy McMahon.
They argued that Liberace was not of sound mind during the two weeks before his death and that the lawyer and executor of his will, Joel Strote, had taken advantage of him.
However, as this Associated Press article points out "According to provisions of the will made public Wednesday, three of the five received more in the death-bed will Strote drew up than in a will Liberace executed in 1982."
In the end, a judge ruled against the family and friends of Liberace and in favor of Joel Strote.