As an Olympic alpine skier, Lindsey Vonn has to have her eyes wide open at the start of every race, but does she approach her romantic relationships in the same way? Being a competitive racer for more than 20 years, Lindsey officially retired in February 2019 to pursue a career in business and fashion, but her dating life has been under the microscope.
Lindsey Vonn was married to Thomas Vonn in 2007 but began the divorce process in 2011. When the divorce was finalized in 2013, Lindsey began dating golfer Tiger Woods just three years after his cheating scandal made headlines. Lindsey and Tiger split after a two-year relationship.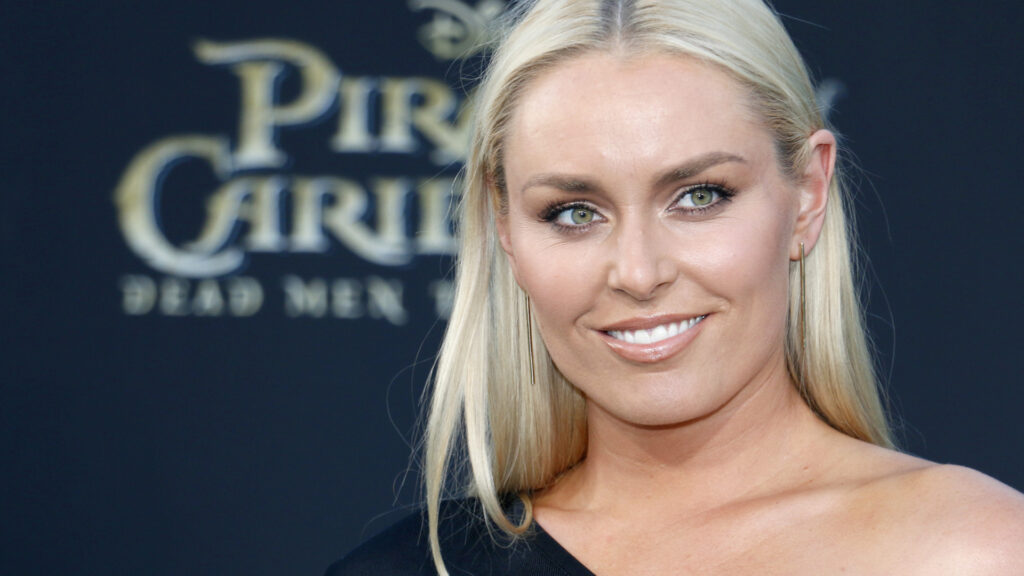 Being in the public eye can be stressful, especially when it comes to a budding romance. The scrutiny of the press and their alleged "from a source" information can make the strongest relationships crack. Keep reading to find out what caused Lindsey Vonn's marriage to end and who she is with now – as well as who she has dated in between!
Who Has Lindsey Vonn Dated?
Apart from her marriage to Thomas Vonn, which is covered down below, Lindsey has had her fair share of high-profile relationships during her skiing career and after her retirement. Over the years, Lindsey has been romantically involved with several famous faces.
Tiger Woods and Lindsey met in 2012 at a charity event and became fast friends. Their relationship turned into something more and the pair confirmed their relationship in March 2013, after Lindsey's divorce was finalized. The romance ended in May 2015 due to their schedules not aligning. Lindsey has said that she loved Tiger and that they are still friends.
Alexander Ludwig and Lindsey always claimed to be "just friends" but were seen in public on numerous occasions, twice in April 2016 alone. Lindsey was quoted saying that she was "open-minded" to dating this Vikings star, so maybe their friendship was one with benefits. Fans will never know!
NHL player P.K Subban met Lindsey at the Nickelodeon's Kids Choice Awards in 2017 and their romance started in April of the following year. The couple announced their engagement in 2019, but sadly parted ways a year later, with Lindsey confirming the split in a since-deleted Instagram post.
In May 2021, Lindsey began dating Diego Osorio, the founder of Lobos 1707 tequila. The couple prefers to keep their relationship out of the public eye and Lindsey has proven this by her lack of social media posts revolving around her new beau.
How Did Lindsey Vonn Meet Her Ex-Husband?
Lindsey Caroline Kildow was born in St Paul, Minnesota, and began her skiing journey at the tender age of 2 after being taught how to ski by her grandfather. Her family took vacations to skiing locations that allowed Lindsey to continue learning and bettering her skill.
During her Olympic debut, Lindsey met fellow Olympic alpine ski racer Thomas Vonn at the 2002 Winter Olympics. They began their relationship in 2003 and went on to get married in September 2007 at the Silver Lake Lodge in Deer Valley, Utah.
Sadly this relationship was not meant to last as the couple started their divorce proceedings in November 2011 and were officially divorced in January 2013. The same year that Lindsey won her first gold medal at the Olympics was also when she was struggling in silence with her marriage ending and her battle with depression.
What Does Lindsey Vonn Do To Help With Her Depression?
Lindsey has been open about her struggle with depression. Beginning in her later teenage years after debuting at the 2002 Winter Olympics and being witness to her parent's marital strife, Lindsey chose to throw herself into her work instead of seeking treatment.
She is quoted saying "Because of my stubbornness, or shame of not wanting to admit something was wrong, I didn't do anything about it. I always channeled what I felt emotionally into skiing; my insecurities, my anger, my disappointment. Skiing was always my outlet, and it worked."
After managing her depression this way for six years, and a mere year after her own wedding, this method was no longer working. Lindsey felt hopeless. Thomas requested that she see a doctor, who officially diagnosed her with depression and prescribed medication to assist her. It worked and after one month Lindsey says she felt like a different person.