Wondering about the dating history of celebrities is not a weird thing, especially when it comes to beautiful women like Olivia Wilde. Many fans are curious, after all, to know who their favorite star is dating and how they met.
Olivia Wilde is currently in a relationship with English singer, songwriter, and actor Harry Styles.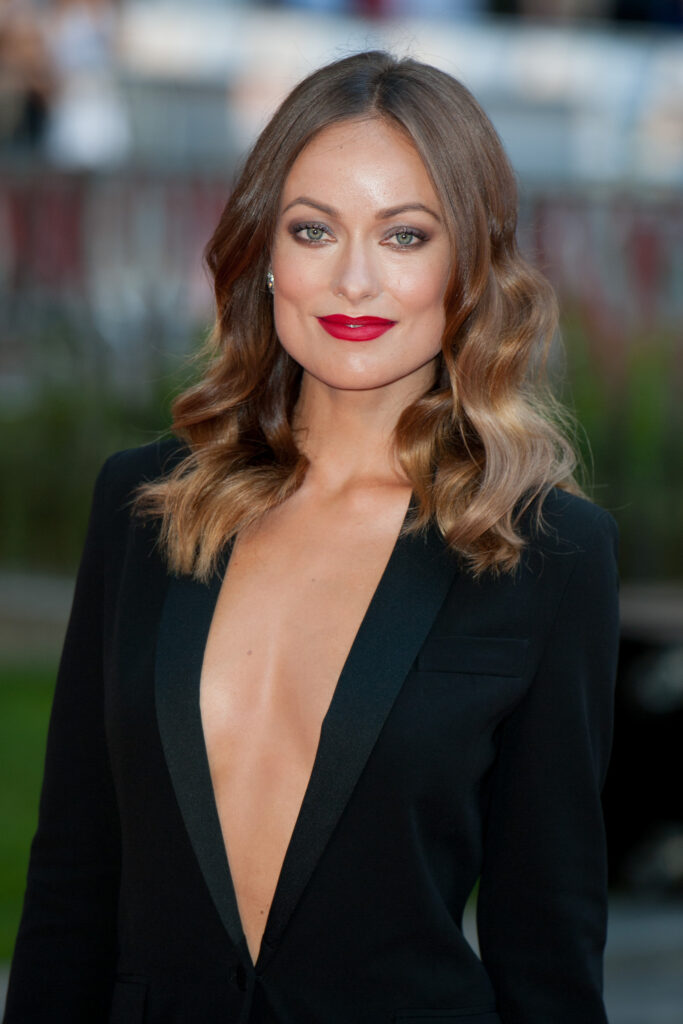 Wilde was romantically involved with Jason Sudeikis in November 2011, but unfortunately, their relationship ended after breaking off their engagement in 2020. They have two children together.
Here are more interesting facts about Olivia Wilde!
Who Is Olivia Wilde?
Olivia Wilde was born Jane Cockburn in New York City on March 10, 1984, to Leslie Cockburn, an American producer on 60 minutes and a journalist, and Andrew Cockburn, also a journalist and the son of British novelist and journalist Claud Cockburn. 
She grew up in the Georgetown neighborhood of Washington, D.C, while spending summers at Ardmore in Ireland. She attended private school at Georgetown Day School in Washington, D.C., and boarding school at the Phillips Academy in Andover, Massachusetts, graduating in 2002.
Wilde got her current name from Irish author Oscar Wilde and changed her surname while in high school to honor the writers in her family. She was accepted to Bard College but deferred her enrollment three times to pursue acting. She then studied at Gaiety School of Acting in Dublin. She later became an actress and filmmaker.
When Did Olivia Wilde Start Acting?
Olivia Wilde Started her acting career in 2003. She appeared as Jewel Goldman on the short-lived television series Skin (2003-2004). She became known for her recurring role as Alex Kelly on the teen drama television series The O.C (2004-2005).
She also played the role of Hadley on the medical drama television series House (2007-2012) and appeared in films like Tron: Legacy (2010), Cowboys and Aliens ( 2011), The Lazarus Effect (2015), and many others.
In 2019, she directed her first film, the teen comedy Booksmart, for which she won the Independent Spirit Award for Best First Feature.
What Is Olivia Wilde's Net Worth?
Olivia Wilde is a well-known American actress who has acted in so many TV and film productions and has a net worth estimated at $20 million.
Olivia Wilde Awards And Nominations
In 2006, Olivia Wilde won The Comedy Festival for Best Actress award for her work in the movie Bickford Shmeckler's Cool Ideas. That same year she won at the Teen Choice Awards as Choice TV Breakout Star Female.
In 2008 she won the Vail Film Festival for Rising Star in her movie Bickford Shmeckler's Cool Ideas.
In 2009 she was nominated by Screen Author Guild for Outstanding Performance by an Ensemble in a Drama Series for her role in the movie House, but she did not win.
That same year she was also nominated for her role in House at the Teen Choice Awards but did not also win.
In 2010, she was nominated for Choice TV Drama Actress by Teen Choice Award for her role in the movie House but did not win. The same year she was nominated by MTV Movie for Best Breakout Star in her latest movie, Tron: Legacy, but also did not win.
In 2011 she was also nominated for the same award but did win.
In 2020 she won Best First Feature by the Independent Spirit Awards for the movie Booksmart she directed. The same year she was nominated by Gotham Awards for Breakthrough Director and the Audience Award for the movie Booksmart but did not win.
What Does Olivia Wilde's Tattoo Mean?
Olivia Wilde has a few tattoos on her body that have a significant meaning.
She has a tattoo on her left forehand, which reads "All love, A." In an interview, she said she did it in honor of her late uncle Alexander Cockburn; she said the tattoo was the last phrase he had written to her and it reminds her to love everybody.
She also has a galaxy constellation tattoo on her right forehand in black ink, which signifies a tribute to her son's birthday.
What Is Olivia Wilde's Hobby?
Olivia Wilde has a lot of hobbies, some of which include dancing, cooking, and modeling. Olivia Wilde is very passionate about cooking; when she was little, she would sometimes miss school to watch her favorite cooking show. She also has a wonderful body and skin, which is very ideal for modeling.