She's got one of those faces (and voices!) that most people above a certain age will recognize immediately, but many people – even those familiar with her work – don't actually know her name. So, who is Rhea Perlman?
Rhea Perlman is an award-winning American actress, producer, and writer who is best known for her roles as Carla Tortelli in 'Cheers' and Zinnia Wormwood in 'Matilda.' She's also known for being the wife of Danny DeVito.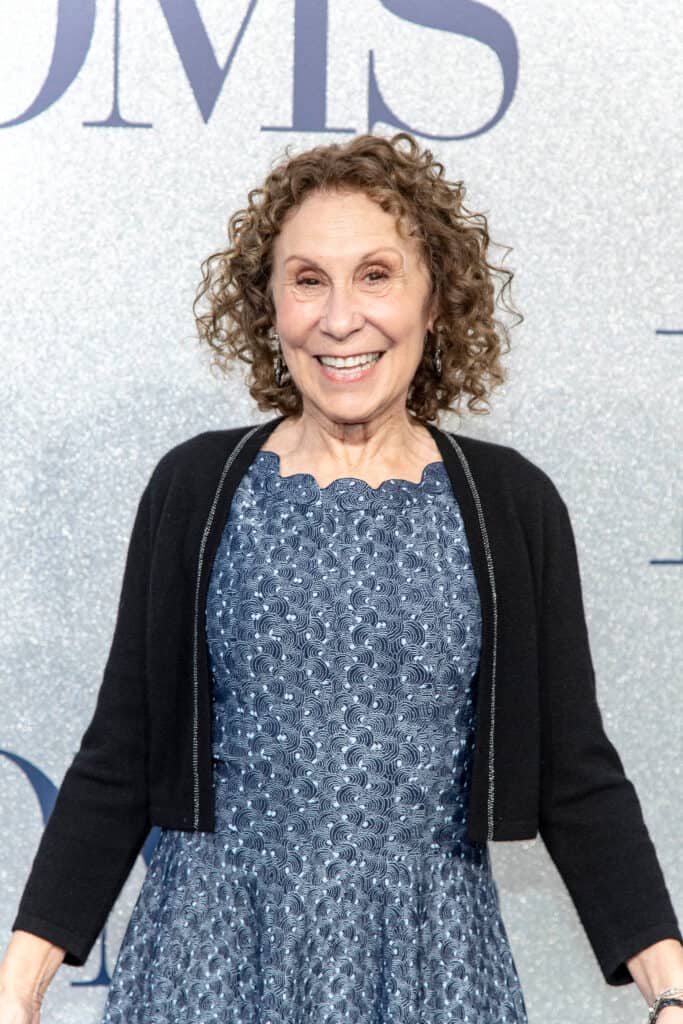 Are you keen to discover who Rhea Perlman is? Read on to find out who Rhea is and why she's famous, whether she and Danny DeVito are married, and if she has any children.
Who Is Rhea Perlman And Why Is She Famous?
On 31 March 1948, in Brooklyn's Coney Island, Rhea Jo Perlman was born to parents Phillip and Adele. Phillip, who was Polish, worked at a doll parts factory while Adele, who was American, was a bookkeeper.
Rhea began acting when she was cast as an attendant in the 1970 'Dracula Sabbat', which was an off-off-Broadway play and that small role was all it took for the 22-year-old to fall in love with acting. Since then, Rhea has come a long way and is now regarded by many as a Hollywood icon.
Today, she has more than 112 film credits as an actress, but she is known worldwide for her roles in 'Cheers,' 'Matilda,' and 'Canadian Bacon' in specific. Her work in 'Cheers' saw her win four Primetime Emmy Awards and be nominated for several others.
She's also worked as a producer for 'Bye Bye Benjamin,' 'Pearl,' 'Minestrone,' and 'The Sound Sleeper'. Rhea was also a writer for those last two titles.
In addition to her accomplishments as an actress, writer, and producer, Rhea is also the author of 'Otto Undercover', a collection of children's books consisting of six titles being 'Born to Drive,' 'Brain Freeze,' 'The Brink of Ex-stink-tion,' 'Canyon Catastrophe,' 'Water Balloon Doom,' and 'Toxic Taffy Takeover.'
Is Rhea Perlman Married To Danny DeVito?
While Rhea is known for her impressive acting career, her relationship with the legendary Danny DeVito also garnered plenty of attention. Rhea first met Danny on 17 January 1971 when she saw him in 'The Shrinking Bride.'
Two weeks later, they moved in together. The pair tied the knot on 28 January 1982. As both of them were actors, their paths crossed professionally on more than one occasion, and as a result, they've starred alongside each other several times, most notably as Louie De Palma and Zena Sherman in 'Taxi' and as the iconic Harry and Zinnia Wormwood in 'Matilda.'
The world was shocked when the pair separated in October of 2012, for reasons that they never shared with the public. They reconciled in March of 2013 and remained a couple until March of 2017 when they split once more.
Rhea and Danny have not lived together since 2017, however, they are not technically divorced, and – despite their relationship status – they have no plans on actually divorcing.
Does Rhea Perlman Have Children?
Rhea is the mother of three children whom she shares with Danny. Their names are Lucy Chet, Grace Fran, and Jacob Daniel – all of the children have their father's last name.
Lucy Chet was born on 11 March 1983 in New York City, where the family was based at the time. Keen to follow in the footsteps of her parents, Lucy studied Theater at Brown University and graduated in 2007.
Since graduating, Lucy has been in several films, theatre productions, and television shows. Though Lucy is still waiting for her big break, her role of Maiden in 'Jumanji: The Next Level' has brought her some mainstream success.
Grace Fran was born on 25 March 1985 and, she too seems interested in pursuing a career in the acting world. She has appeared in 'Amboy,' 'My Girlfriend's Abroad,' and 'Bloom.'
On 10 October 1987, Rhea and Danny welcomed their first son, and last child, to the world. Jacob Daniel, who goes by Jake, is a producer who has worked on 'The Better Angels,' 'Curmudgeons,' and 'Toms River.'