Ruby Tuesday is a song about a free-spirited girl who changes her mind on a whim and is gone like the wind. So who did The Rolling Stones write the song about?
The Rolling Stones song 'Ruby Tuesday' is about the British model Linda Keith. Linda Keith dated Keith Richards in the 1960s. Her friendship with Jimi Hendrix effectively ended their relationship. Richards wrote 'Ruby Tuesday' in 1966 and it was about how she broke his heart. Jimi Hendrix also wrote a song about Linda Keith titled 'Send My Love to Linda.'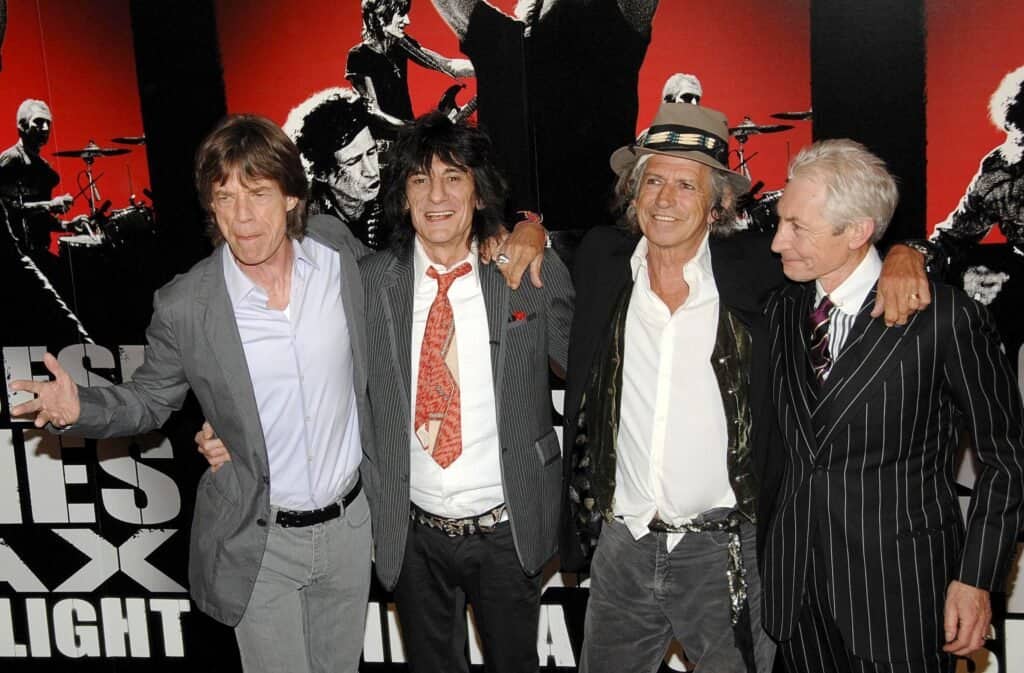 Scroll down to read more about who Linda Keith was, her friendship with Jimi Hendrix, and the composing of 'Ruby Tuesday.'
Who Exactly Is Linda Keith?
Linda Keith is the daughter of the British actor Alan Keith. Alan was most well-known as a disc jockey and the creator of BBC's Your Hundred Best Tunes.
Linda was born to Alan and his wife Pearl in north London's Hampstead community in 1946. Not much is known about her until she gained notoriety in the 1960s as a model for Vogue and a friend of rockstars.
When Linda was only seventeen years old, she started dating Keith Richards. The two had officially met at a record release party in 1963.
However, Linda's best friend Sheila Klein was dating The Rolling Stones' manager Andrew Oldham. She had seen Richards playing at the clubs long before introducing herself.
Linda Keith had been discovered by Vogue Magazine when she had done a mail delivery. She was working with the prominent fashion and portrait photographer, David Bailey.
Keith Richards fell deeply in love with Linda and apparently she with him too. They dated for three years and Linda often went to America with the band when they were touring.
It was while they were touring in 1966 that Linda had set up shop in New York City and was frequenting the clubs there. This was during the roaring 60s after all.
During her time in New York City, Linda Keith stumbled upon Jimi Hendrix playing at the Cheetah Club one night.
Linda Meets Jimi Hendrix
Tales of Linda Keith and Jimi Hendrix's relationship have been grossly overstated. As she recalled to John Ridley at NPR, they were merely good friends who bonded over their mutual love for blues music.
Linda Keith was also responsible for discovering the man who has been referred to as one of the best guitarists of all time. In 1966, she came across him playing at a club in New York City.
They became instant friends and because of her music connections, Linda made it her mission to have the world meet Hendrix. She called up Andrew Oldham to come and see Hendrix perform but the night went poorly.
Watch The Rolling Stones' live 1967 performance of 'Ruby Tuesday' in the below video.
Word had gotten to the Stones and Keith Richards that Linda was hanging out a lot with some guy in NYC and they weren't happy. It was an awkward situation.
However, in August 1966 she managed to get Chas Chandler to come and see Hendrix play and his mind was blown. He brought Jimi to London and cut Linda Keith out of the picture.
It was not long before this that Linda Keith and Keith Richards' relationship began to sour. She was using acid and cocaine heavily and he was concerned for her.
Any hope for rekindling the relationship was ended when Keith Richards called up Linda's father Alan and told him about her drug abuse. Alan actually flew to New York and showed up at Café Au Go-Go and forcibly took Linda back to London.
The Rolling Stones Write & Release 'Ruby Tuesday'
In a 1971 interview with Rolling Stone Magazine, Keith Richards said that he had written 'Ruby Tuesday' about a groupie. He said that he wrote the song in a Los Angeles hotel room.
However, many speculated that the song was actually written about Linda Keith. There were also rumors that the song was written by Brian Jones, not Keith Richards.
It wasn't until Keith Richards released his autobiography, Life, in 2010 that the truth actually came out.
In the memoir, Richards said that he had written the song about Linda Keith. He said that she was his first love and the very first woman to ever break his heart.
When he completed the song, The Rolling Stones recorded and released it in January 1967. 'Ruby Tuesday' became their fourth number one song ever.