Don Lemon is a famous American television journalist, anchorman, and host of his own evening news and commentary show. As of 2011, he's also openly gay. But before he came out and shacked up with his fiance Tim Malone, he was supposedly married to a woman. So, who's Don Lemon's first wife? Full story ahead!
Don Lemon was rumored to be married to an American actress called Stephanie Ortiz before coming out as gay. Though this rumor has been circulating for many years, neither Don nor Stephanie has ever publicly commented on it and there is very little evidence to suggest it may be true.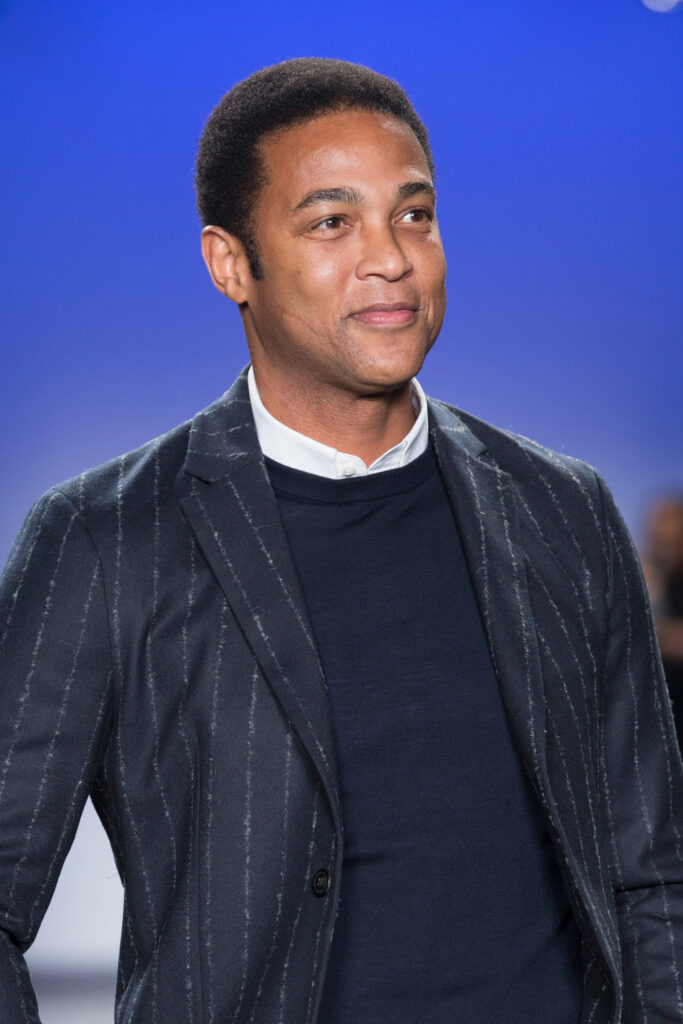 Let's find out all about who Don Lemon's supposed first wife is and who his partner is today, and take a closer look at Don's coming out – including the how, what, when, where, and why of it all. 
Who Is Don Lemon's First Wife?
Don wasn't always the out and proud television personality that he is today. Despite knowing he was homosexual since he was a child, like many men – and specifically, those in the African-American community – Don chose to stay in the closet for most of his life.
On the topic of why he chose to remain closeted, Don told The New York Times, "It's quite different for an African-American male. It's about the worst thing you can be in black culture. You're taught you have to be a man; you have to be masculine."
Part of Don's being in the closet allegedly involved a secret marriage to a woman called Stephanie Ortiz. Though neither has explicitly confirmed or denied the nuptials, it's widely accepted that Stephanie is Don's first wife.
Stephanie Ortiz is an American actress who has appeared in several films from 2009 to 2013, including 'The Grasslands,' 'The Love Potion,' and 'A Kiss of Chaos.' For reasons unknown, Stephanie has no social media presence whatsoever and seems to lead a life completely out of the public eye.
It must be noted that, in addition to neither Don nor Stephanie ever confirming or denying their alleged marriage, no photographs of their wedding have ever surfaced and they've never even been spotted in public together, which leads many to believe that they were never really married – let alone dating!
When And How Did Don Lemon Come Out?
In the 1990s, after breaking up with a secret boyfriend, Don told his mother Katherine Clark that he was gay. At first, Katherine did not accept the news and this made it more difficult for Don to come out to the rest of the world. But when Don released his memoir 'Transparent' in 2011, he did more than just add 'author' to his long list of titles. He also came out to the world!
Coming out was difficult for Don because he feared he would be ostracized by his colleagues, judged by his viewers, and shunned by his ethnic community. He told NPR, "Do I want to be 'the gay anchor'? I'd have to say, at this point, why the hell not?"
He continued, "My livelihood is on the line. I don't know if people are going to accept me, if I will have a job. I don't know how people will feel about this."
Thankfully, for the most part, Don's revelation was well-received and he kept his job. Since coming out, he has become a vocal supporter of the LGBTQI+ community and is always encouraging other people to come out – in their own way, and in their own time.
Who Is Don Lemon Engaged To?
In 2016, at a restaurant in the Long Island area, Don met a real estate agent called Tim Malone and the pair fell in love but kept their relationship a secret for around a year. After dating for a few years, Tim popped the question in 2019 by engraving their dog's collar with the words "Daddy, will you marry Papa?"
Tim is a born and bred New Yorker who studied at Boston College and graduated in 2016 with a Bachelor's degree in History and Journalism. After graduating, he moved to New York City and began working for NBC as a production assistant. He was employed in the journalism industry for six years before he changed careers and became an estate agent.
The Covid-19 pandemic saw the happy couple postpone any wedding plans, but they're sure to tie the knot in the near future. Speaking of the future, if Don and Tim have their way, there may be a few Lemon-Malone children running around one day.
According to Distractify, when asked about having kids, Don said "So we're thinking about, do we want to adopt, do we want to go through surrogacy, how we want to do it. Tim is definitely going to have to be the one to have the kid because he's younger – his body will bounce back!"