Mark Harmon is pretty much the face of the long-running series NCIS and has been in the role for decades. However, still very popular among its fan base, there were plenty of rumors throughout 2020 that Mark would be leaving the show for good. Did this happen? If so, why? Let's find out.
The truth is, Mark Harmon hasn't left the NCIS cast, at least not yet, and there doesn't seem to be any reason that he will. There have been rumors for years that he will, but for the time being, it seems as though Agent Gibbs will be staying on our screens.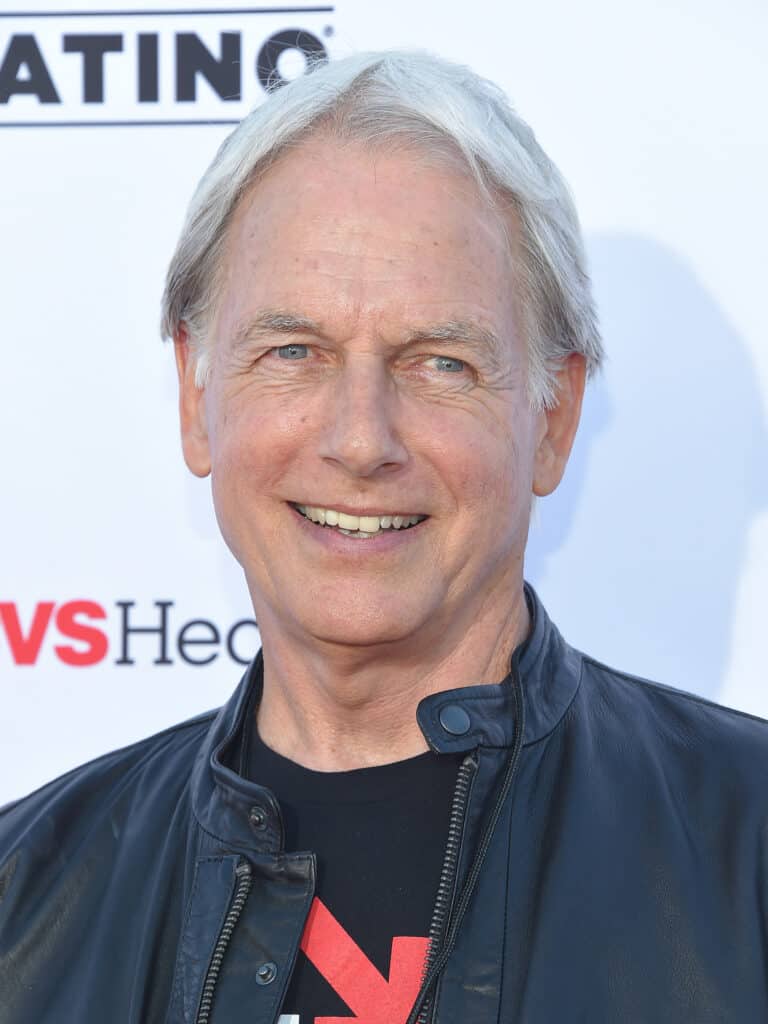 So why so many rumors, and why do people believe Harmon is leaving the long-running show? Let's explore his journey so far and where he could be going next.
The Star of the Show
No one can deny that Harmon has helped to carry the NCIS as far as it has, and it's mindblowing that a series that started back in the early 2000s still pulls in over 16 million viewers a week, as of December 2020. However, this doesn't mean that he's going to not leave in the near future.
The truth is that the show is now on its 18th season, which is huge, and Harmon has been with the show since 2003, which was the very beginning. Special Agent Gibbs has been through a hell of a lot during this time, so it would make sense that the character would retire from the show eventually.
Perhaps notably, Gibbs went to a therapy session in season 16 (episode 23), where the therapist asked how it's all going to end. Is Gibbs going to hang up his coat and say he's done, or will he keep going until he died a hero? Gibbs said he liked the sound of the latter, possibly hinting at what could be to come.
That being said, Gibbs is the star of the show, and many see him as the face of NCIS. As the longest-running cast member, there's very little doubt that CBS, the network that runs the show, will be willing to let go of him any time soon.
Behind Closed Doors
If you're anything like us, you may imagine a long-running television show like NCIS to be like being a part of a family. Working and playing together for 20-odd years, it would hard not to be close. However, just like a real family, things aren't always picture perfect.
In 2018, Abby, played by Pauley Perrette, left the NCIS cast after saying she was 'terrified of Mark Harmon' and actually left the show. ABC even released a video on the subject.
Pauley claimed that she was a victim of several abusive physical attacks on her by Harmon, and there were tweets of her with black eyes and other signs of physical abuse, not just to her but also to other NCIS members. This, of course, is not something anybody would take lightly, and when Pauley went to CBS, they took the complaint seriously, quoting;
"Over a year ago, Pauley came to us with a workplace concern. We took the matter seriously, and we worked with her to find a resolution."
The story goes a bit deeper, when back in 2016, Mark's dog bit a crew member's face, which resulted in them having to get 16 stitches, as reported by TMZ. Pauley said she spoke out about this and tried to get Harmon's dog banned from the set.
The studio compromised and said the dog had to stay in the trailer unless it was on a leash, but Harmon apparently body checked Pauley, which she claims were payback. While we won't know what really happened, this tension could be a reason for Harmon to leave in the future.
Years of Success
Despite the allegations made against him, there's no denying the success that Harmon has bought the NCIS team over the last few decades and in his own personal life.
Harmon was named Sexist Man Alive by People Magazine back in 1986 and has been on the production team of NCIS, and other hit detective shows, including Prey, which features Harmon playing a homicide detective.
He sure does love playing detective!
Throughout his career, Harmon has been in dozens of television shows and movies, including featuring in hit adult cartoon Family Guy and even The West Wing. He also has won dozens of awards for his performances, including two Screen Actors Guild Awards, People's Choice Awards, and a Golden Globe.
Whether Harmon decides to leave NCIS to work on something new or stays and continues to produce more shows for his fanbase, we're sure the world will always be watching.