If you are a fan of electronic music of any stripe, then you might already have had run-ins with the manic masked fans of Alan Walker, affectionately known as "Walkers." If you aren't familiar with exactly who he is and what he does, maybe we can shed some light on exactly why he is famous.
Alan Walker is famous due to his talent as a DJ and a record producer, especially thanks to the 2015 single "Faded". Although he had been making music for years prior, this is the track that made him rise to fame.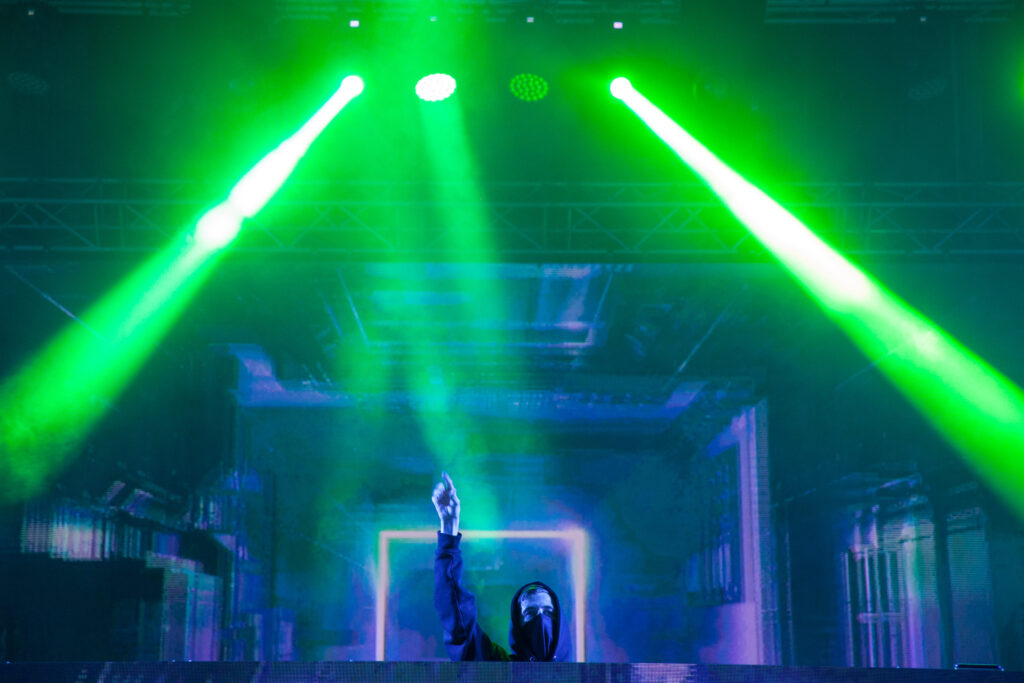 It's a struggle to get your music noticed, especially when you inhabit a space as crammed full of talent as the electronic genre. Not only will you be competing against major artists signed with labels, you'll have an entire internet full of home producers that have more than enough talent but just haven't been noticed yet.
As one of those home producers himself, how exactly did Walker separate himself from the rest of the pack with his incredibly popular single release?
Bright, Not Faded
As the year 2015 rolled around, Walker had been steadily crafting music from the comfort of his own home. Armed with nothing but a laptop and a copy of FL Studio, a popular creation suite for aspiring electronic artists.
At the time he went by the name DJ Walkzz, and despite only having been learning the craft for a few years it wouldn't be long before Walker got the chance to enjoy some success for his labors.
That success was born from how well his 2014 track "Fade" had been performing. Not to be confused with "Faded," this track was actually the prototype for the future hit.
Even calling it a "prototype" might be a little misleading, as the first iteration of the song also enjoyed an enormous amount of popularity, generating hundreds of millions of plays across platforms Youtube, Spotify, and Soundcloud.
It's a serious accomplishment to have that many views on a piece of original music, even more so when that track managed to earn you a deal with a record label, but it still wasn't quite enough to earn him the kind of fame that could see him touring with the likes of Justin Bieber.
The Big Break
"Fade" had proved to be a diamond in the rough for Walker, the warm reception that it had received proved that both he and the track had the potential to go far, but there was still something missing. In the meantime, Walker put out a few more tracks in the interim between "Fade," and "Faded."
Eventually, however, he returned to the track to shave off some of the rougher edges and see if he could turn it into something worthy of a single release. Part of that process involved bringing in Norwegian singer-songwriter Iselin Solheim to add some vocals to the song.
That unpredictable alchemy of music production was once again at work, as the Norwegian's talented vocals proved to be the missing ingredient to the formula. Although Walker knew he had something special with the first version of the song, even he didn't expect the explosion of popularity that would result from the enhanced version.
If you thought that the hundreds of millions of views on the non-vocal version was impressive, then "Faded" absolutely crushed those numbers. Accruing billions of views and breaking into the top 50 most played Spotify songs, "Faded" had turned Walker into an instant star.
Walker's Fame
The explosion in popularity for Walker has brought with it a long list of changes for the young music producer. Gone are the days of the unknown DJ Walkzz.
Off the back of his hit song, Walker found himself touring alongside world-famous superstars like Rihanna and Justin Bieber. Considering the fact that he wasn't particularly well-known just two years prior, and was still learning the ropes a few years before that, it must have been dizzying to look down from how far he had come.
Soon his purpose wouldn't be solely to support other artists, either, as he eventually began headlining his own world tours. Alan Walker, the man with the mask, carved his way to fame with a hit song and attracted a cadre of fans in the process.