Although it's absurd to even ask, seeing as Paris Hilton is one of the most recognized faces and personalities on the planet, the question of why the star became famous in the first place is as valid as ever. Although she wasn't born into fame and stardom, so to speak, she was born into affluence, opulence, and success, and she used those assets to construct a durable business empire.
Media personality, businesswoman, socialite, and model, Paris Hilton is generally considered to be "famous for being famous". The great-granddaughter of Conrad Hilton – the founder of Hilton Hotels – Hilton is a hotel heiress and rose to fame through her appearances in the show 'The Simple Life'.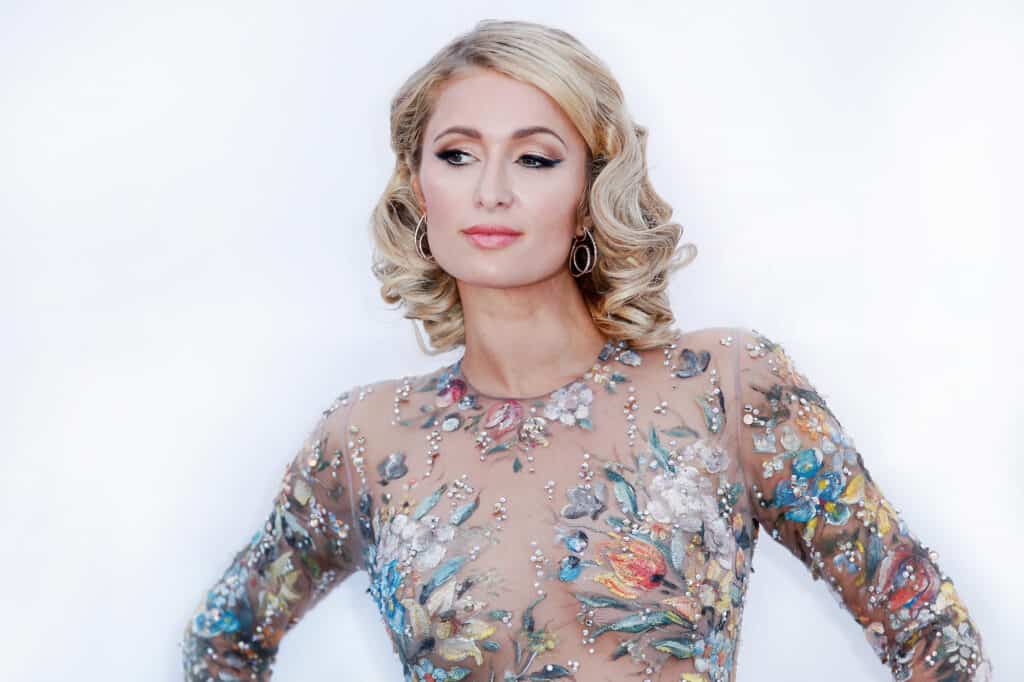 Yet, the reality TV star is much more than a mere star and there were times during the 2000s where it was almost impossible not to turn on a TV and see her. Hilton, who is credited with the revival of the "famous for being famous" culture that has been usurped by stars such as Kim Kardashian, has tried, achieved, and failed at a lot of different things during her indefinable career, and, honestly, it's worth taking a look at the star's curious arsenal of attempted vocations.
The Catwalk
Dubbed by one media site as "the woman with a thousand jobs", out of the many things that Hilton has done over the years, her modeling career is perhaps one of the most iconic.
Signing with Trump Model Management when she was just a teenager, fashion and modeling actually proved to be one of the first industries that Hilton stumbled into. And, while her tenure as a model wasn't very long-lasting, Hilton still managed to take a swing at the infamous catwalk on more than a few occasions.
In early 2019, Hilton actually reconquered the catwalk at The Blonds' fall '19 show, wearing a silver crystal fringe bodysuit and a pair of silver boots to match.
Ultimately, Hilton actually became a fashion icon away from the catwalk. One media site said: "Paris Hilton alone embodied the 2000s. Strutting through Beverly Hills in belt-size mini-skirts, low-cut jeans, peachy jogging trousers, furry boots and lace-up sandals, she had an entire generation of parents fearfully watching their daughters copy her dubious sense of style".
Reality-TV
Paris Hilton and reality TV were a match made in heaven. In many ways, both were popular because of one another and neither could exist without the other too.
When it came to her appearances in the reality TV  'The Simple Life' in 2003, Hilton had already caught the attention of the press following the leak of her infamous s*x tape with Rick Salomon that was titled '1 Night in Paris'. 
Starring in 'The Simple Life' alongside Nicole Richie, the show enjoyed a five-year-run and garnered as many as 13 million viewers.
The show essentially depicted the star socialites struggling to do low-income jobs such as farm work, waiting, and janitorial work. 'The Simple Life' was an enormous success and skyrocketed the Hilton brand to new heights.
The show also went on to win awards such as an ASCAP Award and BMI TV Music Award.
Writing
Following the success of Hilton's tenure as a reality-TV star, she then turned her attention to writing. Her 2004 book 'The Confessions of an Heiress: A Tongue-in-Chic Peek Behind the Pose', which "explains how anyone can be a glamorous, fun-loving, tiara-wearing heiress just like her", became a New York Times Best Seller and was commercially adored.
Although critically ignored (obviously), one critic did say: "Don't expect Confessions to be a traditional autobiography or tell-all. The book doesn't provide any insight into her real private life, debunk any myths, or respond to any scandals. All Hilton really seems to want to do is give you a few tips on "how to be an heiress." It's an almost-philanthropic gesture, albeit one for which we are not sure whether we're grateful".
Hilton's subsequent work is largely non-existent, but her first book did prove that she could work wonders with a pen, despite the work being co-written by Merle Ginsberg…
Famous for Being Famous
Despite being something of a jack of all trades, Paris Hilton is something of an enigma in that her fame cannot be traced back to any definable standout talents. And, it is exactly due to this mysterious "celebutante" grey area that Hilton was able to construct her own brand and achieve widespread fame and fortune.
Ultimately, it's all a bit bizarre and weird, but that's pop culture for you.