Basketball fans will be all too familiar with the late, great Wilt Chamberlain, regarded by some as one of the greatest basketball players of all time. What were the circumstances that led to the retirement of the all-time great, and when?
Wilt Chamberlain retired in 1973, at the end of the '72-'73 season, to pursue other interests. He spent his last year in basketball in a coaching position, due to a contractual issue.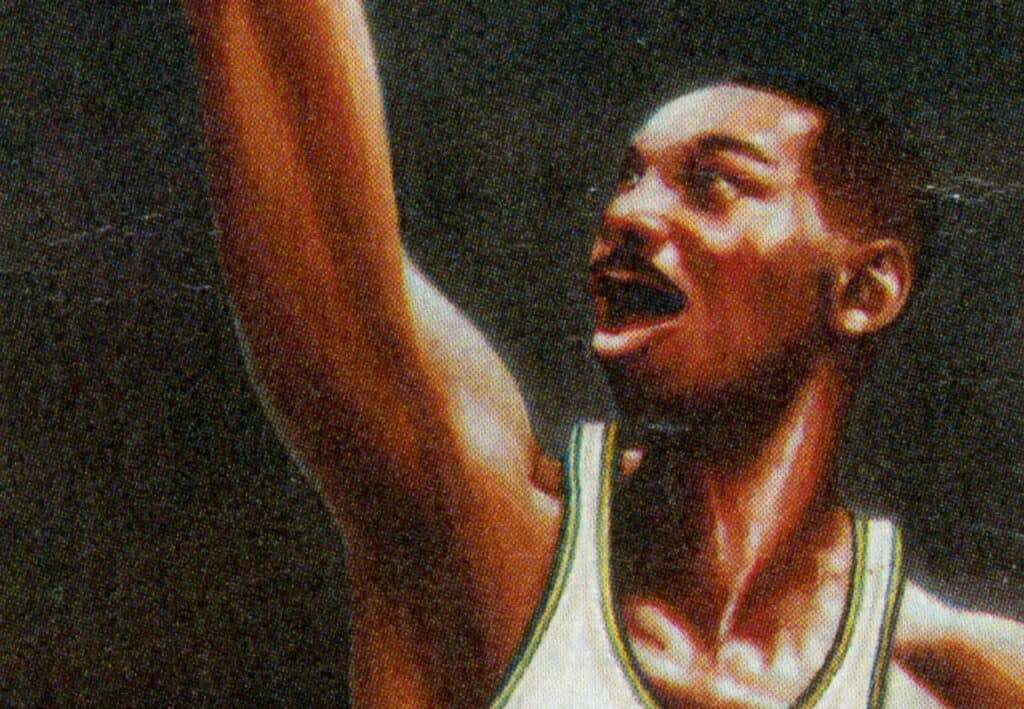 Despite his retirement, Chamberlain remained a highly sought after player, with multiple teams trying their hardest to lure the legendary center player out of his retirement. Chamberlain had other plans, however, pursuing interests outside of basketball.
Leaving a Mark
The legacy and status of Chamberlain in terms of what he accomplished in the sport was so well respected and admired that even years after retirement, top teams were still attempting to seduce him back into the sport.
Initially, it was the Cleveland Cavaliers and the New York Knicks that had most famously taken a shot at roping Chamberlain back into playing, though with little success. Later, however, Chamberlain himself confirmed that there were 8 teams in total that had made the attempt, some even going as far as to try multiple times.
Taking a brief look over some of the records that Chamberlain still holds to this day, it makes sense why teams still took a shot at getting him back into the game. Some of the records that he set look as if they are unlikely to ever be beaten, giving him a sort of permanent larger than life status to suit his 7ft plus frame.
All of these attempts proved fruitless, as Chamberlain was simply finished with the sport.
Scenario Surrounding his Retirement
Chamberlain's final year of the sport he loved so dearly wouldn't, unfortunately for him, be spent on the courts as he no doubt had wanted. Instead, a spot of bad luck and some missed nuance in the contract with his previous team left him relegated to the sidelines.
Whether it was due to a misunderstanding or some other circumstance, Chamberlain left his team, the Los Angeles Lakers, with a contract that stipulated he potentially have to play an option year.
This meant that when Chamberlain finally got to make his move to the San Diego Conquistadors, he not only breached the contract with the Lakers but moved to an entirely new basketball league in the ABA.
Understandably this didn't sit well with the Lakers, who promptly got entangled in a legal battle with the basketball star. Although the exact details of what went on during the legal scuffle are not disclosed, we know what the end result was.
After was all said and done, Chamberlain had been restricted from actively participating in future games for the Conquistadors as a player. Despite this, he still continued on with his new team, assuming a role of what was intended to be a full-time coach for the team.
Although Chamberlain had a stellar reputation as a player, with all the decorations and recognition of an accomplished career behind him, coaching was an entirely different world for him, being that it was the first time ever in the role.
Although there were some murmurings amongst members of the team about his absence and the intermittence of his presence, Chamberlain himself felt like he had done a reasonably good job.
Of his move from the Lakers, and his eventual complete retirement from the sport, it seems that Chamberlain had simply done all he had to do in the sport. This is especially evident when you take a look at what he was planning on the side.
Pursuing Other Goals
Even whilst he was still at his coaching position for the Conquistadors, Chamberlain had already embarked on one of his first ventures separate from the sport. One of these was the writing and promotion of his first book, the autobiographical Wilt: Just Like Any Other 7-Foot Black Millionaire Who Lives Next Door.
He would expand and develop into multiple other avenues following his full retirement. One of the largest interests was movies, where he not only formed a company focused around production and distribution, but also got himself a role sharing the screen with Arnold Schwarzenegger in Conan the Destroyer.