If you're not sure who Kendall Jenner and Justin Bieber are, you may not be able to call yourself a true American. The two celebrities may not be directly related, but that's not to say they don't share a mutual connection. The question is, are Kendall and Justin Bieber's beautiful wife Hailey friends?
Hailey Bieber and Kendall Jenner are actually best friends. The two do everything from grocery shopping to vacationing together. Kendall even threw Hailey her bachelorette party before her marriage to Justin Bieber in 2019.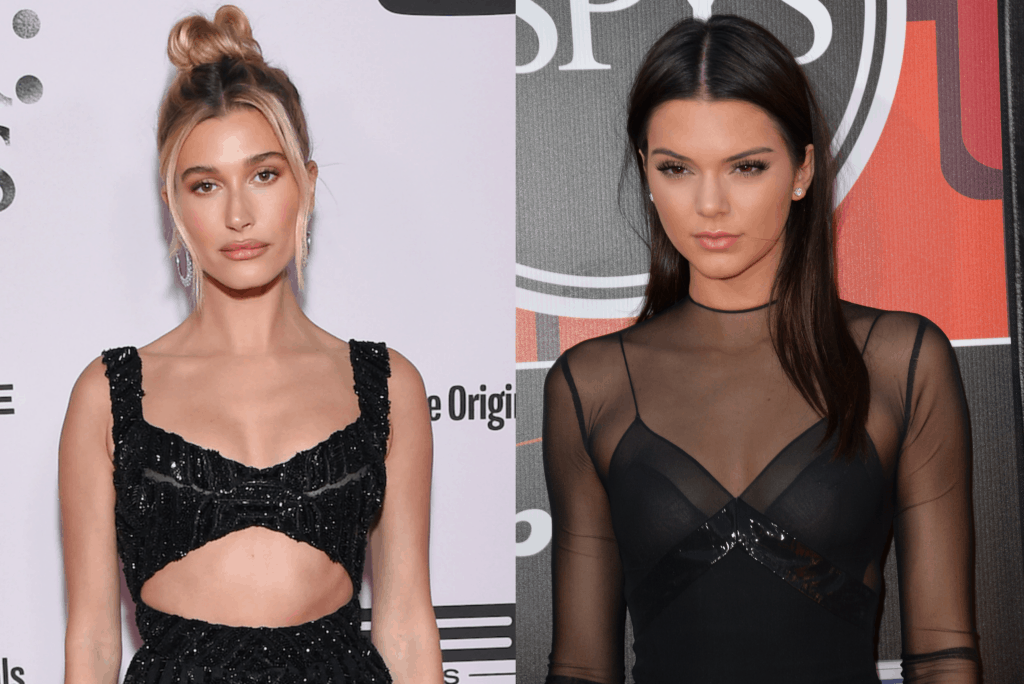 And yet, their road to becoming best friends wasn't a straight line.
Hailey Was First Friends with Kylie
Believe it or not, Hailey Bieber was first friends with Kylie Jenner before she became best friends with Kylie's sister Kendall.
Kendall has admitted that the two used to be best friends before her friendship with Hailey took off in a new direction.
Kendall was originally friends with Hailey's cousin, Ireland.
Whenever sisters Kendall and Kylie were in New York, they would meet up with Hailey.
During Kendall's first New York Fashion Week, the tables started to turn.
This is when Kendall claims she first stole Hailey away from Kylie, and their own close friendship started to blossom.
This, of course, didn't bode over well with Kylie. She was devastated by the sudden shift in her relationship with Hailey.
Before She Was a Belieber
Before she married Justin Bieber in 2019, Hailey's legal name was Hailey Baldwin.
Hailey is a model, and started in the business in 2014 when she signed with Ford Models. Her career quickly took off from there.
Within a year, she'd been featured in major ad campaigns and in Vogue, Teen Vogue, W Magazine, and a number of publications abroad.
She was even one of the models featured in the video campaign for the notorious Fyre Festival alongside Bella Hadid and a host of other supermodels.
Of course, the Fyre Festival would later be revealed as one of the biggest con schemes of the decade.
If you're thinking her last name doesn't say anything about her upbringing, you're mistaken.
She's part of that Baldwin family– Alec Baldwin is her uncle, and she's the daughter of Stephen Baldwin.
Inside Kendall and Hailey's Friendship
If you think about it, Kendall and Hailey actually have a lot in common. They both come from well-to-do Hollywood families, and share many of the same friends.
It's no surprise the two became friends so quickly, and their friendship has lasted so long.
The two have even gotten matching broken heart tattoos that fit together, just like those matching friendship necklaces that were ever-so-popular in the late 90s and early 2000s.
Hailey has admitted, though, that her friendship with Kendall isn't always perfect.
In the past, she's struggled with self-confidence issues and comparing herself to Jenner and other friends in the modeling industry.
A Bieber Wedding
Hailey met Justin Bieber in 2014. The two have had many ups and downs in their relationship and were dating on and off for years before finally tying the knot.
Finally, they married four years later in a New York City courthouse in 2018. This was an incredibly surprising move for such a high-profile couple.
The two had an additional ceremony in 2019 in South Carolina. This second wedding was much more lavish, and the couple's long list of family and friends were invited to celebrate with them.
Of course, the event wasn't without drama.
Rumors started flying immediately that Kylie Jenner had tried to upstage Hailey at her own wedding by wearing a revealing, over-the-top gold keyhole gown by J'Aton Couture.
After making it official, Hailey and Justin moved to Canada, where Justin's family is from.
So far, there's been no indication that Kendall has experienced jealousy over losing her friend to marriage.
Finding Her Own Second Half
Kendall herself has been less than forthcoming with the press about her own love life.
That doesn't mean the press has held back in speculating what the star has been up to in her private life.
Now a mother to her son Stormi Webster, Kendall hasn't had it easy as a single parent on the dating scene.
There has been speculation that Jenner is dating all-star athlete Devin Booker, who plays basketball for the Phoenix Suns.
However, it's always a two-way street. For as many news articles as there are stating the two are in fact dating, there are just as many speculating the opposite.
It all goes to show that you never know what goes on behind closed doors.