Ashton Kutcher is an accomplished actor and an entrepreneur – what is his political bias?
Ashton Kutcher has described himself as a 'fiscally conservative, socially liberal independent', but leans toward the Democratic party. He has shown support in the past for Democrats such as Hillary Clinton and Barack Obama, and distaste toward Republicans like Donald Trump.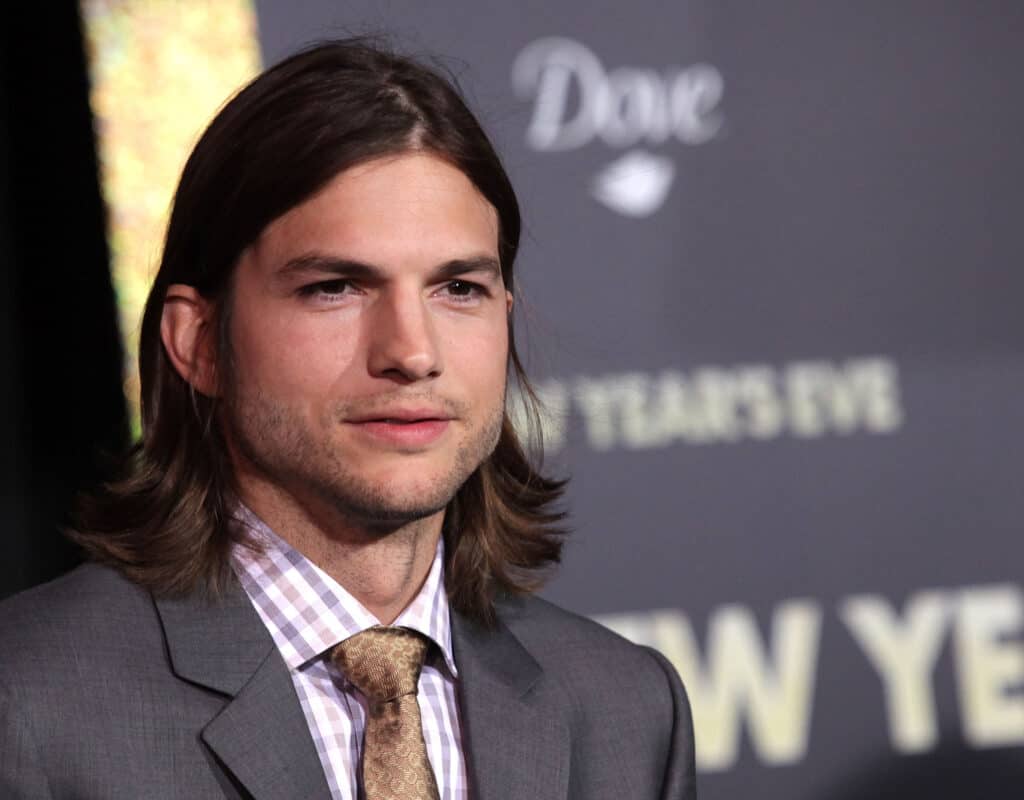 Read on to learn more about Ashton Kutcher and his political dealings.
Fingers and Pies
Ashton Kutcher is nothing if not shrewd. He's a well-documented businessman, with entrepreneur skills that almost dwarf his acting ability. Although he boasts a considerable filmography, it's nothing compared to his stock portfolio.
As of 2020, Kutcher was an investor in more than sixty individual companies. Some of these were some pretty sizable names, like Skype and Airbnb. He's also funded start-ups and dabbled in venture capitalism. In fact, he co-founded a venture capital firm as far back as 2010. 
This was by no means a small prospect, as it was backed by billionaire investor, Ron Burkle. The basis of the company was to invest in technology start-ups, something they did in earnest. Their portfolio was huge a decade later, and all the company's founders were living large.
He'd certainly come a long way since the earliest days of his career when he worked as a model. In the late nineties, he'd landed modeling deals with Calvin Klein, traveling the world and appearing in commercials.
Admittedly, it was enough to propel him into the public spotlight. He landed a lead role in the sitcom That 70's Show and began appearing in various movie productions. His film and television career fizzled out around the mid-2010s as he gravitated more toward business.
His last real acting project was on the television show, The Ranch. This ran from 2016 to 2020 but wasn't massively successful. In fact, most of the shows and movies Kutcher appeared in didn't perform all that well. It's no surprise he decided to make the bulk of his fortune away from the big screen.
Becoming Political
Ashton Kutcher knew the value of social media very early on. In 2009, he became the first user on Twitter to reach more than a million followers. He's proven himself a master of social media, using the 'free advertising' aspects of the platforms he's on to promote his own businesses and goings-on.
There was a video published on YouTube in 2017, showing Ashton Kutcher analyzing Donald Trump's tweets. The goal was to determine his 'tweeting style', showing Kutcher's ability on the platform. You can see this video below.
Since 2016. Kutcher has been an outspoken advocate of the Democratic party. He's voiced his concerns regarding the presidency of Donald Trump on more than one occasion. In 2016, an article was published discussing Kutcher's support for Hillary Clinton in the presidential election of that year.
This article discussed how Kutcher actually campaigned for Hillary in person. He trekked his hometown, spreading the message that Hillary was 'one of us'. Despite his constant approval for the party, Kutcher was quoted as saying, "I'm not really like a Democrat, Democrat. I'm not really like a super-liberal. But I'm definitely not a Trumper."
Aside from politics, Kutcher works hard to change the world in other ways. He seems to enjoy working with technological interests, being a product engineer for Lenovo. There have been instances wherein Kutcher has poured funds into fledgling technology companies, enabling them to grow.
In 2009, he worked with his ex-wife Demi Moore to impact the world in a charitable way. Together, they created a human rights organization called the DNA Foundation. This would ultimately come to be known as Thorn and desired to rid the world of the sexual exploitation of children.
When 2019 came around, Kutcher was at the center of politics once again. With his new wife, Mila Kunis, he became embroiled in the highly-publicized Trump-Ukraine controversy. Kunis, a Ukrainian national, secured a sit-down with the Ukrainian president. Together with her husband, they hosted a session to discuss the global political climate.
Allegedly, they were trying to determine if Donald Trump broke the law when he tried to get Ukraine to investigate Joe Biden. There were calls for impeachment when Trump crossed the line to dig up dirt on his political enemy.
For someone who said he isn't a 'Democrat, Democrat', Kutcher certainly seems to be doing a lot of work in their favor.