Ashton Kutcher has always played that loveable guy on screen, so it shouldn't come as a surprise that he has a lot of good friends.
Ashton Kutcher's closest friends are Dax Shepard, Danny Masterson, Kristen Bell, Laura Prepon, Topher Grace, Wilmer Valderrama, Sean 'Diddy' Combs, and his wife, Mila Kunis. Most are former castmates from That 70's Show, while the others are connections from his MTV show Punk'd. Kutcher is also very close with his twin brother, Michael, who has cerebral palsy.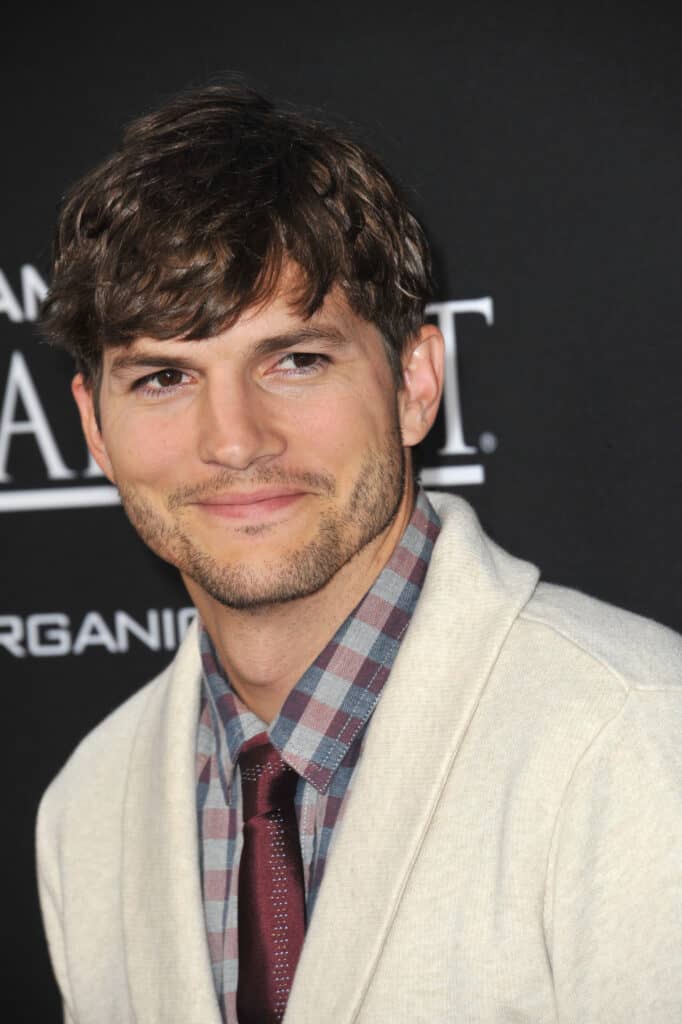 Scroll down to read more about Ashton Kutcher's friends from That 70's Show, his other friends, and how he and Mila Kunis took their relationship to the next level.
Ashton Kutcher's That 70's Show Friends
Ashton Kutcher was only 20-years-old when That 70's Show premiered. He had been cast when he was 19.
He had this young age in common with everyone who starred in the show.
The youngest of the group was Mila Kunis who was cast at age 14 to play Jackie Burkhart. Laura Prepon and Wilmer Valderrama were the same age and cast at 17 to play Donna Pinciotti and Fez.
Then Ashton and Topher Grace were both age 19 when cast to play Michael Kelso and Eric Foreman. Finally, Danny Masterson was 21 when he was cast to play Steven Hyde.
Since they were all so young and worked so closely through the show's eight seasons, the group ended up forming deep friendships. They are all still close friends today.
Of the group, Kutcher is arguably the closest with Danny Masterson, that's excluding Mila Kunis of course. Years after the end of That 70's Show, Masterson and Kutcher co-starred in the Netflix series The Ranch.
However, Masterson was written out of the show in 2017 after four women came forward and accused him of rape. Despite the allegations, Kutcher stood by his friend's side on the grounds of 'innocent until proven guilty."
In 2019, the two were seen attending a wedding together in Napa Valley. However, Masterson was arrested on June 17, 2020, and charged with three counts of rape.
He has maintained his innocence and pled not guilty in court in January 2021. The alleged rapes happened almost twenty years ago.
Kutcher's Other Friends
Ashton Kutcher has friends outside of his group of That 70's Show castmates. And, these friendships appear to have blossomed out of his MTV show Punk'd.
If you don't remember the show Punk'd, it was a prank television show that was hosted by Ashton Kutcher. He and his crew would come up with an elaborate prank to use on other Hollywood celebrities.
The show became infamous for showing how celebs reacted to a crisis and it also led to Ashton gaining some other close friends. The first friend would be Dax Shepard who worked with Ashton on pranking people on the show.
You can watch Dax and Ashton pranking Jessica Biel and Nick Lachay in the below episode of Punk'd.
Dax and his wife Kristen Bell are close friends with Ashton and Mila and their kids are all friends too.
Ashton Kutcher also became best friends with Sean 'Diddy' Combs while the two were working for MTV. It started with Diddy saying that Kutcher couldn't 'punk' him and that somehow turned into the two watching football together.
Kutcher even attended a lot of Diddy's famous parties in the 2000s and helped inspire Combs to run the New York City Marathon.
Ashton Kutcher & Mila Kunis: Friends to Marriage
While all of the people mentioned above are Ashton Kutcher's closest friends, the closest of all would have to be Mila Kunis. The two have been friends since they met on the set of That 70's Show back in the late 90s.
After the show ended, the two drifted in and out of each other's lived. Mila had been dating Macauly Culkin since 2003, both sharing that bond of being child stars.
Kutcher had been married to Demi Moore since 2005. However, the stars aligned for the two when Mila and Macauly split in 2011 and so did Kutcher and Moore.
In January 2012, Kunis and Kutcher reunited when they ran into each other at the Golden Globes. Kutcher ended up inviting Kunis to a housewarming party where they initiated a friends-with-benefits situation.
By April 2012, they had moved in with each other and the rest is history. They are now married, have two children together, and are each other's best friend.