We all know by now that Adam DeVine can sing because he has done a lot of it in the Pitch Perfect films. However, can he play any instruments like the piano?
Adam DeVine cannot play the piano or any instrument. However, he can sing quite well. When he played Bumper in the Pitch Perfect movies, he was singing the entire time. He has also starred in films with other people who can play piano, like Zac Efron.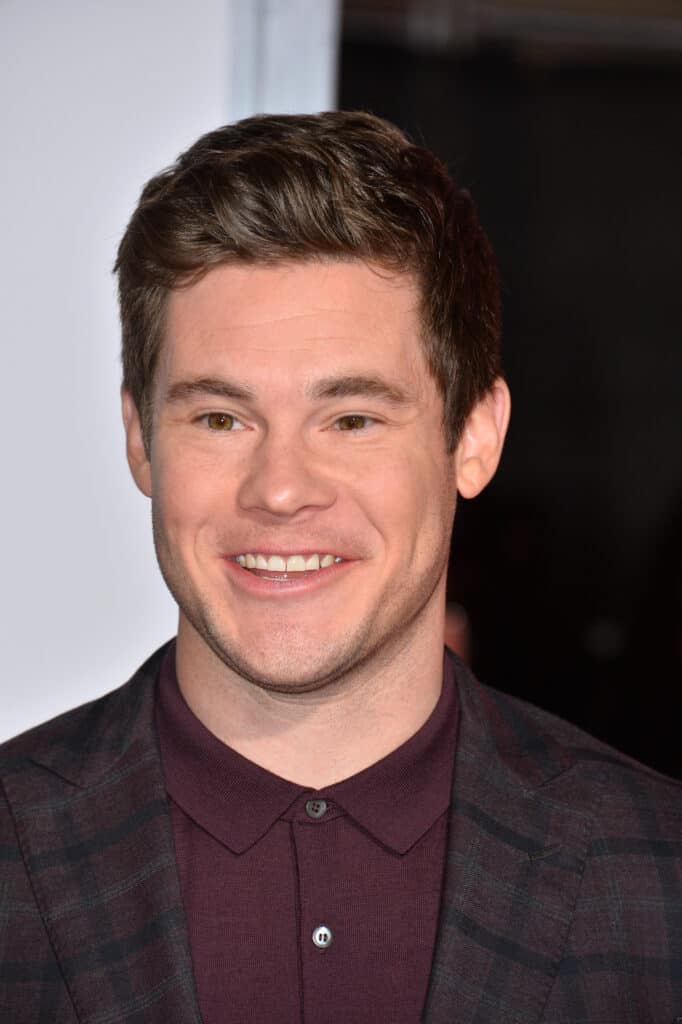 Scroll down to read more below about Adam DeVine's singing, how he landed the role of Bumper in Pitch Perfect, and who some of his friends are who can play the piano.
Adam DeVine and Singing
Since he starred in Pitch Perfect as Bumper, the world has known that Adam DeVine can sing and he can sing quite well. And, this is something he has been told by most people in his life since he was a kid.
In an interview with Esquire in 2015, DeVine revealed that his very first experience singing in public was to sing part of an alphabet song. He said that he was the letter "I" and instead of singing his "I" song, he kicked over the mic and ran into the crowd to sing it.
DeVine never had any formal singing training and he says that he didn't always know that he was good at singing. His father was not a fan of him singing and constantly told him that he sucked. Despite that, he was asked by his high school choir teacher to join the choir because he was good.
However, DeVine declined because he didn't think it was the cool thing to do and that being in the choir wouldn't help him to get girls. He said that looking back now this was a mistake because the choir was full of girls.
He did once sing a capella style for his high school girlfriend Chelsea. This was on a mixtape he made for her and they both thought it was cool and cute until their friends found out and made fun of him.
That didn't stop him from auditioning for the smash hit film Pitch Perfect.
Watch Adam DeVine and Kevin Hart below in an episode of Kevin Hart: What the Fit where they participate in the marching band at Centennial High School in Compton.
Adam DeVine's Pitch Perfect Audition
When Adam DeVine went to audition for a film called Pitch Perfect, he had no idea that it was a movie where he would have to sing. He thought it was a film about baseball.
When he appeared on The Late Late Show with James Corden, DeVine recalled showing up to the audition. He said "I read the signs, and I was like, 'wow, there's a lot of singing in this baseball movie.' And then I realized what it [was], and I go in the audition room, and they were like 'what song did you prepare?' and I'm like, 'I didn't prepare a song. Take it or leave it.'"
Of course, they still made him sing a song and, of all the songs to choose, DeVine chose to sing 'Dance (A$$)' by Big Sean. That one didn't go over well either. So he ended up singing the theme song for Full House.
Evidently, that was what the casting director was looking for in the character of Bumper, and Adam DeVine ended up landing the role.
DeVine's Pianist Co-Stars
While Adam DeVine can't play piano, he does happen to have some friends who play and also some former co-stars who can play the instrument.
His former Pitch Perfect and Isn't It Romantic co-star, Rebel Wilson, can play the piano. The Australian actress has performed in public too at an art show before. Speaking of the film Isn't It Romantic, Priyanka Chopra, another star of the film, took piano lessons from her husband Nick Jonas but gave up on it.
DeVine's good friend and co-star of Workaholics, Blake Anderson is a talented musician who can play piano and drums.
Finally, Zac Efron, who starred alongside Adam DeVine in Mike and Dave Need Wedding Dates, can play the piano and sing. He starred in the High School Musical franchise so that's no shock. However, in 2016, Efron sent Adam DeVine a bluesy birthday serenade via Twitter where he sang and played piano.
Even if Adam DeVine can't play piano or any instrument, he can still sing and has some very musically talented friends.