William John Neeson, or as most know him, Liam Neeson, is a Northern Irish actor. He has been in many famous motion pictures over the years where he portrays a butt-kicking action star, but the question is, can he fight in real life?
Not only can Liam Neeson fight in real life, but the star is also a former amateur boxing champion! The iconic leading man has held titles such as the Juvenile Champion of Northern Ireland, not once, but three times, proving that his skills aren't that far off those of his characters.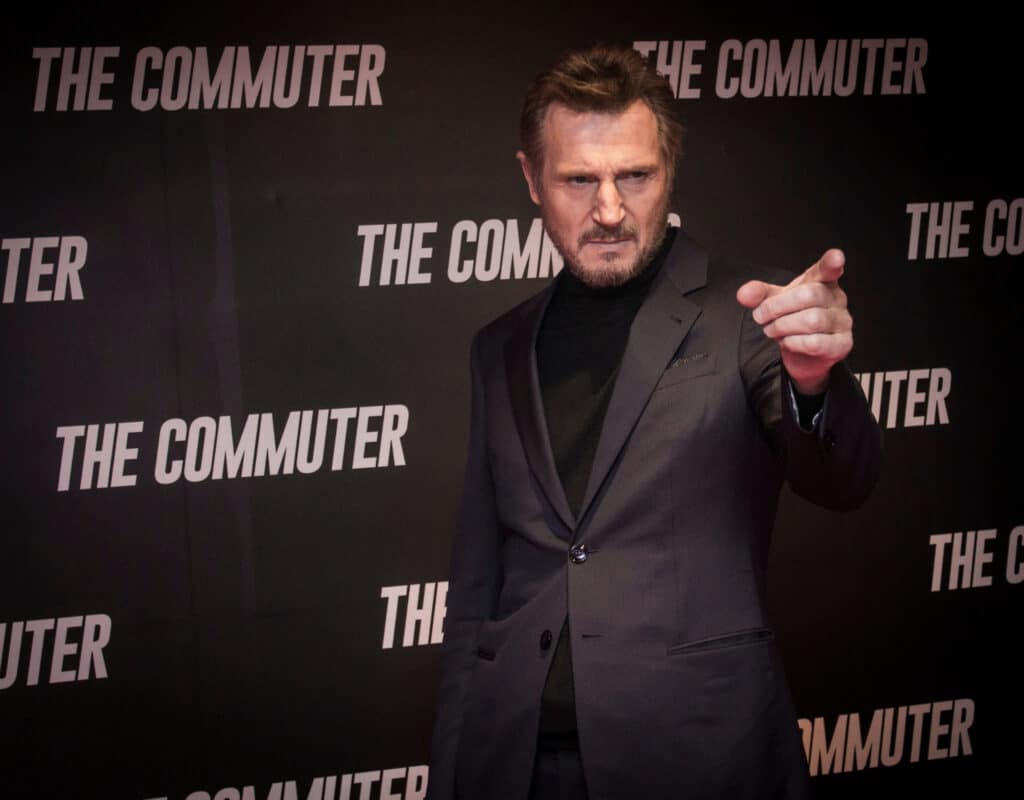 Ever wondered where Hollywood star Liam Neeson learned his fighting skills? In this article, you'll discover how Liam learned to fight, how good of a fighter he is, why he quit boxing, and how the sport continues to influence his life — and career — today.
How Liam Neeson Entered The Ring
Liam started his boxing training when he was nine years old after he was introduced to the sport by his parish priest, a man named Father Darragh.
It all started when Father Darragh told the congregation one Sunday morning at mass, "Listen, I am starting a boxing club on Mondays, Wednesdays, and Fridays at 7:30 PM… Send your boys up!"
Armed with a pair of ratty old boxing gloves and a book on "How To Box", Father Darragh would teach the small group of 10 to 12 boys how to fight in the ring.
Liam recalls, "He started at page one, and we learned how to throw a left jab, and did all that, and then six years later – I say this very, very proudly – he guided our club to become one of the best clubs in Ireland".
With just two years of training under his belt, the famous action actor entered the competition circuit when he was 11 years old.
How Good is Liam Neeson at Boxing?
When discussing his proficiency as a boxer, Liam told ESPN, "I was OK, I was competent. was OK, I was competent. I was a jabber, I had a good jab. I had about 40 fights and I won maybe 30."
Liam was the Juvenile Champion of Northern Ireland three times and was the runner-up for the best of Ireland a handful of times.
Though — for some unknown reason — Liam didn't think he was the best boxer, at one point, he even considered boxing as a career. So he clearly thought he was good enough.
He told the Huffington Post, "Muhammad Ali had won the world title and was like a god, certainly to me… I have a photograph of Ali that I remember cutting out as a 12-year-old and he was an amateur boxer. I remember thinking 'My God, Ali's 12 and I am 12. I could be the same.'"
Why Did Liam Neeson Give Up Boxing?
Liam was a boxer until he was 17 years old. The reason for him quitting was twofold: a hectic knockout and a blossoming interest in drama.
Liam says, "I was at school, I was doing my O-levels, I was getting more heavily involved in amateur drama and there just wasn't the time… I certainly felt that I needed to be training five or six nights a week and I just couldn't put that time in."
The other reason why Liam decided to hang up his boxing gloves at the age of 17, was because he suffered a nasty concussion. Though he won the fight, he decided it was not for him anymore as, in addition to the above, he didn't feel comfortable in the ring any longer.
He told ESPN, "I actually won the fight, but I came out of the ring and I had obviously got a concussion because my trainer said to go downstairs and I couldn't figure out what 'downstairs' meant. It kind of freaked me out a bit. It lasted for about three minutes or so."
He continued, "I remember thinking. I've got to get out of this. It's not comfortable anymore." and so the star said goodbye to his boxing days.
After giving up his budding career as a boxer, Neeson began acting in school productions. Though he does not box anymore, he still enjoys watching the sport and often shares his views on popular fights.
Liam's boxing background has served him well in Hollywood. On top of being cast as butt-kicking action stars in movies such as 'Taken', 'Cold Pursuit', and 'Run All Night', Liam has narrated the Manny Pacquiao documentary, and played a bare-knuckled boxer in 'The Big Man'.