Liam Neeson is a talented, versatile actor whose resume includes voice acting, drama, and romance. However, he is most well-known for his action films. Most impressive about Liam is how his body has endured its capacity to take on physically demanding roles.
Rather than relying on a body-building regime to maintain his physique, Liam Neeson's routine focuses on simple exercises such as running and basic weight training. His primary goal is building stamina, as endurance is always necessary for film-making. Liam also prioritizes a healthy diet.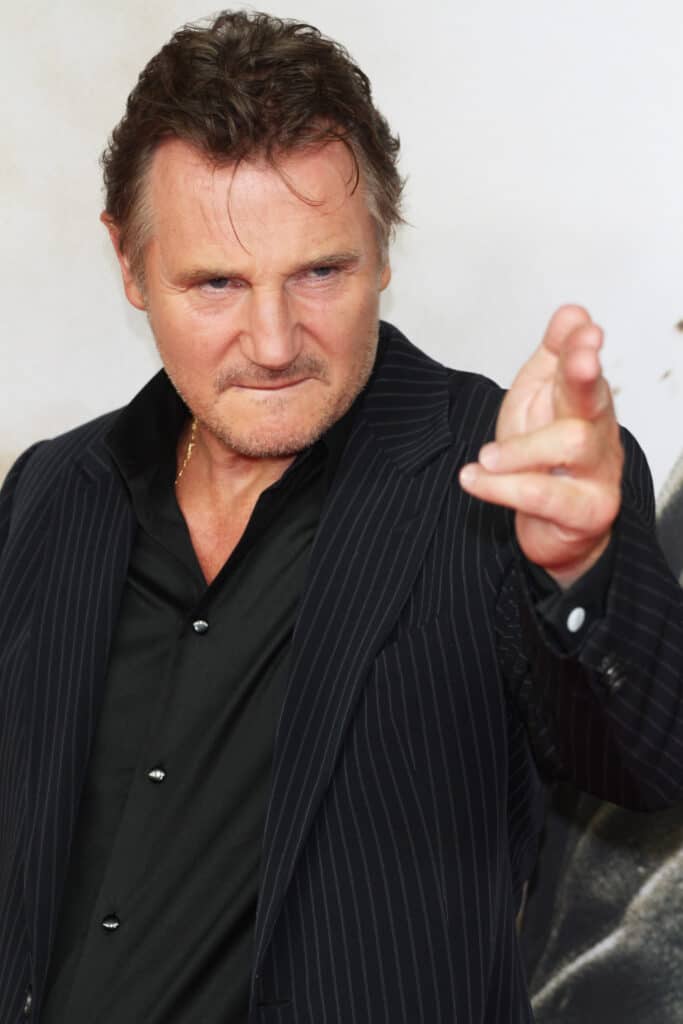 If you want to know how one can stay in shape late in life, then undoubtedly Liam's physique can assure you it's possible and simple — that is, for anyone who is willing to commit!
A Regular Routine
Liam Neeson's career began in the seventies but has taken a surprising up-turn in the 2000s. He was 56 during the filming of the original Taken in 2008 and 62 for Taken 3. Liam has had several other physically demanding roles at ages where most actors are retired.
Because of this, many would probably be surprised to learn Liam's fitness regime requires no bells and whistles. While Liam is one of the highest-grossing actors of all time, his money is not what keeps his aging body fit.
If you think you need gym access and other resources to keep up with the greats, Liam would suggest otherwise. Most of Liam's exercises are quite simple.
He makes consistent time to run an eight-mile loop with a friend. He sticks to a reliable combination of squats, push-ups, and deadlifts. However, Liam does mix his routine up from time to time.
He also likes to incorporate kettlebells into his weight-training. Liam also power-walks to get more aerobics in. Power-walking serves both Liam's mental and physical health.
Muscle care and maintenance is the foundation of Liam's routine. Warm-ups happen before every physically intense action. Stretching before and after working out is considered key for muscle care.
Liam warms up before every take whenever possible in filming to prevent injury. Not only is stretching essential for safety, keeping muscles flexible ensures peak performance as it improves strength and range in motion.
Building stamina is both a mental and physical exercise. Liam's owes much of his success to his mental discipline. The Irish actor does not allow travel or schedule changes to excuse him from taking care of his physique.
Liam's routine centers on running, push-ups, sit-ups, and other bodyweight exercises he can do anywhere. Focusing on equipment-free exercises keep Liam accountable to his strict routine.
Not to say Liam does not take rest and recovery seriously. The Schindler's List actor will give his body time to recover and is adamant about icing and other measures to reduce muscle swelling.
Liam also is careful to avoid intense exercise after an injury.
Getting Ready to Film
Fitness is a huge part of Liam's life. No doubt, aging is not going to stop him. Although Liam always stays in shape, he still has to change up his workouts for his physically-demanding films.
Usually, Liam needs a few months before the filming begins to prepare his body. In the months leading up to creating a film, Liam will step up his regime.
Liam claims film-making requires a great deal of stamina, period, even if there are no physical scenes. He will make his workouts more intense and work with choreographers daily to prepare his muscles for fighting scenes.
Mr. Neeson also relies heavily on his fight coordinator, Mark Vanselow.
Vanselow also does stunt doubles for Liam. Liam does his own fight scenes, but occasionally needs more of a professional for some of the crazier stunts in his action-packed scenes.
While Liam has expressed disdain for many actors who pump up their bodies (especially in superhero films), he also admitted being paired to do intimate scenes with younger women, such as Olivia Wilde, is a helpful motivator to keep up with fitness.
What is His Diet?
Liam depends both on exercise and diet to keep his aging body in shape. Just as his exercise routine is simple, he has no secret or elaborate dieting plan.
Liam makes sure to limit his carbohydrate intake, eat lean proteins and tons of greens. Once again, Liam is careful about being away from home or other routine changes that interfere with his health.
Having general restrictions on his diet allows him to make healthy choices. Whether on the road or at home, Liam's practical diet makes healthy eating easy.
Liam Neeson has previously claimed he felt like a 40-year-old in a 60-year-old body. How comforting to learn it's not out of grasp for anyone to achieve similar physique goals as he, isn't it?
Liam Neeson is proof a regular exercise routine and healthy diet really do go long way!