Pat Sajak is an American television personality, writer, sports fanatic, and game show host, best known for hosting "Wheel of Fortune". He has received numerous awards and nominations for his contributions to television game shows and has made guest appearances in other popular shows including the kid's cartoon show "Rugrats", and late-night comedy show "Saturday Night Live".
Pat Sajak, originally from Chicago, Illinois has held many positions during his lifetime including working at the pentagon, hosting a Spanish radio show despite not knowing any Spanish, and even tried his hand at acting. However, singing was never one of his many talents or hobbies, so, therefore, Pat Sajak cannot sing.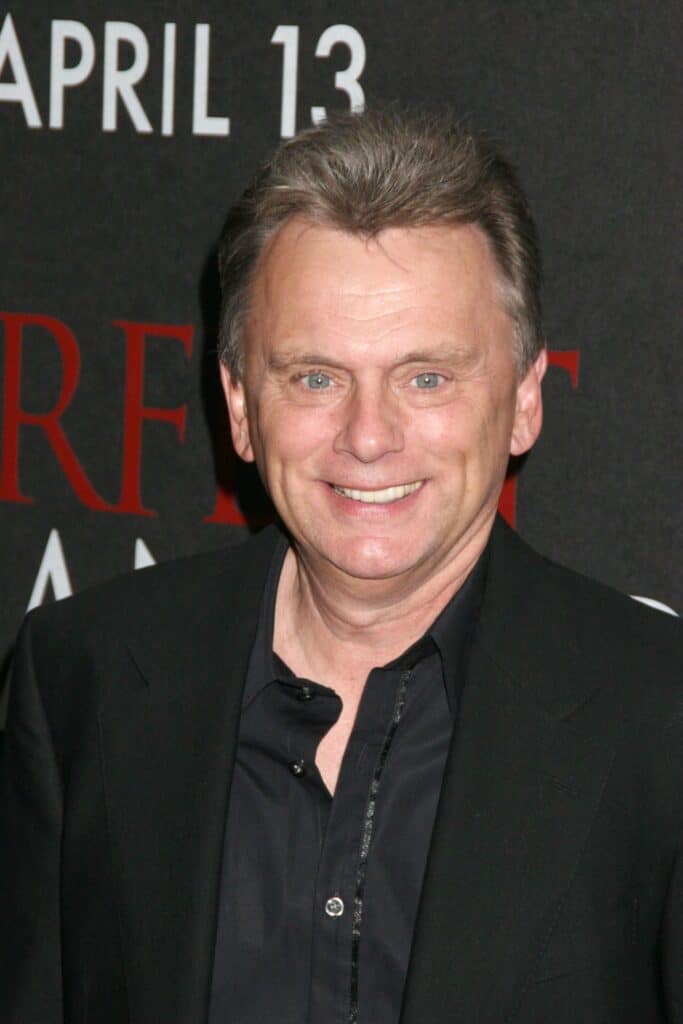 Pat Sajak has had quite a career in the game show and entertainment industry. He has worked his way up to being one of the most notable and influential hosts of all time in the American hosting world and because of this, Sajak earns a salary of $15 million per year.
Not everyone is able to make it in both the television and singing industry, however.
The Game Show Host Career of Pat Sajak
Pat Sajak is the current host of "Wheel of Fortune" and has surely gained popularity throughout his many years hosting and being a television personality. He even received a star on the Hollywood Walk of Fame in 1994.
Born in Chicago, Illinois, Sajak's first job was as a desk clerk at a popular hotel in the city known as the Palmer House. He later began a career in radio show hosting, where he worked as a disc jockey for the Armed Forces radio, WSM Nashville, and later became a weatherman on the WSM-TV Nashville television station.
Pat Sajak got spotted on the Nashville station by representatives in Los Angeles, and soon enough, he became a full-time weatherman on KNBC Los Angeles.
A few years after, Pat Sajak met Merv Griffin, as well as Chuck Woolery, the former "Wheel of Fortune" host, and was asked to be the show's next host. At first, the CEO of NBC was not too fond of Pat Sajak becoming the next host because he was thought to be too "local".
The CEO was replaced, and thus, Pat Sajak was once again considered for the position. Sajak received an offer and accepted it soon after. Although hosting "Wheel of Fortune" was his primary role, he was a guest feature on other television shows such as CNN's "Larry King Live", substitute hosted for "Live with Regis and Kelly", "Password Plus", "Dream House" and "Just Men!".
In 1983, Pat Sajak played Kevin Hathaway in NBC's "Days of Our Lives" daytime soap opera. Besides his life on the television screen, Sajak also is an External Director of publishing House "Eagle Publishing", is on the board of trustees for Hillsdale College in Michigan, has written for "Human Events" and was part of the board of directors for the Claremont Institute.
He's a busy guy!
Pat Sajak even had a children's show debut when he appeared in the popular kid's cartoon, "Rugrats" and was a contestant on "Wheel of Fortune" himself, although every penny of his winnings was donated to charity (the American Cancer Society and the Boy Scouts of America).
In his free time, Pat Sajak enjoys watching sports, writing in conservative columns, and investing a chunk of his hefty net worth of $70 million.
As of May 2019, Sajak holds the world record for having the longest career as a game show host. Signed as the host until 2022, Pat Sajak has been hosting the show so far for over 36 years.
Pat Sajak's Nonexistent Singing Career
Pat Sajak joked on a few episodes of "Wheel of Fortune" about his nonexistent singing career.
In this short clip, Pat Sajak jokes about trying out singing to have more in common with Regis and Kathy Lee. He belts out a few words in his deep "opera-style" voice, which I'm sure took many of the audience members by surprise.
As wonderful as his effort was, it can be concluded that the popular television personality does not have a real singing career, nor does he have the talent of having a beautiful singing voice. Although singing may not be part of Pat Sajak's many talents, he is gifted in many aspects, such as writing, hosting one of the most popular game shows, and overall, just being a very nice guy.