Pat Sajak is best known for hosting the popular game show "Wheel of Fortune." It's understandable to wonder if the "Wheel of Fortune" host used his own fortune to find a beautiful place to live.
Pat Sajak lives mainly in Severna Park, Maryland, with his wife, Lesly Brown-Sajak, and their two children. However, he also has a second house in Los Angeles, California.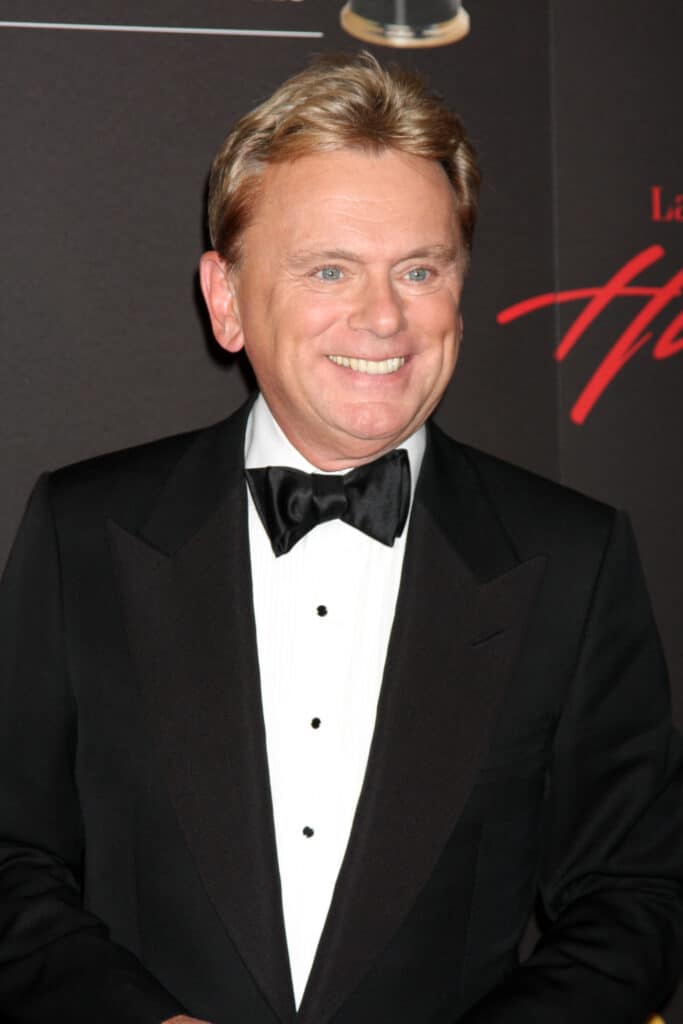 Clearly, fortune favored him well. If you want to know more about Pat Sajak's lovely Severna Park home, his residence in Los Angeles, and where he lived growing up, read on.
Severna Park Home
The Baltimore Sun reported that Pat Sajak and his wife, Lesly Brown-Sajak, were in talks to purchase what would become their Maryland home in 1991. At the time, people were unsure if the house would be the Hollywood couple's permanent residence, but it seems to have stood the test of time.
The move may have been because Lesly Brown-Sajak is from Maryland, although Pat Sajak himself is from Chicago.
The couple's Severna Park home was valued at around 1.275 million USD at the time of purchase, nestled in a quiet gated community on a small lake.
One resident of the community said that he didn't care much for a celebrity moving in down the street, telling The Baltimore Sun that "I wouldn't know him if he was sitting right next to me, I don't watch too much TV." Although the residence is now public knowledge, at the time, it must have been reassuring to live in a community that values the privacy of its residents.
Los Angeles Residence
There is much less in the public record about Pat Sajak's second house in Los Angeles, in part because it is much more common for celebrities to buy homes in Los Angeles, so it rarely makes the news.
However, the "Wheel of Fortune" host does own a home in the Encino neighborhood of Los Angeles, which is in the San Fernando Valley.
It appears to be a pretty popular neighborhood for celebrities, and his neighbors include Zendaya, who stars in HBO's "Euphoria," and Nick Jonas and Priyanka Chopra, who were married in 2018. Although they may be neighbors, it is unlikely that they would ever run into each other while grabbing the morning paper in this lush and secluded neighborhood.
There is also, technically, a second Sajak home in California.
A Glendale home that Pat Sajak and his first wife, Sherrill Sajak, once lived in re-entered the market after being renovated in 2014, according to the Los Angeles Times. However, Sherrill Sajak sold the home for 425,000 USD in 1986, following their divorce.
The Glendale home was listed at 699,000 USD in 2014.
Early Life and Career
Although he settled down in Severna Park, Maryland, Pat Sajak grew up in Chicago, Illinois. He was the eldest of three brothers, and according to the now-retired website PatSajakGames.com, "he remains so today, except even older."
His first hosting job was hosting a talk radio show after winning a lottery draw for a "Guest Teen Dejay" position, and after hosting one show, Pat Sajak was utterly hooked.
He attended college in his hometown of Chicago at Columbia College while also working nights as a hotel desk clerk.
However, he left college to serve in the Vietnam War, where he hosted an Armed Forces radio show — according to Pat Sajak, he would open each morning segment with "Good Morning, Vietnam!" in a tribute to the Robin Williams movie of the same name.
Upon his return home, Pat Sajak struggled to find work in the television and broadcasting industry. Eventually, he caught a lucky break and landed the hosting role on NBC's "Wheel of Fortune."
NBC's Merv Griffin was the one who fought to have Pat Sajak on "Wheel of Fortune," as some other network executives were nervous about a "local talent" hosting such a big-name show. Griffin had to threaten to shut down "Wheel of Fortune" entirely to land Sajak the game show hosting role.
However, Pat Sajak proved himself and became one of America's most beloved game show hosts. Perhaps the only competitor for that title would be the host of "Jeopardy!", the late Alex Trebek, although the two seemed to get along without competition; the two game show hosts once swapped hosting roles for a 1997 April Fool's Day prank!
Clearly, fortune favored Pat Sajak well, and now he owns two elegant homes with his family. It must be especially rewarding to have done so while hosting a game show where others also get a chance to win big; if you're interested, you can watch one of the most amazing solves from "Wheel of Fortune" below.