If you've seen The King, Netflix's 2019 take on the history of Henry V, you might have missed a hard-to-recognize Robert Pattison in the part of French-speaking Louis The Dauphin. Listening to Pattinson's heavily accented speech might be enough to leave you wondering if he can actually speak French.
Robert Pattinson cannot speak French, though he has claimed that he has a rudimentary, childlike understanding of the language. Unfortunately, there's no evidence for an affinity for French beyond his interpretation of the accent.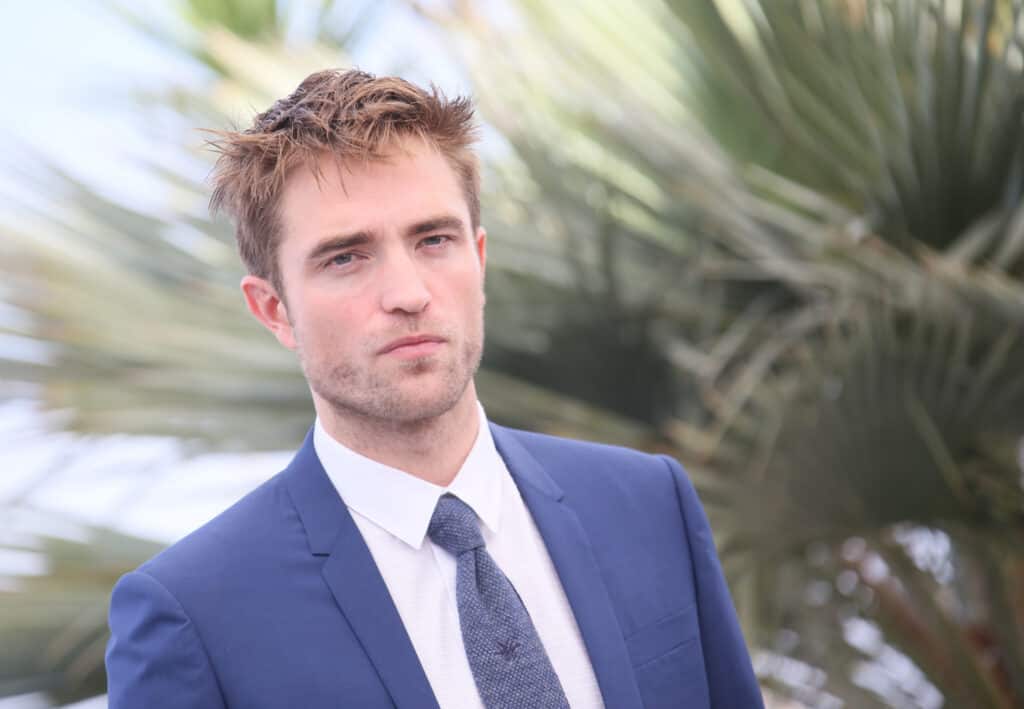 Pattison, once mainly known for his role as the dark and brooding Edward in teen angst romance Twilight, has long since branched out into an eclectic array of characters and movies. Have any of his other movies or projects other than The King involved him having to adopt the French language?
Media Tours in The Twilight Era
In a bygone era of Pattinson's career that he once would have rather forgotten, but has now largely reconciled himself with, is where we first get a taste of his French language abilities. The result of that is we can thankfully say for his own sake that Pattinson has never claimed anywhere to be a polyglot or an expert in French.
One fan's video on Youtube compiles together a collection of clips of him making his best attempts at speaking French. While the attempt is endearing, Pattinson comes across as more bemused than comfortable as he fumbles with words and phrases.
These brief snippets of his press obligations during movie releases are the only real hint we get at Pattinson's French-speaking capability. It was around this time that he alluded to the previously mentioned child-like understanding of the language, claiming in an interview that he 'sort of' spoke the language.
The French Prince
Pattinson's a hard actor to pin down when it comes to what projects that he will opt to take part in, spending his time on everything from blockbusters like Harry Potter and Twilight to indie films and smaller projects.
When discovering that he was to play a part in Netflix's historical drama, it would have been fair to expect that his British heritage could have played a useful role in a story that revolved around Henry V and the royal lineage surrounding him.
Ending up with the role that allowed him to flex his acting muscles, Pattinson found himself in the shoes of Louis, the Dauphin of France. Pattinson was almost unrecognizable as the character in every way imaginable.
Greasy blonde hair and an incredibly thick accent made him indistinguishable from any previous outings, both the character and the setting being a significant departure from the norm. In particular, it was the accent that most people took immediate notice of.
Even the negative opinions had a strange, back-handedly complimentary tone to them, with almost all viewers generally appreciating the over the top and excessive performance. It's not even an outrageous statement to say that his lively and deranged cadence as Louis made the movie.
Surprisingly, considering how in-depth the character that Pattinson went, becoming almost indistinguishable from himself, we never get to see Louis engage in French conversation for any meaningful amount of time. We can only imagine how he would have sounded with that accent if he had been actually speaking the language.
Pattinson in France
Being put on the spot to show off his language skills aside, and not counting on-screen portrayals of unhinged nobles from France, there has actually been one other event that Pattinson has attended where some French would have been useful.
It wasn't on the set of a movie, like you might expect, or for any other type of production that would put Pattinson's acting skills to the test. He was instead lucky enough to be invited to a fragrance testing session during fashion week in none other than Paris, France.
He may not necessarily have a vast amount of experience with the language, but Pattinson's interest and enjoyment of Paris and the French culture is made clear by the way that he engages with the event.
Perhaps, given time, Pattinson's interest in the language will grow to the point that his eccentric and colorful French accent will be accompanied by knowledge of the language to go along with it.