Robert Pattinson was recently named the most beautiful man in the world by a scientific face calculation. The British actor is known for his almost no-style style, so does he wear cologne?
Robert Pattinson wears Dior Homme cologne. He has been the face of the Dior Homme Eau de Toilette since 2013. He has told interviewers that he doesn't often wear fragrances because they can be overbearing. He has also said that people describe his natural scent as the smell of a crayon.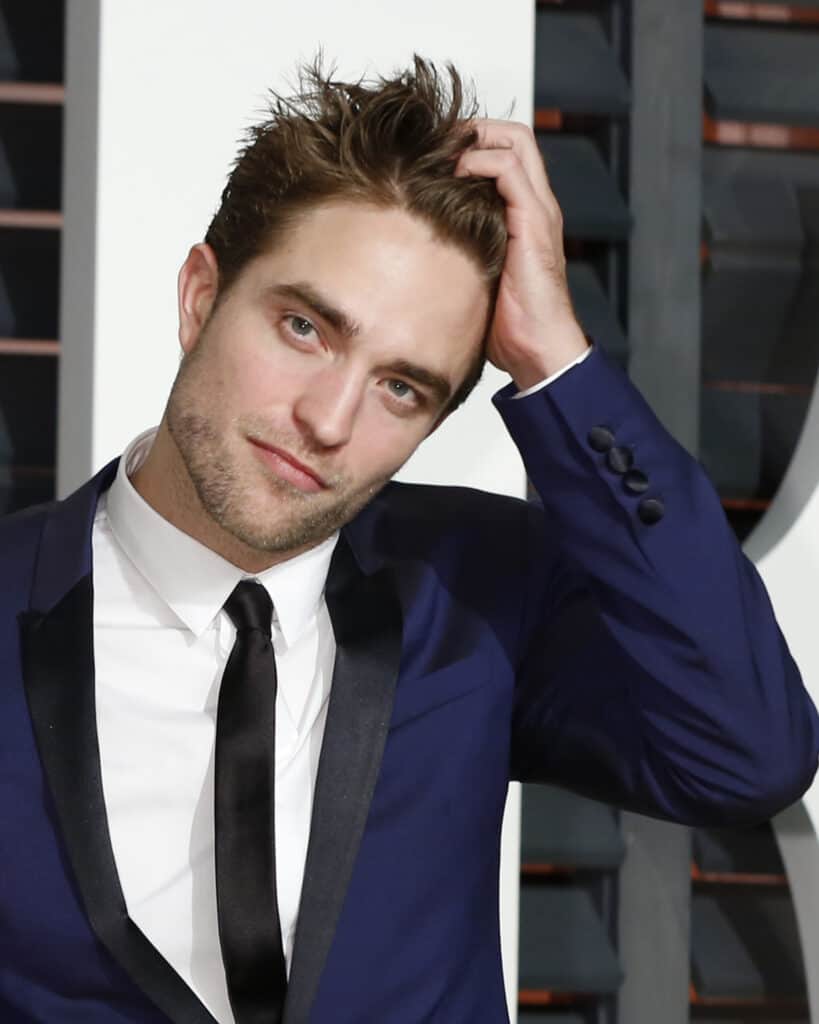 You can read more below about the Dior Homme Eau de Toilette, Robert Pattinson's comments on the fragrance, and when he said he smells like a crayon.
Robert Pattinson Wears Dior Homme
As mentioned above, Robert Pattinson isn't exactly a fan of many colognes. He tends to avoid them if possible because he thinks they can be overbearing. The only one that he said he can stand is Dior Homme Eau de Toilette.
In an interview with Allure, Pattinson said that "this one [Dior Homme], for some reason, you don't really notice you're wearing it. I can never really describe it. People are like, "Is it woody smelling?" But I don't really know what wood smells like. It definitely makes me feel more awake."
His description of the cologne is dead on too. It is a woody fragrance for men and Dior even put their bottle of the cologne in a tree for some of the advertisements for the campaign.
The campaign's slogan is 'I'm Your Man' and the 2020 scent builds on the past two versions of the scent. The very first version ever released was in 2005 and the second version was released in 2011- the 2011 version is still being sold under the Dior Homme Original.
Francois Demachy is the nose behind this new version of the cologne. Demachy is the in-house perfumer for Dior and is behind a lot of their fragrances.
As for the different notes within the cologne, it has top notes of bergamot, elemi, and pink pepper. At the cologne's heart are patchouli, cashmere wood, and atlas wood, and its base features white musk, Haitian vetiver, and Iso E Super.
Reviews of the cologne have been mixed and some people seem to either really like it or don't like it at all. Robert Pattinson is one of the people who really like it.
You can watch Robert Pattinson's Dior Homme Eau de Toilette commercial below.
Pattinson's Comments on Dior Homme
In an interview with Vanity Fair in 2020, Robert Pattinson was asked what feelings the cologne evokes for him. He said that when it was sent to him he was on vacation in Ibiza.
He goes on to say that he will always associate the fragrance with watching a beach sunset and eating a really great meal. The act of putting on a fragrance is something that he finds to be very relaxing and an act that helps to also hype you up before going out.
In a different interview with L'Officiel, Pattinson was asked how he lets his roles in cinema coexist with the different fashion campaigns he participates in, specifically Dior Homme. Pattinson replied that he likes the contrast of roles he gets to play between the cinema noir roles he has become so notable for and something more "attractive in a conventional sense."
Pattinson was then asked what he defines strength as since the Dior Homme campaign is targeted at "strong" men. He replied saying "I believe that strength is being able to listen, rather than saying everything we feel we have to say."
That's a very introspective response in our opinion.
Robert Pattinson Smells Like Crayons?
In that Allure article we referenced above, Robert Pattinson said some other things surrounding fragrances. He told interviewers that he applies cologne by spritzing it in the air and walking through or puts it in his hair.
He also said that the best smell in the world is when you're in love with someone and the worst smell in the world is the smell of burnt hair. Then he was asked what people say he smells like.
Pattinson's response? People tell him he smells like crayons. Allure elaborated asking "like you're covered in wax?"
Pattinson said yes. That's a very interesting natural scent to have. Maybe it's for the best that he has Dior Homme at his disposal whenever he feels like wearing cologne.