Anna Faris and Chris Pratt have some very public history between them – did Faris attend Pratt's wedding?
Anna Faris did attend Chris Pratt's wedding to Katherine Schwarzenegger. She was in the crowd when her ex-husband was remarried, primarily so she could attend and take care of her son, who is fathered by Pratt.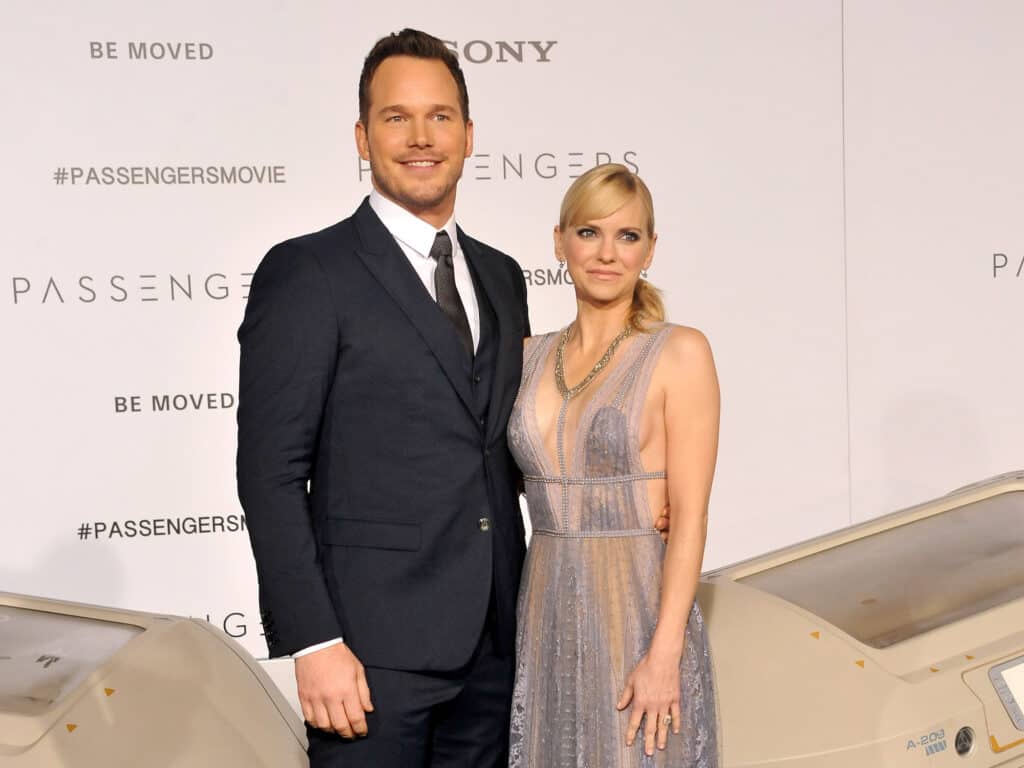 Read on to learn more about Anna Farris and Chris Pratt, and their history together.
Love is Complicated
Chris Pratt and Anna Farris first met way back in 2007. It was reportedly love at first sight, as the pair were engaged a little over a year later.
They married in 2009, apparently having eloped as a spontaneous decision. They made a great couple, and Hollywood loved them.
Three years after their wedding, in 2012, they gave birth to their first child. He was considerably premature, and the couple prayed he would survive. It was allegedly an event that cemented Pratt's faith in God, as his tiny, frail son ultimately pulled through.
Although they'd had a firm foundation, and a child together, the celebrity pairing wasn't destined to last forever.
In 2017 they, unfortunately, separated, finalizing their divorce a year later. However, neither party would stay single for too long. Chris Pratt was a seriously eligible bachelor, being one of Marvel's star actors.
You can see him in action in the video below, taken from YouTube.
Mere months after the divorce was finalized, Chris Pratt began dating Katherine Schwarzenegger.
The name is, of course, deeply recognizable – she's the daughter of the legendary Arnold Schwarzenegger. In several interviews, Arnie has voiced his massive approval for the relationship.
In one particular article in USA Today, Arnie is very positively quoted. He says: "I'm really happy that he is such a great guy.
Not only a very talented guy … but a really kind man and kind to my daughter, which is the most important thing for me." It was likely quite an intimidating prospect, dating the daughter of the former Mr. Olympia and the Terminator, but Pratt pulled it off.
Pratt and Schwarzenegger would be engaged one year after their relationship went public.
There was a six-month window between the announcement, and then, the wedding.
While Farris and Pratt had wed in Indonesia, this ceremony would be closer to home. In June of 2019, they hosted friends and family at an event in California.
Moving On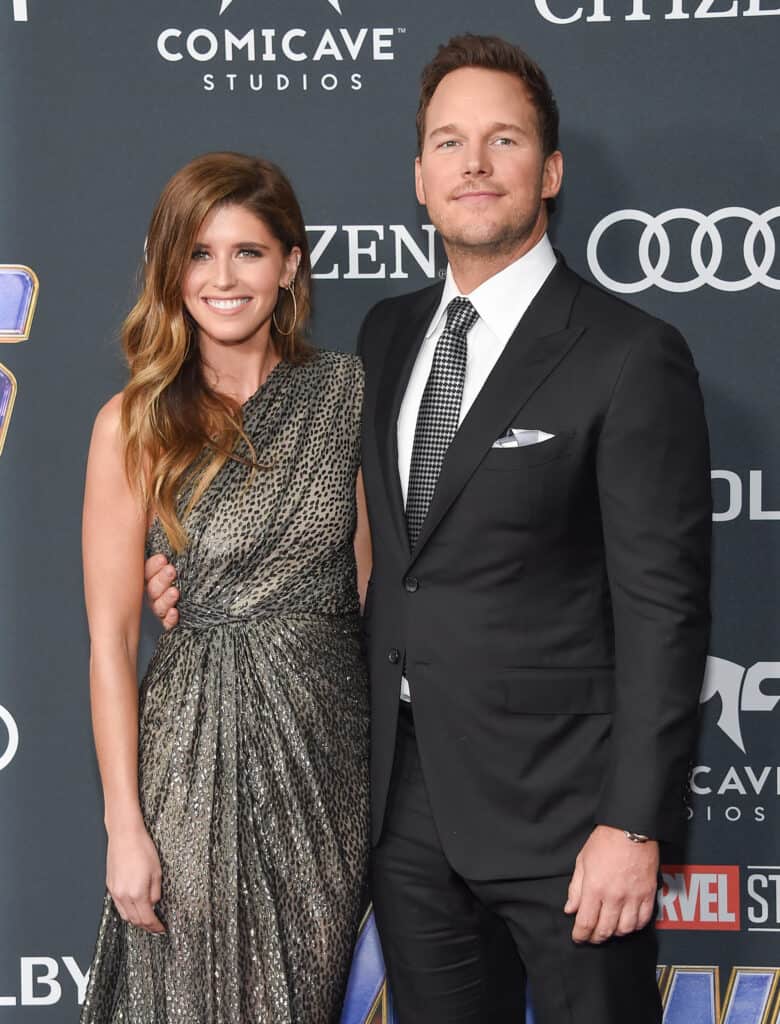 It might seem awkward at first, but it was reportedly necessary. When Chris Pratt and Katherine Schwarzenegger were married, Anna Farris was front and center.
She was in attendance, mostly to look after her's and Chris' young son, Jack. It might have seemed a little strange to some, but all parties concerned had well and truly moved on.
In 2004, Anna Farris married her first husband, Ben Indra. However, by just 2007 they'd already divorced.
Chris Pratt was her second husband of course, but they too weren't set for life. In 2017, just after her separation from Pratt, she began dating a cinematographer.
This relationship also blossomed, and in 2020 they announced their engagement. This is altogether a typical aspect of Hollywood, with many relationships being fleeting and ephemeral.
There are many stars who have enjoyed lengthy relationships, but there are more who have chopped and changed regularly.
There have been many 'power couples' littered throughout Hollywood over the years. Some of the most iconic are Brad Pitt and Angelina Jolie, Ryan Reynolds and Blake Lively, and Emily Blunt and John Krasinski.
These are the couples who have stayed together for a very long time, although Brad and Angelina parted ways in 2019.
Although, there are some legendary actors and actresses who have had a staggering number of marital partners.
For example, the late Zsa Zsa Gabor, who had no less than eight husbands throughout her life. Another example is Larry King, who has also hosted eight weddings as the groom.
However, it's not just the older stars who have staked their claim to the marriage market. Halle Berry was married three times by 2020.
She was joined in that number by Demi Moore, who experienced her first marriage at just seventeen years of age.
It's likely the nature of the environment that spawns this kind of behavior. The faces of Hollywood are often so outgoing and so social that they're constantly meeting new people.
When you add that to the fact that they're often portraying characters in romantic scenes, it seems obvious. There are so many opportunities for relationships to develop and blossom, or to ultimately dissolve.