Chris Pratt became a household name when he joined the Marvel Cinematic Universe in the 2014 movie Guardians of the Galaxy. His star shone even brighter as he starred in other MCU films and voiced Emmett in The Lego Movie 1 and 2. With his career success, fans are curious whether he is actually built as a "superhero." How tall is Chris Pratt exactly?
Many websites agree that Chris Pratt stands 6 feet 2 inches (1.88 m or 188 cm) tall.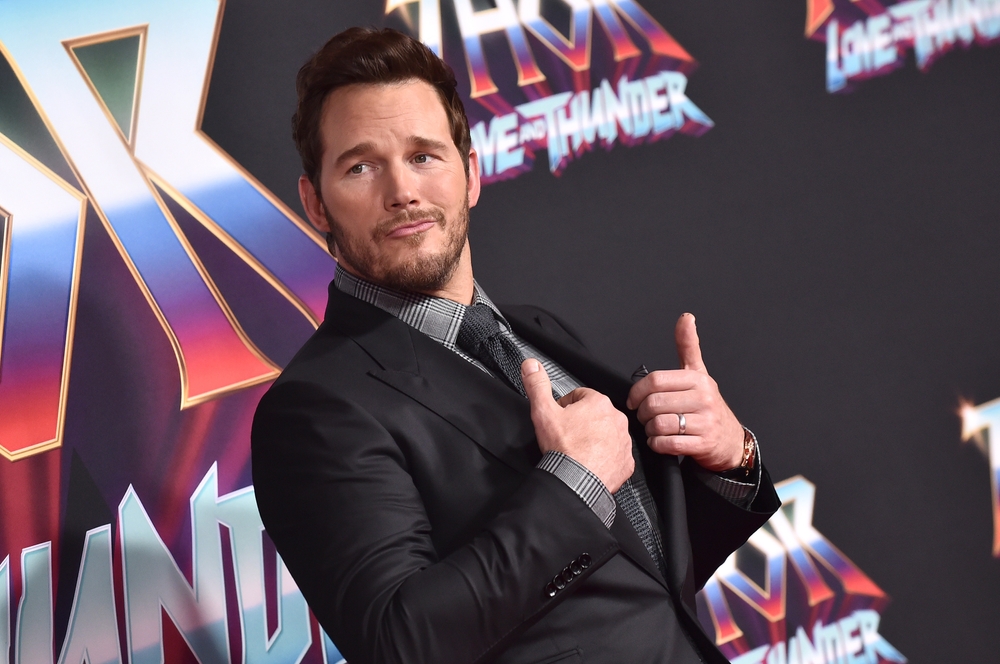 Chris Pratt has also proven his "action hero" abilities through a commendable performance in the Lost World: Jurassic Park Trilogy. He's one of the really tall Marvel superheroes like Chris Hemsworth and Paul Bettany, who both stand at 6'3".
How did Chris Pratt lose weight?
Aside from his great contribution as an actor, one thing Chris has been known for is his ever-changing physique. We first saw him as the bulky 220-pound Bright Abbott in the Everwood TV series.
He then appeared as Brett, an almost 300-pound character in the film Delivery Man (with Vince Vaughn). Perhaps Chris' most well-known work before joining the MCU is in Parks and Recreation, where he played the lovable Andy Dwyer for six years.
It's quite interesting to see the evolution of his weight according to the roles he chose to play. One time, he attributed his weight gain to his then-partner, Anna Faris' cooking. Chris shares how he could devour 4 cheeseburgers in one day. Consuming massive amounts of food, specifically junk food, may provide instant happiness, but Chris says it affects you negatively in all aspects afterward.
He considers trimming down as the most difficult task in prepping for his Guardians of the Galaxy role as Peter Quill / Star-Lord. He started eating consciously and healthily but admits that eating became boring. He also started working out three to four hours per day to develop a slimmer figure for the role.
Is Chris Pratt married?
Chris Pratt was previously married to comedian Anna Faris. The two met during the filming of  Take Me Home Tonight, where Chris played the love interest of Anna's character back in 2007. The couple had a romantic wedding getaway in Bali, Indonesia in 2009 after making sure Anna's previous marriage was no longer an issue.
Some years later, the couple bore a son who was born prematurely, weighing 3 pounds and 12 ounces. Jack, as they named him, had a rough start in life having been born two months early and suffering a cerebral hemorrhage. Good thing, it never affected Jack developmentally except for a minor leg and eyesight problem.
After 9 years together, Chris Pratt and Anna Faris divorced amicably. They continue to be friends as they co-parent their son.
Then shortly after their divorced has been finalized, Chris found another love with Arnold Schwarzenegger's daughter, Katherine. The new couple apparently met at a church and dated throughout 2018. Finally they headed to married bliss in 2019 in a ranch in Montecito,California. 
Chris Pratt and Katherine Schwarzenegger welcomed their first child, Lyla Maria Schwarzenegger Pratt in August 2020 and their second child, Eloise Christina Schwarzenegger Pratt, in May 2022.
How old is Chris Pratt in 2022?
The actor was born Christopher Michael Pratt on June 21st, 1979 in Virginia, Minnesota. His father, Christopher Michael Pratt worked in mining and as a house remodeler. He passed away in 2014 due to Multiple Schlerosis. Chris' mother is Kathy Pratt and he has siblings named Cully and Angie Pratt. Chris Pratt's age as of 2022 is 43 years old.
The family moved to Washington when he was three years old. Chris attended Lake Stevens High School and later on got into a community college, where he eventually dropped out before the semester ended.
According to the trivia list in his IMDb profile, Chris Pratt worked as a stripper and was homeless at some point before his career took off. He's previously shared that he spent his days drinking and getting high with marijuana while working part-time for an organization called Jews for Jesus.