From the expensive cars to the luxurious houses and elegant clothes, it is quite surprising to know that some celebrities didn't enjoy luxury life while growing up. Is that the same case for Ariana Grande?
On the contrary, Ariana Grande grew up in a rich home with her family in the United States. Her mother was the CEO of a manufacturing company while her father owned a graphic design firm.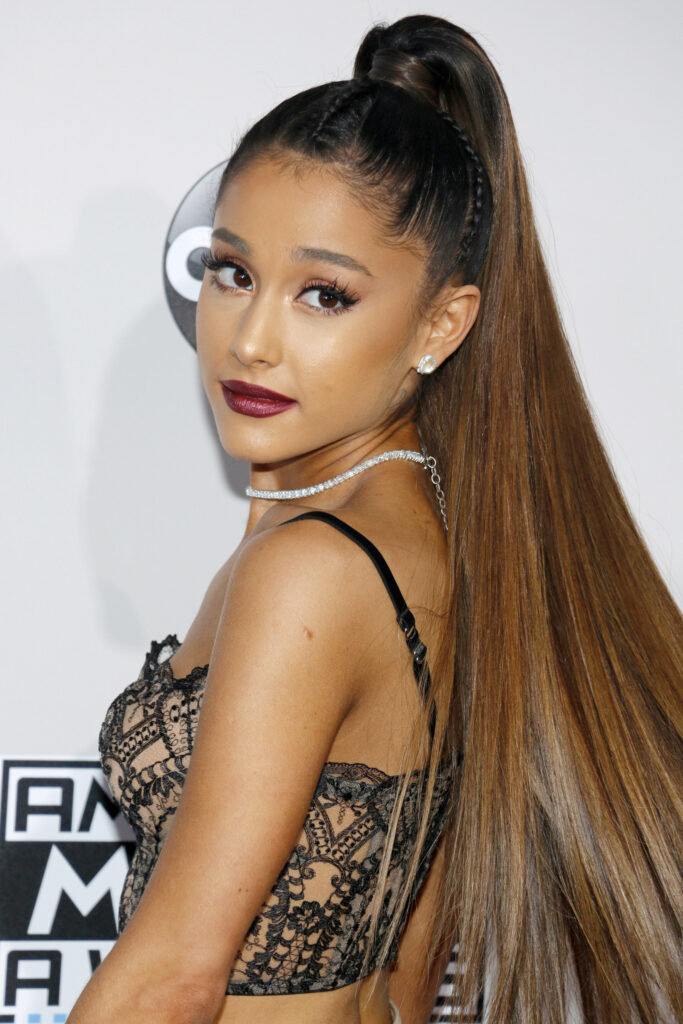 Ariana Grande has been on Nickelodeon series, including Victorious and Sam and Cat, but there are more interesting facts about the iconic singer.
Who is Ariana Grande?
Ariana Grande-Butera, or Ariana Grande, was born in Boca Raton in Florida to Joan Grande and Edward Butera on June 26, 1993. She is of Italian descent and often described herself as an Italian-American. Ariana's parents separated when she was between 8 and 9 years old.
She attended Pine Crest School and later moved to North Broward Preparatory. As a young girl, Ariana performed with Fort Lauderdale Children's Theatre, where she played her first role as Annie in the musical Annie. She also performed in The Wizard of Oz and Beauty and the Beast.
When Did Ariana Grande Start Her Career?
As a child, Ariana was interested in music, but she mostly dabbled in theater. She appeared in the Nickelodeon series Victorious, alongside her co-actress, Victoria Justice, and Elizabeth Gillies. She played the role of Cat Valentine. Ariana had to dye her hair red to fit into the character of Cat, which according to her, damaged her hair.
In March 2010, Nickelodeon premiered the show and gained 5.7 million views. She also appeared in another Nickelodeon series, Sam and Cat, where she acted with Jennette McCurdy. The show aired from 2013 to 2014. 
Ariana still had an interest in singing, as she improved in her singing and released her single "Put Your Hearts Up" in 2011, in which she did a music video with a teen vibe. In 2013, she released her album, Yours Truly, which had a featured song she did with the late rapper Mac Miller. The song ranked up to No. 1 on the Billboard 200 chart.
She began to focus more on her music career, realizing her success. Grande went ahead and released songs that made her gain international recognition.
Is Ariana Grande Married?
The 7 rings star was married in May 2021 to Los Angeles estate manager Dalton Gomez. They tied the knot in her home in California. News about their wedding spread across the internet as she blew the public away with stunning photos of them together.
The couple met when Ariana Grande was looking for a house outside LA, and her team introduced her to Dalton. Report has it that when she first saw Dalton, she thought he was cute and told her team to set up a meeting with him. After almost a year of dating, Dalton proposed to Ariana, and they got married six months after the engagement. The two live together in Los Angeles. 
Who did Ariana Grande Date?
Before Ariana tied the knot with Dalton Gomez, she dated some men over the years. Arian's first known boyfriend was Graham Phillips. They first met in 2008 after they co-starred in the musical 13. A year later, they started dating and broke up in December 2011.
The Thank you next star also had a romantic relationship with rapper Big Sean in 2015. They met a year before after he was featured in the song "Right There" from Ariana's album, Yours Truly. Unfortunately, the couple had to call it quits after eight months of dating.
In 2016, Ariana surprised everyone when she announced her relationship with the late rapper Mac Miller. In 2018, Ariana took to Twitter to announce her breakup with Miller, describing her relationship as toxic and unnerving.
Pete Davidson was the last person she dated before getting married. She was engaged to Pete after two months of dating, and, in October 2018, the two decided to go separate ways.
What is Ariana Grande's Net Worth?
Grande has been hitting it big over the years, not just earning a name for herself but gaining a net worth of a whopping $200 million, as of 2022. The singer is 27 years old and has already long become a millionaire.
According to Forbes, her annual earnings are estimated to be at $20 million to $30 million. On the Nickelodeon series Victorious, she earned $9,000 per episode for just a season.
Ariana Grande reportedly earned $20 million to $25 million while being a coach on The Voice. She was the highest-paid on The Voice among her co-coaches.