Getting a reply from a celebrity is a dream come true for many. Some people are lucky enough to get a reply from their favorite star, while others are just not as fortunate. Is Ariana Grande among the celebrities that reply to their fans' direct messages (DMs)?
It is not certain if Ariana Grande does regularly reply to DMs. However, Ariana once shared a screenshot of her reply to a fan on Twitter and posted it on Instagram.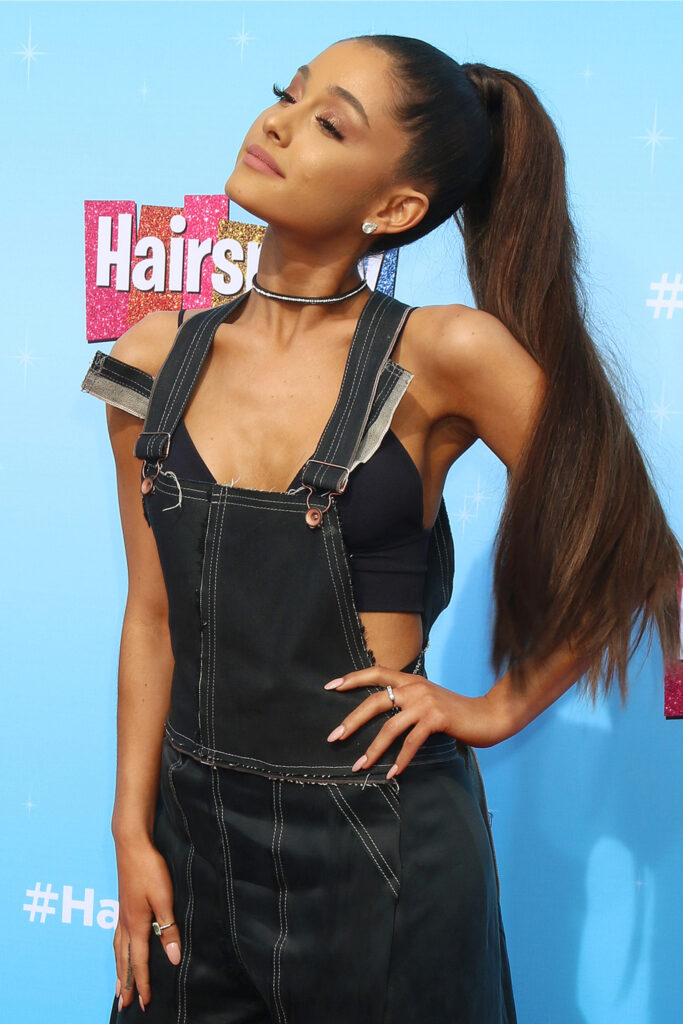 Here are other interesting details about the iconic singer and her fan interactions.
Who Is Ariana Grande?
Ariana Grande was born in Florida, United States, on June 26, 1993, to Joan Grande and Edward Butera.
She is a singer, actress, and songwriter. Ariana came into the limelight after playing the role of Cat Valentine in the Nickelodeon series Victorious and the spinoff series Sam and Cat, along with Jennette McCurdy.
Does Ariana Grande Have Siblings?
Ariana Grande has a half-brother, Frankie Grande, from her mother's first marriage to Victor Marchione, a physician.
Born on January 24, 1983, in New York City, United States, Frankie's real name is Frank James Micheal Grande Marchione. His parents are Joan Grande and Victor Marchione. Just like his half-sister, Frankie is an actor and singer who starred in a Nickelodeon series, Henry Danger and its spinoff Danger Force. He is also a popular YouTube personality.
Frankie is currently married to his lover, actor Hale Leon. After two years of dating, Ariana's brother proposed to the actor at Dreamscape in Los Angeles.
How Do I Contact Ariana Grande?
As one of the biggest stars today, Ariana Grande may be too difficult to get in contact with. The best way to reach out to her is through her social media profiles and pages. Ariana is active on almost every popular social media platform, particularly Facebook, Twitter, and Instagram. Once, she replied to a fan on Twitter and posted the exchange on her Instagram page.
In addition, fans, personalities, and businesses who want to contact or partner up with Ariana Grande can try reaching out to her manager or record label.
What Is Ariana Grande's Net Worth?
As of 2022, Ariana Grande has an estimated net worth of $200 million.
During her stint as Cat Valentine, she earned $9,000 every episode for just one season.
Did Ariana Grande Have Any Health Issues?
Ariana Grande previously discussed that she used to struggle with mental health issues. The singer and actress admitted she had PTSD due to the tragic Manchester Arena attack in 2017.
As a mental health advocate, Ariana encourages her fans and the general public to speak up and let themselves be heard whenever they suffer from similar problems.
What Cologne Does Ariana Grande Wear?
The popstar is a big fan of floral scents, so she typically wears perfumes with a sweet, flowery scent. These include Neroli Portofino Acqua, Amouage Blossom Love, Trish McEvoy Sexy 9, and Viktor & Rolf Flowerbomb.
Ariana Grande has also created her own fragrances, including Cloud, Thank U, Next, Sweet Like Candy, Moonlight, R.E.M., and Ari by Ariana Grande.
Does Ariana Grande Have a Pet?
As of 2022, Ariana Grande has a total of nine dogs: Coco, Myron, Lafayette, Cinnamon, Strauss, Pignoli, Snape, Lily, and Toulouse. The singer has not only proven to be a superstar but also a super-dog-lover. She also has a pig named Piggy Smallz.
Is Ariana Grande Vegan?
Ariana Grande is vegan. In 2013, Ariana Grande announced her decision to become 100% vegan.
To keep her body fit and healthy, she follows a low-protein vegan diet and practices a healthy lifestyle.
What Is the Color of Ariana Grande's Hair?
Ariana Grande's natural hair color is dark brown, but due to her role as Cat Valentine in Victorious and Sam and Cat, she constantly had to dye her hair red, which she claimed damaged her natural hair badly.
In 2014, Ariana Grande made a Facebook post about it, saying:
"Since people give me such a hard time about my hair, I thought I'd take the time to explain the whole situation to everybody. I had to bleach my hair and dye it red every other week for the first [four] years of playing Cat. As one would assume, that completely destroyed my hair. I now wear a wig on Sam & Cat."
Due to the damage, Ariana started pulling her hair up in a ponytail, making it her signature look since then.
What Is the Color of Ariana Grande's Eye?
Ariana's natural eye color is dark brown.
Does Ariana Grande Have Any Allergies?
The superstar is allergic to tomatoes. In fact, she had to cancel two of her shows due to her tomato allergy in 2019.
Ariana has also stated that she is allergic to bananas and cats.
Does Ariana Grande Have Tattoos?
Ariana has over 34 tattoos, each with its own meaning. Most of her tattoos are small and appear as pretty pieces on her arm and hands.