Today, he is famously known as being one of the richest men to have ever walked this earth. Arguably, he has as much money as he has sense, but is his a true rags-to-riches tale for all to be inspired by, or did Elon Musk grow up rich?
Elon Musk grew up rich; his family had much more money than the average South African family at the time. Though unhappy, Elon's childhood was privileged and consisted of private school education, large amounts of cash in the family home, and the opportunity to financially immigrate as a teenager.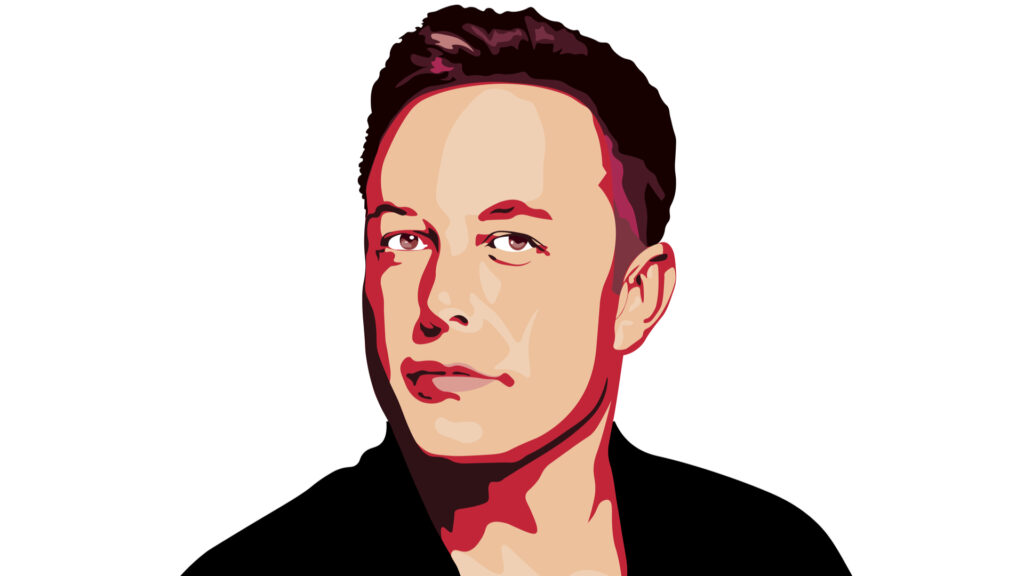 Let's find out all about Elon Musk's family money, what growing up rich was like, and if the business magnate, entrepreneur, and billionaire ever found himself in a financially unstable predicament.
Does Elon Musk Come From Money?
Let's cut right to the chase: Elon Musk grew up rich. Stinking rich, to be specific. The Musk family is wealthy in their own right and has been for quite some time now. Though plenty of erroneous articles claim that Elon hails from humble beginnings, his own father, Errol Musk, has dispelled that untruth.
Errol told Business Insider South Africa, "We were very wealthy. We had so much money at times we couldn't even close our safe," and explained that closing the family safe required two family members. Even then, after this two-person ordeal, "There'd still be all these notes sticking out and we'd sort of pull them out and put them in our pockets."
In the same interview, Errol fondly recalls how Elon (who was 16 years old at the time) and his brother Kimbal took two emeralds out of his personal collection and brazenly sold them directly to Tiffany & Co for USD $800 and USD $1,200.
If the above weren't enough to prove the wealthy lifestyle that Elon grew up living, a look at his educational history will. While still living in South Africa, Elon attended a slew of prestigious private schools, starting with Waterkloof House Preparatory School and ending with Pretoria Boys High School. The school fees of both schools are in the hundred thousand rands per year category.
What Was Elon Musk's Childhood Like?
Despite growing up in an environment where it was perfectly normal to pick up and pocket a stray emerald or need an extra set of hands to keep the family safe, Elon's childhood was far from idyllic.
Both of his parents were distant, and Elon told Rolling Stone he was watched by a housekeeper who "was there to make sure I didn't break anything. She wasn't, like, watching me. I was off making explosives… and doing things that could have gotten me killed."
He admitted, "I was raised by books. Books, and then my parents." After Elon's parents divorced, he went to live with his father while his siblings resided with their mother, and this was a particularly difficult time for the youngster who describes his father as "such as terrible human being" who, though he was only physically violent to him once, has committed "almost every crime you can possibly think of."
Sadly, his school was not a safe haven from his home, as Elon was viciously bullied until he was 15 years old. As a self-professed late bloomer, Elon was targeted by gangs of children who would hunt him down and beat him.
When he was 16 years old, he began versing himself in judo, karate, taekwondo, and Brazilian jiu-jitsu to defend himself. At 17 years old, Elon immigrated to Canada – much to his father's dismay, who called him an idiot, told him he'd be back in three months, and assured him he would fail.
Has Elon Musk Ever Been Poor?
Though Elon came from money, and though he has more of it today than most could ever dream of, there was a murky period in between where this was not the case.
Elon has clarified that his father's financial support stopped at college, and Elon and his brother funded their education through a combination of loans, the income generated from working two jobs, and a partial scholarship.
Elon also states that – despite Errol's claims – his father had no financial input in any of his businesses and that the brothers' first company was funded solely by Silicon Valley angel investors. It is also a well-known fact that in 2008, Elon had so little money that he had to borrow money from his friends just to pay his rent.
And look at him now!