Lionel Messi is a record-breaking Argentine footballer who is largely regarded as not just one of the best players in the world but as one of the best players of all time. His career in football was cemented at an incredibly young age and so, understandably, his schooling took a significant back seat.
Lionel Messi did not go to college, in fact, other than completing elementary school Leo has no educational qualifications behind his name. The famous footballer's career started when he was just six years old and so his educational journey was far from traditional.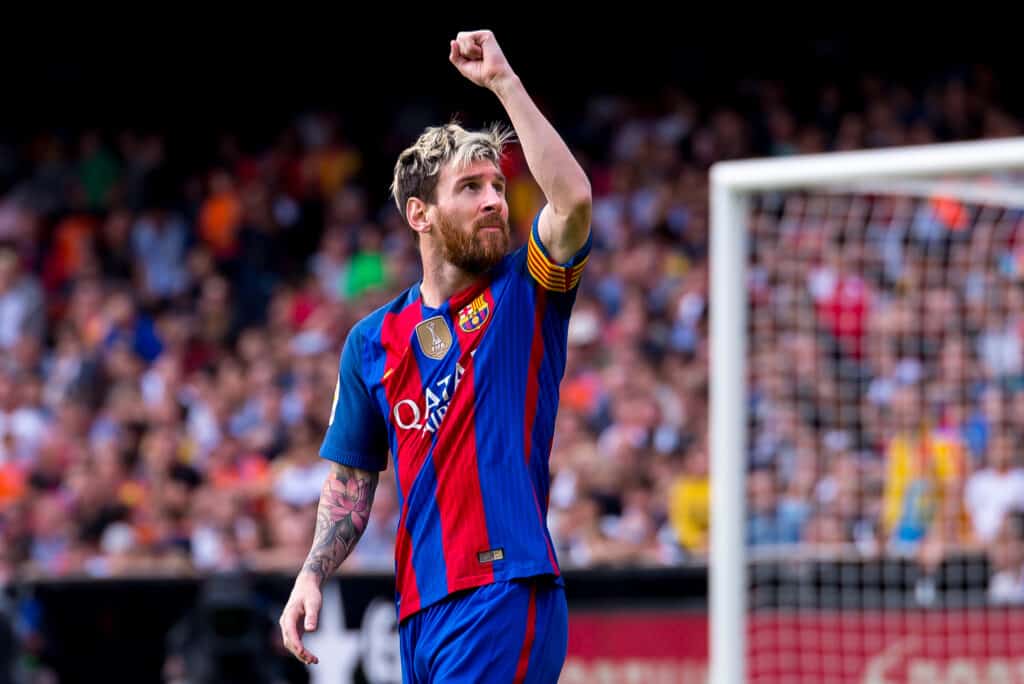 Many erroneous reports claim that Leo lived in Bangladesh as a child and attended a school named Narayanganji, but this is totally false. Let's take a look at Lionel Messi's real early education, that of his children, and how he gives back to education today.
Lionel Messi's Early Education
Lionel's childhood was very different from the childhood of most people. His talent was recognized locally at the age of four and he joined the local football club Grandoli Club, which was coached by his father.
At the time, he was enrolled in Escuela Primaria Las Heras but by age eight he was invited to play for Newell's Old Boys in its lower youth division. Five hundred goals later came the diagnosis of a growth hormone deficiency.
Though the club vowed to contribute to Lionel's medical expenses, they reneged on their promise. As a result, Lionel sought out a club that would and this decision led him to Barcelona's youth academy.
Lionel's official online biography reads "As soon as I arrived in Barcelona, I started training. I didn't sleep at La Masia, but I went to Leon XIII (an elementary school) where all the kids from other cities were studying at. I spent every afternoon with those kids… They also knew what it was like to be far away from their families and friends."
At Leon XIII, Lionel learned French and Catalan and some sources say that he forgot to bring his books to class and would fall asleep during lessons. These same sources say that it's unknown whether Lionel ever passed an exam at all.
What School Do Lionel Messi's Children Go To?
Lionel may not have had much in terms of education, but he's making sure that the same cannot be said for his children.
In 2018, while he was on a break from playing for the Argentina international team, Lionel shared a snap of himself taking his sons to school.
While the exact school they go to has not been revealed for their privacy, what is known is where they spend their Mondays and Wednesdays. On these days, Lionel's sons both attend Barcelona's early development football school for children.
This school, which is known as a gateway to La Masia de Can Planes, also calls out the names of the children of Luis Suarez and Gerard Pique during roll call.
Lionel Messi's Contributions to Education
It's no secret that professional footballers earn salaries that can be best described as jaw droppingly large. But what is a little less known is that a lot of these footballers donate large chunks of their salaries to charities and NGOs.
In 2007, Lionel established the Fundacion Leo Messi that provides vulnerable children around the world with access to education and healthcare. In 2010, Lionel became a brand ambassador for UNICEF.
And though he is one of the most prominent, Lionel is far from the only footballer that strives to make a difference in the lives of children.
Mario Balotelli's fans call him 'Super Mario' because he donates half of his salary to different charities each month. Gareth Barry donated his Spanish villa to underprivileged children battling illnesses.
Mesut Ozil donated his entire World Cup salary to fund the surgeries of 23 children in Brazil. Christiano Ronaldo is the face of Save the Children, UNICEF, and World Vision.
Like Lionel, many footballers don't just donate to charity but establish their own. Neymar established the Instituto Neymar Jr., Craig Bellamy started the Craig Bellamy Foundation, and David Beckham founded the Victoria and David Beckham Charitable Trust.