The myth of the billionaire dropout is one that everyone dreams of, not even finishing your degree and then making bank on your own company instead. Could Mark Zuckerberg be one of those people?
Mark Zuckerberg did not graduate college when he was supposed to. He instead officially dropped out in 2005 to focus on the development of Facebook. This was the right move for him considering he is now one of the richest men in the world. In 2017, he received an honorary degree from Harvard University, twelve years after dropping out.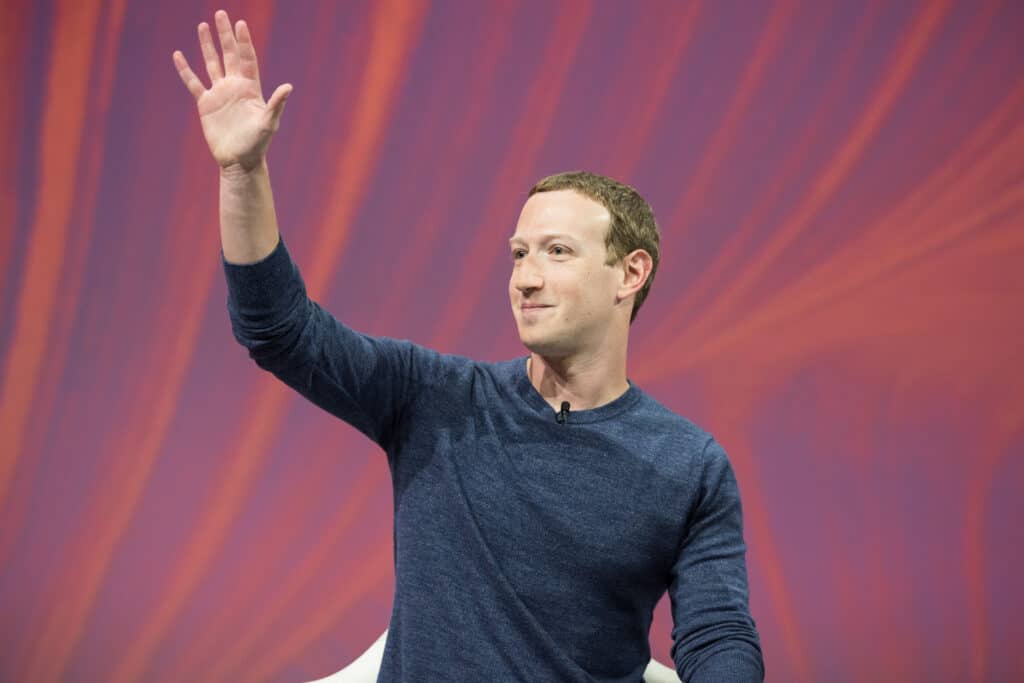 You can read more below about why Mark Zuckerberg dropped out, his honorary degree, and other billionaires who are college dropouts.
Why Mark Zuckerberg Dropped Out of College?
Maybe you've seen the 2010 film The Social Network that revolved around Zuckerberg's development of Facebook while he was still at Harvard University. Like many things that come out of the entertainment industry, it didn't exactly get everything right.
The movie was essentially a complete dramatization of what Zuckerberg and his cohorts did during their time building Facebook. In his sophomore year, Zuckerberg and his friends originally created a site named Facemash where students could compare and rate other students' "hotness."
The site went viral over the weekend before the term viral was even a thing and Harvard shut it down. It was not long after that the group conceived the idea of Facebook.
Although there has been a lot of dispute over who actually conceived the idea of Facebook since the Winklevoss twins had engaged Zuckerberg to create code for a similar website. They sued him and settled for $65 million in damages due to his breach of contract.
That of course isn't why Zuckerberg dropped out of college though. It was in February of 2004 that Zuckerberg launched Facebook along with his college roommates Eduardo Saverin, Andrew McCollum, Dustin Moskovitz, and Chris Hughes.
In June of 2004, after the completion of their sophomore year at Harvard, Moskovitz, Hughes, and Zuckerberg moved the headquarters of Facebook to Palo Alto, California. The three took the following year off from college to focus on building the website.
While Moskovitz and Hughes both eventually returned to Harvard to complete their degrees, the website was doing so well that Zuckerberg opted to stay in California. In 2008 at the age of 23, Mark Zuckerberg became the world's youngest self-made billionaire.
Mark Zuckerberg's Honorary Degree
While he never graduated from Harvard, Mark Zuckerberg does now have an honorary degree from the institution. In 2017 he gave the commencement speech to Harvard graduates and also received an honorary degree.
You can watch Mark Zuckerberg's full 2017 commencement speech at Harvard University in the below video.
In the speech, Zuckerberg congratulates the graduating class for accomplishing something he never did, which was graduating from Harvard. He then goes on to recall receiving his admissions letter to Harvard and how his dad videotaped the whole thing.
Although he dropped out of college, it is very clear that Mark Zuckerberg looks back at his time spent at Harvard very fondly. Even recalling how his friends threw him a going-away party when they all thought he was going to be kicked out of University.
It was at that party that he met his future wife, Priscilla Chan. And as it turns out, he didn't end up being kicked out of Harvard.
Other Billionaire Dropouts
Mark Zuckerberg isn't alone when it comes to being a billionaire college dropout. In fact, one of the most famous billionaire dropouts would have to be Bill Gates who also happens to be a Harvard dropout.
Steve Jobs, the creator and founder of Apple, dropped out of Reed College after only one semester. Another tech dropout is Micheal Dell, the founder of Dell, who dropped out of the University of Texas at Austin.
Another drop out of the University of Texas at Austin is the co-founder of DreamWorks Productions, David Geffen. Geffen has been dubbed the richest man in Hollywood.
In areas that aren't tech, the fashion designer, Ralph Lauren, dropped out of Baruch College in New York City. In fact, there is a large number of billionaire CEOs who dropped out.
On top of the people listed above, the founders or co-founders of Whatsapp, Uber, Carnival Corp., Oracle, and Beanie Babies are all college dropouts. However, it is important to point out that, like Zuckerberg, most of these dropouts were already in the process of building their empires when they left college.