Mark Zuckerberg is an American internet entrepreneur and philanthropist who is known for co-founding Facebook Inc. from his Harvard dorm room. He has many different titles including the world's youngest self-made billionaire, one of the 100 most influential people in the world, one of the most powerful people in the world, and high school whizz kid.
Mark Zuckerberg is one of the few celebrities — and people in general — to have scored 1600 on the SATs. His perfect SAT score saw him attending Harvard University, where he would go on to create a little social media site known as Facebook.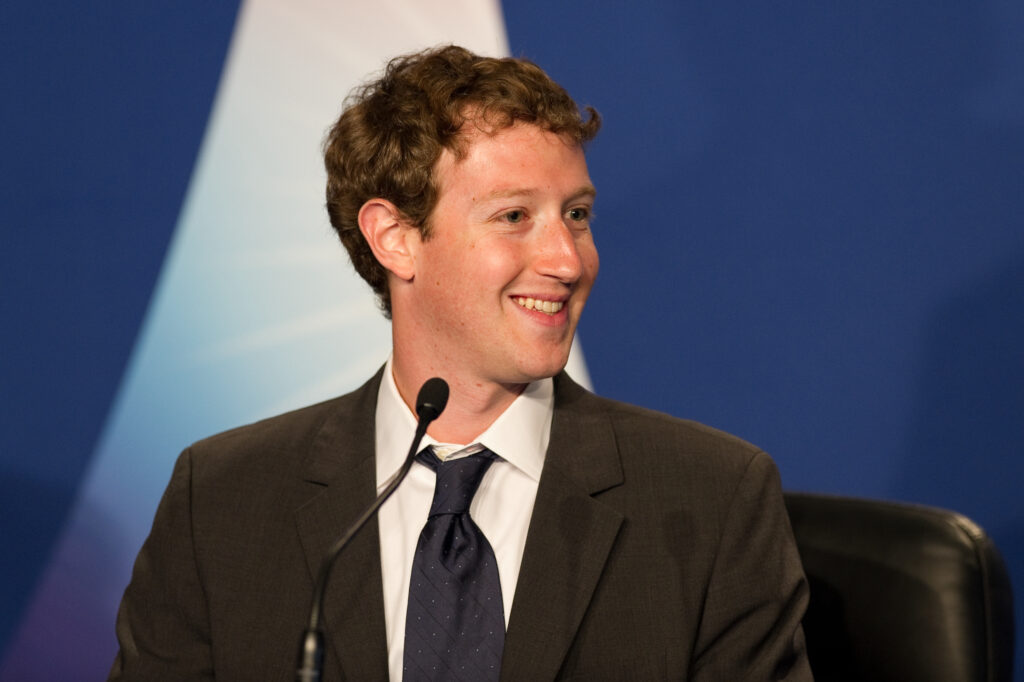 Are you eager to learn more about the education that made one of the world's most innovative thinkers the man he is today? Then be sure to keep reading as this article will fill you in on everything you need to know about the education of Mark Zuckerberg — from his SAT score to how he gives back to education now that he's rich and famous, and everything in between.
Mark Zuckerberg's Education
Mark Elliot Zuckerberg was born on 14 Mat 1984 in a city called White Plains to parents Karen and Edward Zuckerberg. When he was still very young, Mark, his three sisters, and his parents relocated to a nearby village named Dobbs Ferry, which is also in New York.
He attended a Dobbs Ferry-based elementary school and went on to attend Ardsley High School for his freshman and sophomore years. While at Ardsley High School he had a private tutor named David Newman who taught him the ins and outs of software development and would go on to describe Mark as "a prodigy".
After two years, Mark transferred to the Phillips Exeter Academy, which is a private co-ed boarding school in New Hampshire. It's not known why Mark transferred in his junior year of high school, but he excelled at the school.
While a student at Phillips Exeter Academy, Mark attended the Johns Hopkins Center for Talented Youth Summer Camp, received numerous awards for his scholastic achievements in mathematics, classical studies, physics, and astronomy. He was also the captain of the school's fencing team and by the time he graduated he could read and write fluent Hebrew, Latin, French, and ancient Greek.
Mark effortlessly got into Harvard University and it was in his dormitory room here that he created Facebook, then known as TheFaceBook. Though he dropped out of the prestigious university in his sophomore year, the school would go on to award Mark with an Honorary Doctor of Laws Degree in 2017.
Mark Zuckerberg's SAT Score
Mark is incredibly intelligent and — given his impressive academic record — the fact that he received a perfect score of 1600 out of 1600 on his SAT does not come as a surprise to many. Only 1% of all students who take the SAT achieve a perfect score, which places Mark in the 1% in more ways than one.
When speaking of his time in college, Mark said "When I was in college I did a lot of stupid things and I don't want to make an excuse for that. Some of the things that people accuse me of are true, some of them aren't. There are pranks, IMs."
Though Mark only attended college from the year 2002 to the year 2004, his time there formed the basis for his life — and his status of one of only five centibillionaires to ever walk this earth.
Mark Zuckerberg on Education
Becoming a father made Mark even more determined to better education, and he has big plans for the sector. He told CNN Money "We care deeply about doing everything we can so all children — not just ours — can grow up and achieve their full potential."
Together with his wife Priscilla Chan, Mark established an education not-for-profit company called Startup:Education in September of 2010 and launched their organization with a bang by donating $100 million to Newmark schools. Through the organization, the pair aims to "create educational tools and experiences that effectively meet the holistic needs of every child."
Mark also supports the Education Super Highway program which aims to provide a stable internet connection in each and every classroom in the United States. Priscilla is opening a school called The Primary School which will see low-income students through kindergarten through to the twelfth grade.
The charitable couple also focuses their philanthropic efforts on healthcare as they believe "Health and education are closely connected. When children aren't healthy, they can't learn as easily."