Playwright, novelist, and poet Oscar Wilde was an incredibly socially progressive thinker for his time. He contributed to the way we view art, gender, and sexual identity. One question remains, did Oscar Wilde have children?
With his wife Constance, Oscar Wilde had two sons, Cyril and Vyvyan, a year apart. Constance and Oscar had their first child Cyril a year after their marriage in 1884. Continue reading to find out more about Wilde's sons and the tragic death of Cyril during WWI.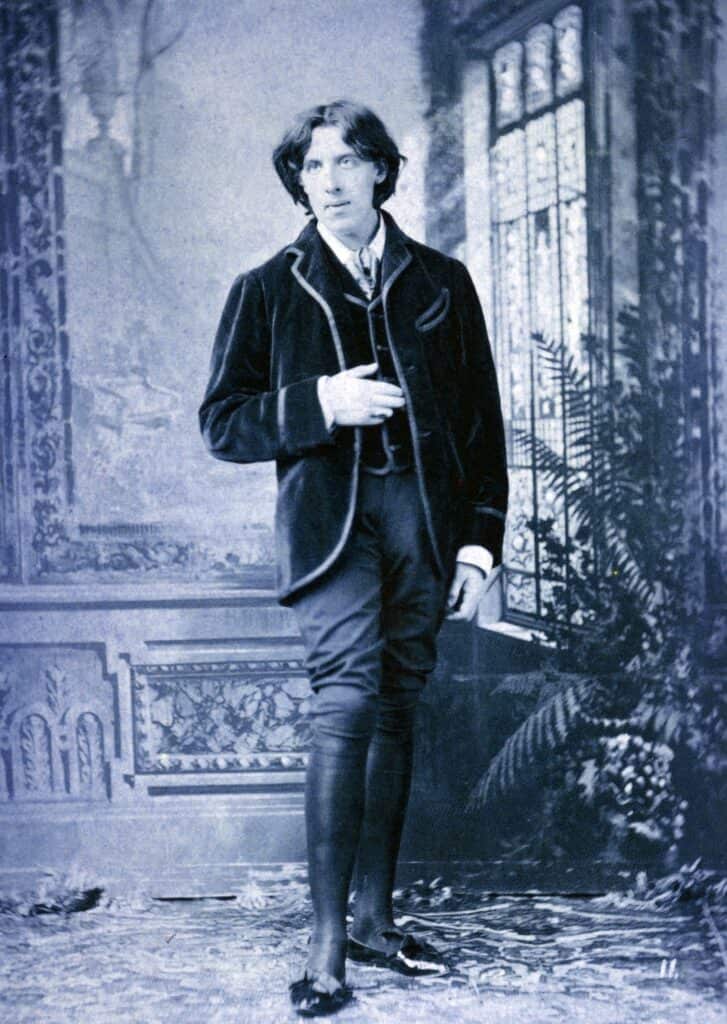 Cyril and Vyvyan Wilde
Cyril Wilde, later Cyril Holland was Oscar Wilde's first son. After Oscar Wilde's marriage to Constance in 1884, Constance gave birth to Cyril on the 5th of June, 1885. A year later, Constance gave birth to her second son Vyvyan Wilde, later Vyvyan Holland on the 3rd of November, 1886.
According to Vyvyan's autobiographical account later on in life, titled 'Son of Oscar Wilde (1954)' the boys had a relatively happy childhood. Vyvyan remembered his father Oscar Wilde being a loving father.
As Oscar Wilde famously said, "the best way to make children good is to make them happy".
Despite Vyvyan recalling a happy childhood with parents Oscar and Constance Wilde, both Vyvyan and Cyril were separated from their father after his imprisonment for gross indecency in 1895.
Oscar Wilde was arrested and imprisoned for 'gross indecency', an 18th-century label for being caught or exposed for having sexual relations with the same sex. This was during a period when it was illegal for being found to be homosexual.
Wilde was sentenced two years in prison and underwent hard labor during this period. He was released two years later, but by this time it was too late.
During and after Wilde's imprisonment, his wife Constance decided to leave England with her sons to get away from public ridicule and shame for her husband's 'offenses'. She emigrated to Switzerland with her sons to start a new life.
Constance changed her surname to Holland in order to make a fresh start and avoid being recognized for her association with her husband's crimes.
Although Wilde and Constance never got divorced, Cyril and Vyvyan would never see their father again. They started a new life in Switzerland with their mother, now Constance Holland.
Cyril and Vyvyan's lives after their father's imprisonment
After Constance moved her sons to Switzerland, she placed them in a boarding school in Germany. Vyvyan did not enjoy his time at boarding school, his mother moved him to Monaco to a Jesuit school. He would later attend a public school named Stonyhurtst College in England.
Later in life, in 1905, Vyvyan would study law at Cambridge University. He postponed his studies to assist with the transference of his father's remains, but continued studying a few years later.
Vyvyan became a barrister, like his mother's father, in England in 1912. It would be only two years later that Vyvyan became a Second Lieutenant in the Interpreter Corps. His job was to translate documents and communication between England's allies during WWI.
Vyvyan was awarded an Order of the British Empire, which is one of the most well-respected chivalry awards.
Cyril remained in Germany whilst his brother moved to Monaco. Cyril later attended Radley College in Berkshire, South East England. He would subsequently attend the Royal Military Academy, in South-East London.
Cyril became 2nd Lieutenant in the Royal Field Artillery in 1905. He served in India from 1911 for three years, until being promoted to Captain in 1914.
Captain Holland fought in the Battle of Festubert in France during WW1. He was shot and killed by a German sniper attack at the Battle of Festubert. He was twenty-nine years old.
Despite his brother's short life, Vyvyan lived to the age of 80. After his first wife, Violet Mary Craigie died from a house fire in 1918, Cyril remarried 25 years later to Australian-born Dorothy Besant.
The couple had a son, Merlin in 1945 and moved to Melbourne, Australia a few years later. Vyvyan would spend his last years in England, and wrote his autobiography 'Son of Oscar Wilde'.
This memoir captures Vyvyan's experiences of being a son of Oscar Wilde, giving readers an insight into the life of his father's exhilarating, idiosyncratic, and rather troublesome life. Vyvyan's book tells readers the unjust and cruel society members of the LGBTQ community would have experienced in the late 20th century.
Oscar Wilde's stories and allegories lived through his sons Vyvyan and Cybil. So yes, Oscar Wilde did have children.