While military service is not a requirement to become president of the United States, the nation has had some former leaders who did serve in the military. Does Richard Nixon fall under that category?
Richard Nixon served in the military before ascending to the presidency. He joined the U.S. Navy when he was 29.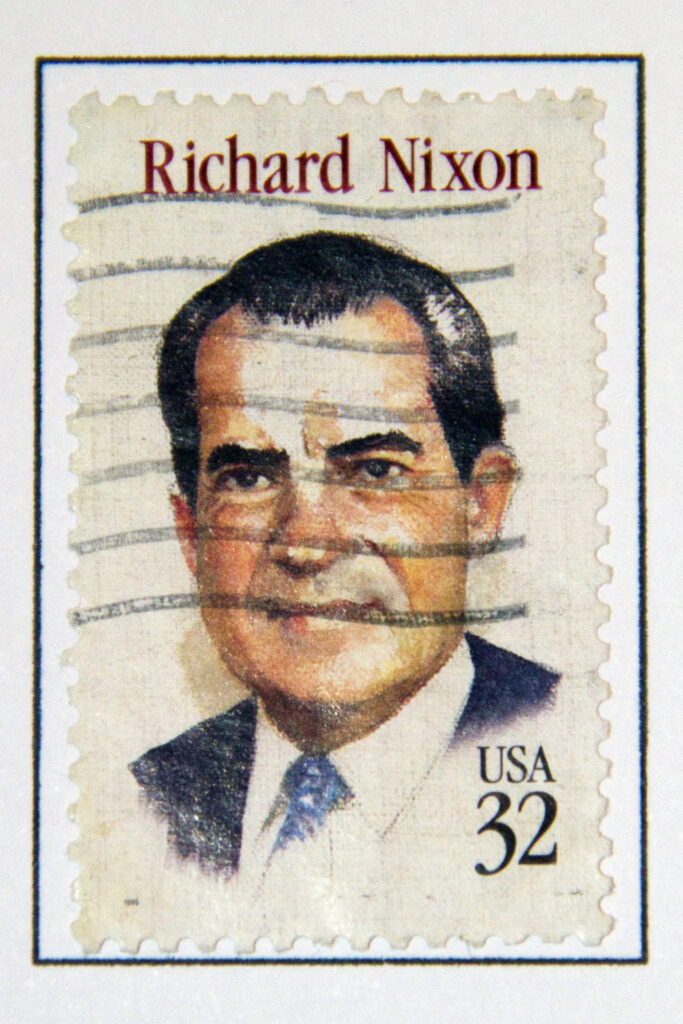 Let's find out more about the former president's time in the military and where he served.
What was Richard Nixon's position in the military?
Richard Nixon was born in California, where he also attended high school. He finished his BA in History with flying colors at Whittier College.
In 1937, he completed his law degree at Duke University. After his graduation, he started working as an attorney for the Office of Emergency Management in Washington D.C.
In his 5th year as a practicing attorney, he got an invitation to serve in the U.S. Naval Reserve as a lieutenant junior grade on June 15, 1942.
After his aviation training at Rhode Island, he was transferred to Iowa where he served as an aide to the executive officer. Richard Nixon was a high achiever and didn't hesitate in showing it in the Navy.
After serving in the Navy for a year, he volunteered to serve on sea duty. He was appointed as the Officer in charge of the South Pacific Combat Air Transport Command.
Nixon was first appointed to Guadalcanal in Solomons before ending up at Green Island.
By the end of 1943, Richard Nixon was promoted to lieutenant.
What awards did Richard Nixon win when he served in the military?
Richard Nixon was released from active duty in 1946. But before leaving, he received awards and recognitions because of his good work.
He got a Letter of Commendation, an American Campaign Medal, and a World War II Victory Medal.
When you think that you have seen it all and there's nothing more to be won, you'll find out that the recognitions are just the tip of the iceberg.
Richard Nixon was entitled to two engagement stars on the Asiatic-Pacific Campaign Medal for supporting air action in the Treasury- Bougainville operations which he participated in from October to December 1943.
He also has the same recognition for his involvement in the consolidation of the northern Solomons from December 1943 to July 1944.
Nixon eventually retired from the Naval Reserve on June 1st, 1966.
Was Richard Nixon a naval officer?
Richard Nixon started his active military service in the Naval Reserve. Before his retirement, he reached the lieutenant level and was awarded many recognitions for his remarkable work.
As a naval officer, he was involved in World War II. He was released from active duty in 1944 and retired by 1966.
What war did Richard Nixon lead in the military?
Richard Nixon actively served in the military, especially during the Second World War. He served as a Navy lieutenant commander in the Pacific.
Richard Nixon didn't lead any war as a soldier because he was never in that kind of position of command. But when he served as the 37th president of the United States, he ended a lot of hostilities.
Around the time that he became president, the United States was divided. When he stepped into office, his aim was peace and that was exactly what he achieved.
Richard Nixon ended the incessant war between the US and Vietnam. Then he reached amiability with the USSR and China.
Richard Nixon didn't lead any wars during his lifetime. But, he was able to end some, making him one of America's greatest presidents.
Which presidents didn't serve in the military?
Military service is compulsory in the United States and is also a constitutional right. But, it is not a requirement to serve as president of the USA.
Here's a list of some popular US presidents who didn't serve in the military.
Franklin D. Roosevelt
President Franklin didn't serve in the military because when he wanted to serve as a naval officer, he was told to work as an assistant secretary instead. But he had a commitment to the navy and has over 100 books on the Navy Reserve.
Calvin Coolidge
Calvin Coolidge served as a lawyer, governor, and president. But he never did any form of active military service.
Bill Clinton
Bill Clinton served as president of the United States from 1993 to 2001. He never did any military service and even avoided the Vietnam-era draft.
Barack Obama, Donald Trump, and Joe Biden are also on this list.