Richard Nixon was the 37th president of the United States who served from 1969 to 1974. Many people are fascinated by his Quaker upbringing and life as a small-town boy in Southern California, where he attended school and got his first taste of leadership.
Richard Nixon spent one year at Fullerton High School before moving to and graduating from Whittier High School. The 37th president of the United States was both athletically and academically-inclined and heavily focused on his education, as a result, he thrived throughout his school-going years.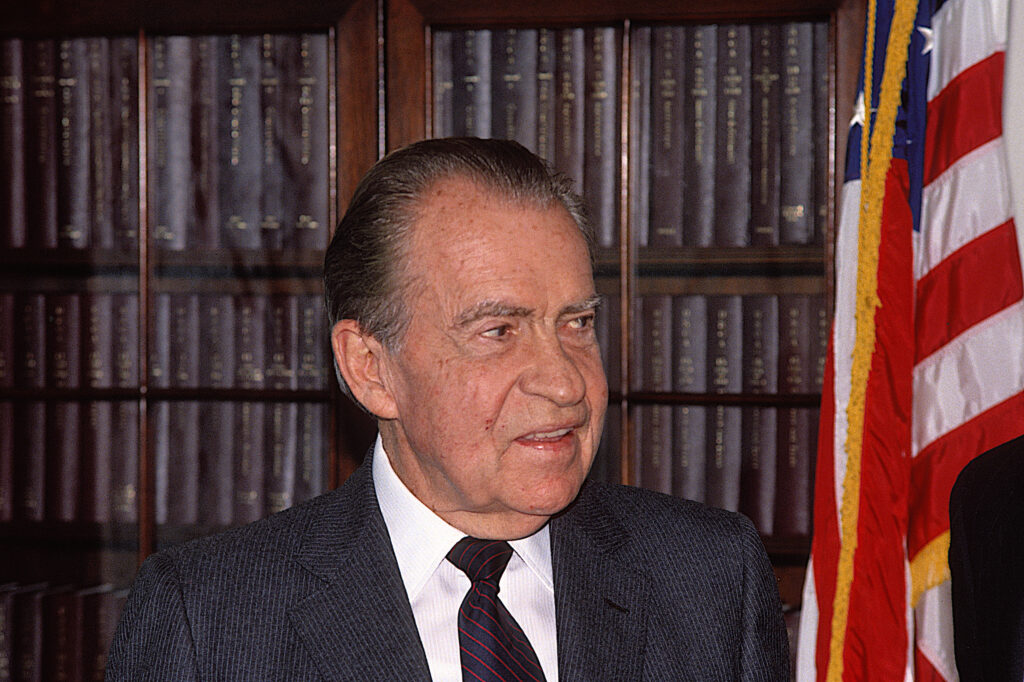 If you want to know more about Richard Nixon's early life and upbringing, what his life was like in high school, and how he has contributed to education, you've come to the right place. This article will be discussing all of this and more, so keep reading.
Richard Nixon's Early Life
On 9 January 1913, Richard Milhous Nixon was born to Hannah Milhous-Nixon and Francis A. Nixon in Yorba Linda, California. The house in which Richard was born was built by his father who was a service station owner, lemon farm owner, and grocer.
Richard was one of five sons and he was raised alongside brothers named Harold, Donald, Arthur, and Edward. Growing up, his family was deeply religious and were believers of the Quaker faith so their household was void of dancing, alcohol, and swearing.
They lived a simple life and when describing his boyhood Richard said "We were poor, but the glory of it was we didn't know." The Nixon family relocated from Yorba Linda to Whittier in 1922 and his father opened up a grocery store as well as a gas station.
Sadly, one of Richard's brothers, Arthur, passed away just three years later at the age of seven and another one of his brothers, Harold, became seriously ill with tuberculosis and his mother became the primary caregiver. Whether this was a contributing factor or not, Richard threw himself wholeheartedly into his schooling.
Richard Nixon's Education
Richard went to East Whittier Elementary School and it was there, while serving as the president of the eighth-grade class, that he got his first taste of leadership. For high school, he attended Fullerton High School but only remained there for one year before transferring to Whittier High School.
It is not known exactly why Richard made the move from Fullerton High School to Whittier High School, but he thrived at the school and graduated third in his class. Richard ran for student body president but lost out to a more popular student and was instead awarded the position of General Manager.
During his time in high school, Richard received many awards including the Harvard Club California award. This award earned him a partial scholarship to Harvard University but he was unable to accept the offer due to his family's limited finances and the declining health of his brother.
Instead, Richard headed to the local Whittier College. Here he formed his own social club called the Orthogonian Society, was elected student body president, became a formidable debater, participated in drama productions, and played basketball.
Richard attended Whittier College and graduated summa cum laude with a Bachelor of Arts degree in History. He then accepted a scholarship — a full one this time — to Duke University School of Law where he became Elected President of the Duke Bar Association, was inducted into the exclusive Order of the Coif, and finally graduated third in his class.
Richard Nixon's Contributions to Education
Seeing that Richard was heavily focused on education throughout his formative years, it should come as no surprise that he was relatively focused on it throughout his career. His first contribution to education was in his role as a committee member on the Education and Labour Committee in 1947 while serving as California Congressman.
During his presidential term, he established the National Institute of Education and Experimental Schools Program, with the aim of boosting research and innovation in the educational sector. Richard was described by the acting US Commissioner of Education, Terrel H. Bell, as "a pro-education President".
Richard was also a key player in the desegregation of US public schools and, in an attempt to ban sexual discrimination on campus, he signed the Higher Education Amendments of 1972. Though he was arguably not the most efficient president the United States has seen, education is one area in which he tried his best.