Serena Williams is one of the best tennis players in the world. Famous for the "Serena Slam," and dominating the tennis courts since she was a child, Williams has won 23 Grand Slam singles titles and amassed a veritable fortune, which might leave many wondering if the busy athlete ever had time in her schedule to go to college.
Serena Williams did go to college. The tennis titan attended fashion school at The Art Institute of Fort Lauderdale from 2000-2003, while still maintaining time on the courts.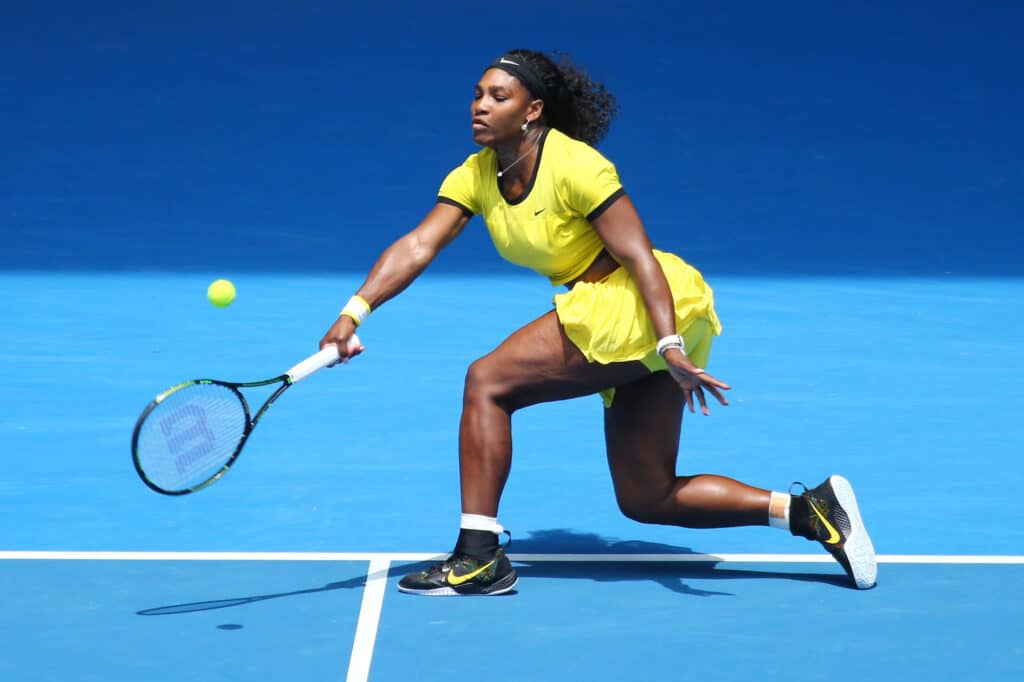 Read more below about Serena Williams' rise to fame, her passion for fashion, and how fashion school helped launch her own fashion line.
Tennis Titan to Fashion Fiend
Serena Williams has spent most of her life on the tennis courts. Williams started training when she was 3-years old and was playing professionally by the time she was in her mid-teens, with the family moving around the country and finally settling in Florida, where Serena trained with legendary tennis coach, Rick Macci.
Williams won the U.S. Open at the age of 17 in 1999, solidifying her status as a major tennis star. However, tennis was not Serena's only passion; Williams had always been interested in fashion, and in a move that was criticized by many in the tennis community, Williams began an abbreviated schedule on the tennis courts in order to attend fashion school.
During an interview with the editor-in-chief of Vogue, Anna Wintour, Williams spoke about her time in fashion school, saying:
"I have been doing fashion since 2000. I went to fashion school, I like to say, between winning Wimbledon and [the] US Open."  She followed up on the comment by confirming how difficult it was to be a full-time fashion student and a professional tennis player at the same time, saying, "Everything you do will take a lot of work and dedication. And I know that sounds classic and redundant, but it's true and I can't stress that enough."
Back on the Court and A Family Affair
While at The Art Institute of Fort Lauderdale, Williams excelled at patternmaking, noting that she loved the technical aspects of the skill and had always enjoyed mathematics. After graduating from fashion school, Serena launched a line of evening wear, but it was a fashion fail and the line quickly fizzled out.
At the time, tennis ultimately took precedence, and Serena returned to her career on the courts, racking up dozens of titles and a veritable fortune, not to mention starting a family with Reddit co-founder, Alexis Ohanian. The couple got married and welcomed a baby in 2017.
A Fashionable Future
However, despite becoming one of the greatest athletes of all time, Williams' love for fashion never died. Over the course of her career, Williams had collaborated on collections with Nike and HSN, but she decided to launch her own eponymously named clothing line, Serena, which debuted in 2018.
Speaking of her new venture to Elle, Serena described her clothing line, expressing it was for women who are confident and choose to believe in themselves. Williams officially announced her line by taking to Instagram, captioning the post:
"They say life is about timing. I learned this lesson at age 18, when I chose to play a light tennis schedule because I wanted to go to fashion school. Some criticized my decision, but I knew I had two loves–tennis and fashion–and had to find a way to make them coexist. After 15 years of false starts, and people in fashion telling me "no," it only drove me to work harder. As a result, I discovered what it meant to invest in myself, and I allowed that belief in myself to drive me to reach my dream. Today, I am proud to launch @serena , my own online shop. Never stop believing in yourself, you're worth it."
Though Serena Williams might have made her fortune from tennis, it's clear that she's equally excited about fashion. Williams has discussed how she won't be playing tennis forever, so it's great that she has another business lined up once she retires from being a professional athlete.