Shaun White is a legendary professional snowboarder and skateboarder that has broken records and received a trio of Olympic gold medals. The story of how he was mentored by Tony Hawk at age nine and went pro by the time he was 13 is inspiring to all boarders, but given his early success, many wonder what happened with his schooling.
Shaun White did not go to college, simply because he was far too busy being a professional snowboarder. Nobody knows how he managed to do it, considering the fact that he has been competitively snowboarding for most of his life, but he attended and graduated from California's Carlsbad High School.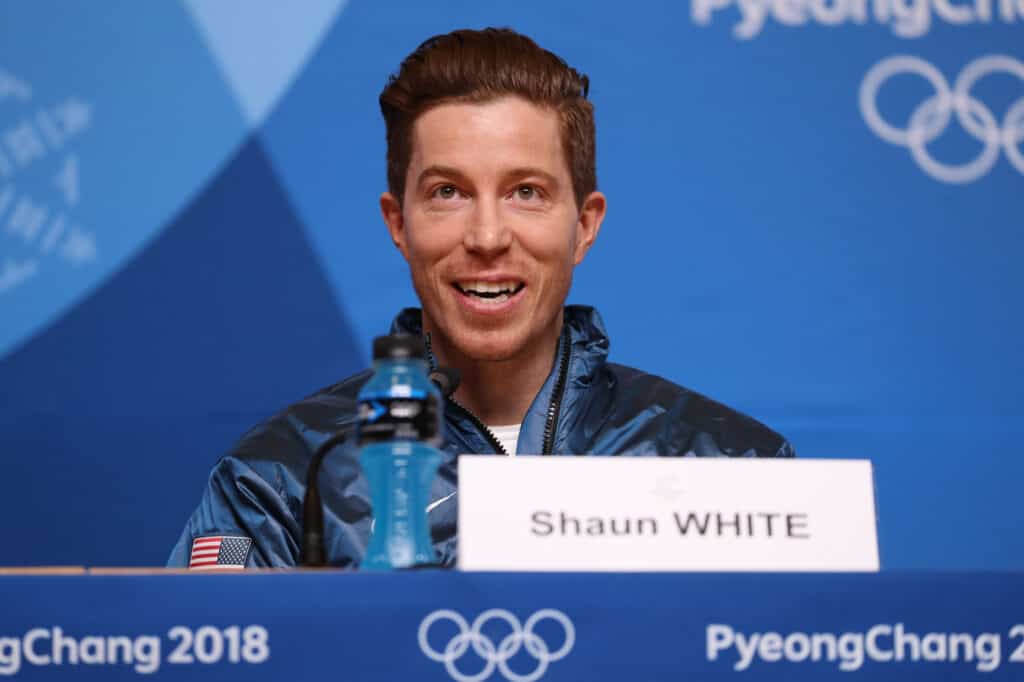 The Flying Tomato has proven himself time and time again and while his fans know all about his athletic achievements, little is known about his educational achievements. Let's find out all about Shaun White and his early days, his school-going days, and the early days of his incredible career.
Shaun White's Childhood
On 3 September 1986, Shaun was born in San Diego, California, to parents Cathy and Roger White. Sadly, Shaun was not a bouncing baby boy as he was born with a heart defect called Tetralogy of Fallot which needed two open-heart surgeries to correct.
The surgeries were successful and Shaun grew up with his older brother Jesse and older sister Kari like any other child. He started snowboarding at the age of six "in an attempt to emulate Jesse" and his parents noticed straight away that he had a natural ability.
The family began traveling to the San Bernardino Mountains every weekend. Because the trip was three hours each way and funds were tight as his mother was a waitress and his father worked for the local water department, they purchased a second-hand van which they nicknamed "Big Mo" and camped at the base of the mountains.
By the next year, Shaun was participating in and winning competitions and it wasn't long before his skills were noticed by people other than his family. He was sponsored that same year.
Shaun White's Education
To say that Shaun had an unconventional childhood would be a huge understatement. While most children his age were learning how to count to 100, Shaun was putting in the groundwork to develop the Double McTwist 1260, which would end up becoming his signature trick.
From 2001 to 2002, Shaun briefly attended Torrey Pines High School in San Diego before moving to Carlsbad High School which he graduated from. Despite his extroverted persona on the slopes, Shaun was shy during his school years.
It seems as though Shaun didn't have it easy in school as he admitted to The Sydney Morning Herald "I started to travel the world at a young age and was sponsored from the age of seven. That's when you realise how harsh kids can be. At school everyone assumed I was a jerk, or up myself, but I was just shy."
As it turns out, Carlsbad High School has a reputation for churning out incredible athletes including the likes of Taylor Knox, Glen Kozlowski, Sean Canfield, Troy Glaus, Brandon Chillar, and Jonathan Compas. And Shaun isn't the only Olympic-worthy athlete that graduated from Carlsbad as Olympic gold medal swimmer Staciana Stitts and Olympic beach volleyball player Lauren Fendrick both attended the school.
Other notable alumni of Carlsbad High School include Switchfoot drummer Chad Butler, commentator Sal Masekela, and Academy Award-winning art and film director Robert Stromberg.
While there is no record of Shaun ever attending college, recently there has been speculation as to whether the snowboarding star has decided to give further education a shot with many believing he now attends the California State University of San Marcos.
Shaun White's Early Career
Shaun had a few years of experience on the slopes behind his name, was sponsored, and had participated in championships at both a local and national level when he caught the eye of Tony Hawks while at a local San Diego skatepark. Tony befriended nine-year-old Shaun and began mentoring him.
Under Tony's mentorship, Shaun's natural abilities were elevated and he became one of the most marketable athletes on the slopes. Shaun's incredible skill, inspiring story, youthful energy, and captivating personality helped transform the image of snowboarding from a daredevil sport to a serious one worth paying attention to.