Steve Irwin was an Australian wildlife expert, environmentalist, conservationist, zookeeper, and television personality who educated children and adults around the world in all things nature. He was an educator of the masses, but was he educated himself?
Steve Irwin did not go to college and holds no degree. Instead, after graduating from Caloundra State High School, he began working in his family's 'Beerwah Reptile and Fauna Park' which he would later take over and rename 'Australia Zoo'.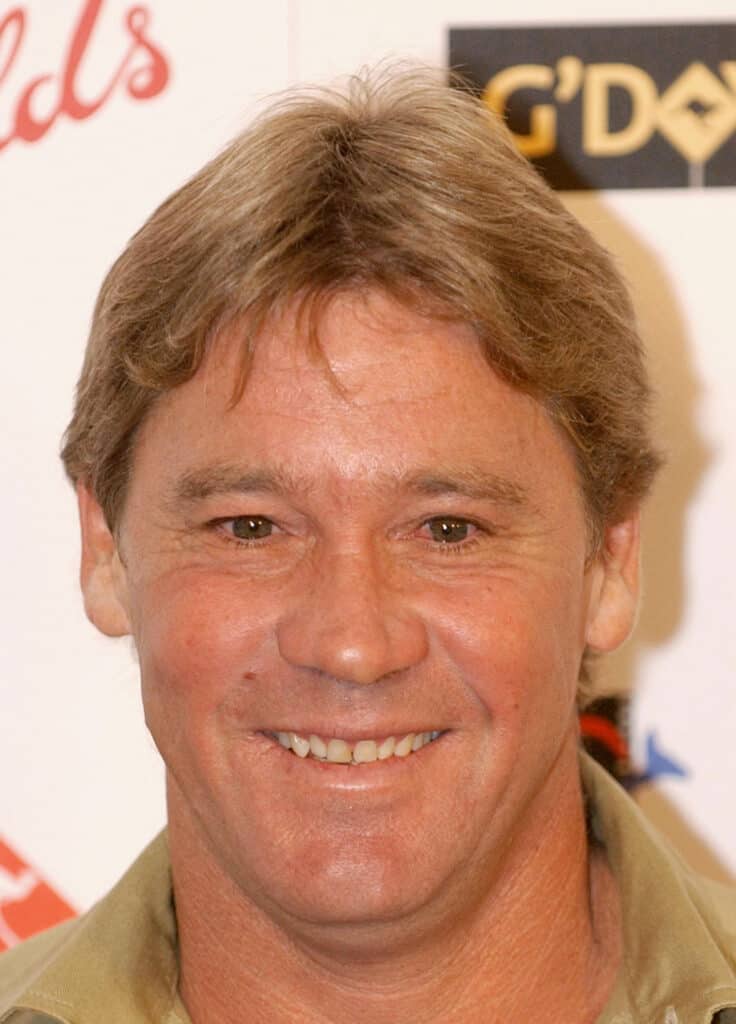 For many people, "The Crocodile Hunter" was their first and favorite teacher. Let's take a look at Steve's level of education, how he came to know so much about animals, and what his impact on education has been.
Steve Irwin's Education
On 22 February 1962, Lyn and Bob Irwin welcomed a bouncing baby boy into the world. They named their only son Stephen Robert Irwin.
Born in Upper Ferntree Gully, Steve spent his early childhood in Melbourne. Like many young children, Steve was fearless and at the age of four his father noticed his "innate affinity with wild animals".
Steve was an adventurous child and loved exploring his surroundings. At the age of six, Steve caught his first venomous snake.
He lived in the Essendon area and attended Essendon Primary School. According to Steve's official biography, he often arrived at school late because on the drive to school he would convince his mother to pull over so he could rescue injured animals on the road.
In 1970, when Steve was eight years old, the family moved to Queensland. He wrapped up his primary schooling at Landsborough State School and went to Caloundra State High School — which is as far as his education goes.
How Did Steve Irwin Become an Animal Expert?
When the Irwin family moved to Queensland his parents established the 'Beerwah Reptile and Fauna Park'. Bob was a wildlife expert with a keen interest in herpetology and Lyn was a wildlife rehabilitator, so the move was a natural one.
Steve would help out around the park by assisting with daily animal feeds, caring for the park's residents, and maintaining the grounds.
By the age of nine, Steve began handling the crocodiles and had his first croc wrestle under his belt before his tenth birthday. His father, who had been educating him on animals for all of his life, supervised.
While still a high school student, Steve joined the Queensland East Crocodile Management Program as a volunteer and helped catch more than 100 crocodiles. By the time he graduated from high school in 1979, Steve was referred to as "Australia's top croc catcher".
In between volunteering and acting as a consultant for television commercials Steve spent more time working in the family's park and by 1991 he took over its operation.
He renamed the park 'Australia Zoo' and spent years turning it into a major tourist attraction, hosting educational demonstrations daily.
Steve is the perfect example of experience turning into education, proving that you don't need to be a degree-holder to achieve astounding success in your career.
Steve Irwin's Impact on Education
Even though Steve tragically passed away in 2006, he remains the face of wildlife education. At its peak, 'The Crocodile Hunter' was watched by more than 500 million people in 136 countries.
Though the show had its last season in 2004, its reruns are still broadcast on Animal Planet today and has a healthy viewership. Even in death, Steve's boundless enthusiasm for animals, his fearless approach to rescuing them, and his passion for conservation are inspiring kids all around the world.
According to Britannica, Steve was quoted saying "I believe that education is all about being excited about something."
Steve told Scientific American, "I've probably saved thousands of peoples' lives with my educational message on snake bits, how to get in around venomous anything. Yeah, I'm a thrill seeker, but crikey, education's the most important thing."
And Steve, perhaps without even meaning to, has had a tremendous impact on education. He has inspired many people to pursue careers in conservation and has been praised by experts.
The legendary Sir David Attenborough said of Steve's impact on his viewers, "He taught them how wonderful and exciting it was. He was a born communicator."
Steve's best friend and the director of Australia Zoo, Wes Mannion, told Variety, "He brought this excitement to wildlife. He had a viewership of over 500 people, including a lot of kids that would never be interested in wildlife or conservation. He changed a generation."