Steve Irwin was an international sensation who taught people about animals and wildlife through some very unordinary techniques. Some would say he was an expert in the field of wildlife.
Steve Irwin was not a scientist. While he was an expert in his field, he did not have any formal training or university education. Irwin was a zoologist, environmentalist, and naturalist. He was also a television personality and herpetologist (someone who studies reptiles and amphibians).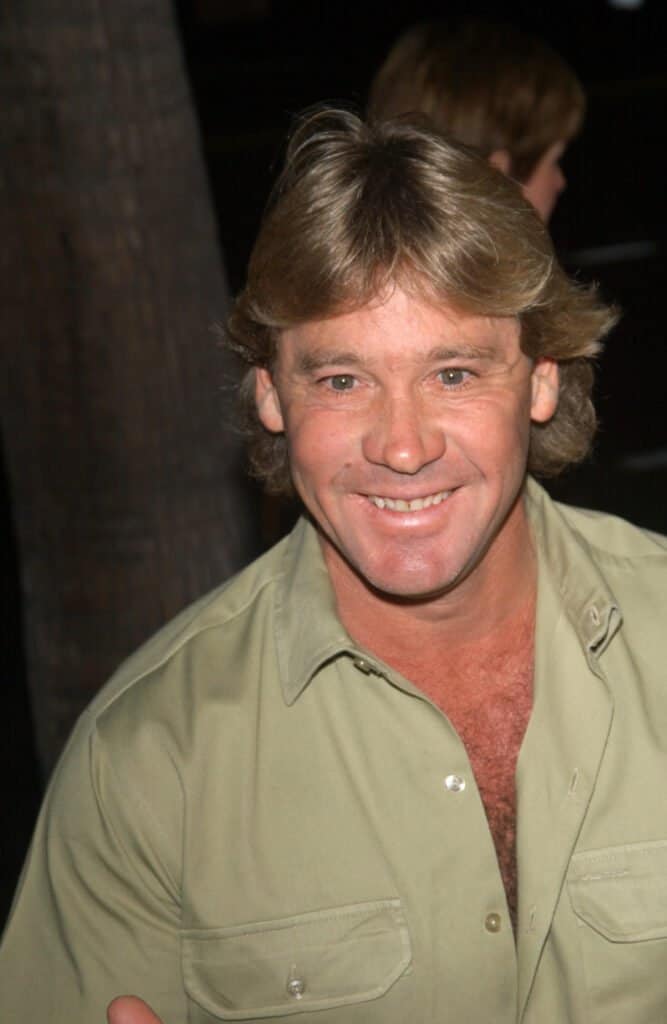 Scroll down to learn more about how Steve Irwin got into the world of zoology, his controversial technique for studying reptiles, and his lasting legacy.
Steve Irwin Enters into Zoology
Steve Irwin's parents were both heavily involved in the world of Australian wildlife. His father Bob Irwin was a wildlife expert who was interested in herpetology. Herpetology is the field of studying reptiles and amphibians. There isn't a better place in the world than Australia to study these species of animals.
His mother Lyn was a wildlife rehabilitator. When Steve was just eight years old, his parents moved the family to Beerwah, Queensland where they opened up their reptile park called the Beerwah Reptile and Fauna Park.
This is how Steve Irwin grew up in an environment that fostered his love of reptiles and crocodiles. When he was only six years old, his parents gifted him a 12-foot python and he wrestled his very first crocodile at age nine.
His love of wildlife only grew from there and he worked at his parent's reptile park until he started to travel around Queensland to catch problem crocodiles for the Queensland Government.
According to his zoo website, he "developed crocodile capture and management techniques that are now utilized with crocodilians around the world."
It was on October 4, 1991, that Steve took over managing the park for his parents. Only two days later, he met Terri Raines a visiting American tourist and it was love at first sight.
They were married on June 4, 1992. Unlike most people, Steve and Terri Irwin's honeymoon was not a relaxing vacation in the sun on a beach in the sand and swimming in the ocean. Instead, they hit the road to film a wildlife documentary about relocating a problem crocodile in far north Queensland.
This documentary ended up being the very first episode of Steve Irwin's famous television show The Crocodile Hunter. The show catapulted Irwin to fame around the world.
You can watch one of Steve Irwin's wildlife documentaries on saltwater crocodiles in the below video from Real Wild.
Irwin's Controversial Techniques
While many think Steve Irwin's techniques were somewhat inhumane, he did what he did to help save different wildlife in Australia. When he was working for the Queensland Government trapping crocodiles, his contract stipulated that he would catch the problem crocodiles for free as long as he was allowed to keep them for the reptile park.
Through this method, Irwin was able to save the lives of countless crocodiles and other wild animals in the country. If he didn't go about it this way, the government would have had the animals killed.
Steve Irwin also worked alongside his wife to buy up tons of land in Australia with the hopes of protecting it along with the animal's natural habitats. He lobbied against the illegal trade of ivory and exotic furs. Irwin also worked to stop the Australian government from culling the kangaroo population.
Despite all of the good he did to protect wildlife and preserve their habitats, this was often overshadowed by some of his methods for filming his show. He was known for getting aggressively close to animals with the cameras and going as far as picking some of them up.
He was also the subject of an investigation when his boat got too close to a group of penguins and whales in Antarctica. However, he was never fined for the incident.
However, the biggest controversy was when he went into one of the enclosures at his zoo to feed a 13-foot crocodile while carrying his six-month-old son. He was criticized for being reckless.
Unfortunately, his daringness around wild animals eventually led to his death in 2006 when he was pierced in the chest by a stingray barb several times. Even though he was not a scientist, he was a passionate conservationist who did his best to try to save animals that he cared about deeply.