EXO is a well-known K-Pop boy band based in Seoul, South Korea. The group features nine South Korean-Chinese members and has gained major popularity in the K-Pop world since its start in 2012. EXO has been featured in Forbes Magazine, and the group has won an impressive number of awards. The group has previously been given the name "The Kings of K-Pop".
Although TikTok has become a popular platform for celebrities all over the world, only Sehun from EXO had created his own account in April 2020. Unfortunately, it does not exist anymore and there was only one video ever posted. Under the handle "Imsehun", the star showed off his dance moves in the uploaded video with EXO member Chanyeol and Dynamic Duo's Gaeko.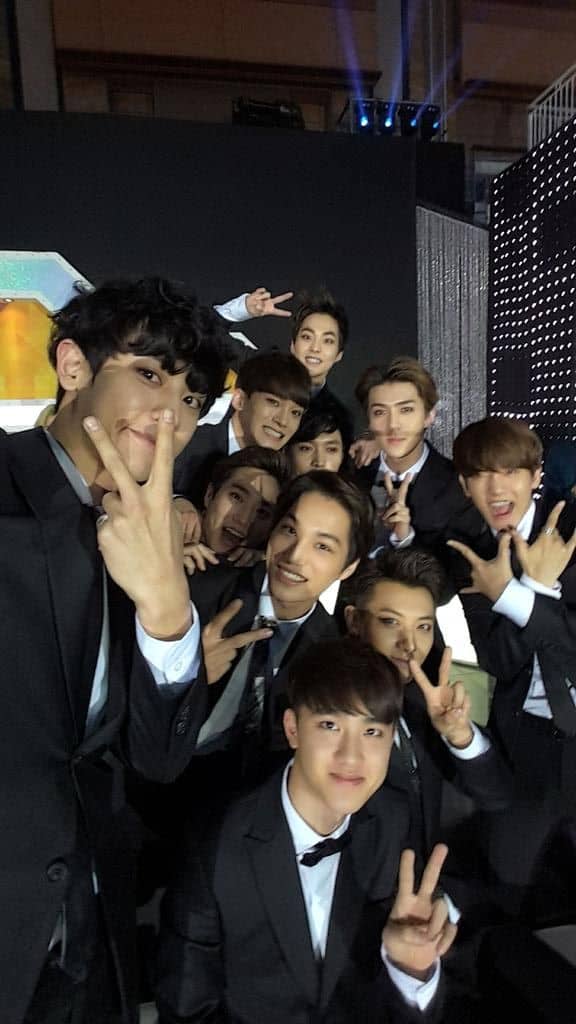 It really does seem like everyone is on TikTok these days and it may disappoint some fans that K-Pop's famous EXO members aren't on the widely used social platform.
On the bright side, EXO has a major fanbase on the app despite their not being an official EXO account.
With TikTok's algorithm and niche-based way of picking recommended videos, K-Pop fans are able to come across the group more often than not. With thousands of EXO fan accounts, not many fans are complaining about there not being an official account.
TikTok has taken the world by storm, with celebrities and artists from all over the world using the app to gain their audience's attention.
The app has expanded its users and social network, especially with the current world situation. However, does EXO need the extra platform since they have such a major following on Instagram?
EXO Members on Other Social Media Apps
With live performances and concerts put on hold, you would think that artists would jump on the idea of giving their audience performances whenever they can through the great world of technology. It may be a surprise that none of the K-Pop EXO stars have a TikTok account, but truth be told, it doesn't seem like they really need it.
The official EXO Instagram account can be found under the handle weareone.exo, and currently has over 8 million followers. That's a lot of followers for K-Pop being most popular in Korea, rather than in any of the European countries, the United States, or other entertainment-based places. This just shows that K-Pop is a major part of South Korean entertainment culture, and it's beating a lot of other artists that have fans all over the world.
The EXO members all have their own Instagram accounts as well, and they aren't doing too shabby in terms of followers either. BaekHyun, one of the popular EXO members, has a following of over 19 million people, and Sehun, the one who first made a TikTok account has over 21 million.
To put it into perspective, Asia's number one entertainment group, SM Entertainment Group, has over 10 million.
That's a whole lot of followers and lovers of K-Pop
On their Instagram accounts, EXO members post their own videos of themselves dancing, singing, and goofing around with each other.
Maybe it just never interested them to take their platform to another social media app, since they have clearly been doing well on Instagram and posting similar videos.
K-Pop Stars on TikTok
Other K-Pop stars such as BLACKPINK and BTS have been found on the popular social app, and it seems as though their fans are loving it.
Especially with the world on lockdown, fans are searching for more ways to stay in touch with their favorite artists.
Cosmopolitan magazine came out with an article about which K-Pop stars to follow on TikTok and unfortunately, the only one listed that does not exist anymore and says "currently unavailable" is EXO member Sehun's account.
With almost 9 million likes, the only TikTok video posted by the K-Pop star that has since then been deleted from the app is still available to watch on his Instagram account.
Although none of the EXO members are on TikTok or have a joint account, there definitely is not a shortage of EXO videos surfacing the app itself.
There are thousands of EXO fan accounts on the app and the great thing about TikTok is that it caters to certain niches, such as this type of music. Fans are still able to enjoy EXO's music and come across videos of the members on the app.