BTS began formation in 2011, while BTS has existed since 2010, but which K-pop band has the biggest net worth?
According to online sources, EXO is the wealthiest group, with an estimated net worth of a staggering $1 billion. However, the reliability of this figure is questionable. BTS, on the other hand, is reported to be worth $60 million.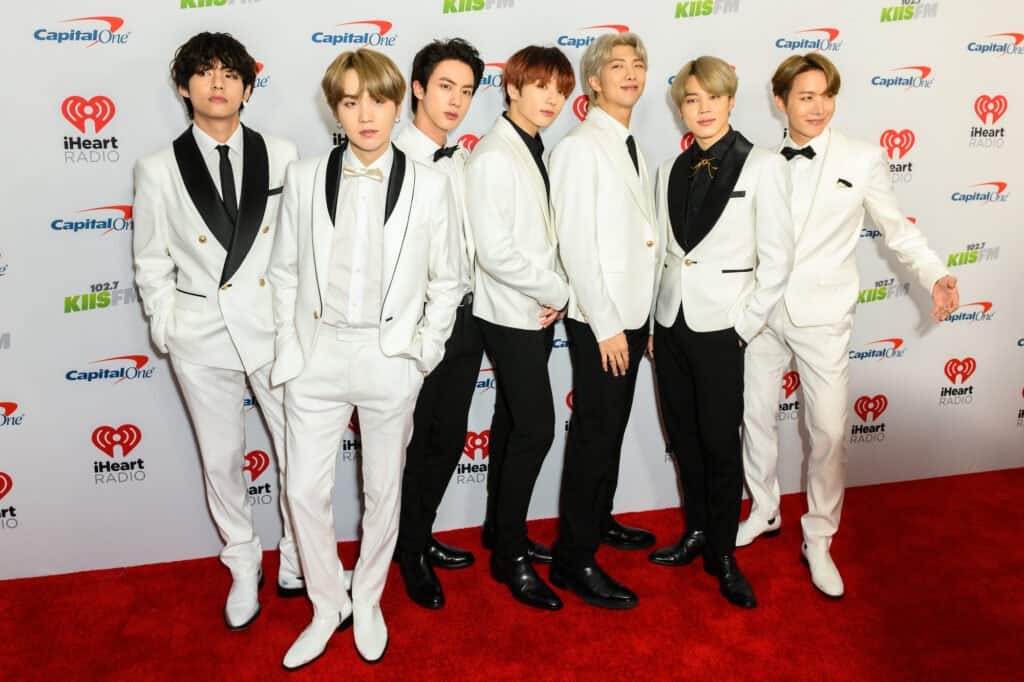 Let's take a look at both bands' careers and find out how the boys made their millions.
BTS
BTS began to form in 2010, when South Korean rapper and future leader of the group, "RN", met with Big Hit Entertainment CEO, Bang Si-hyuk.
Bang Si-hyuk felt that the youth of the time needed "a hero who can lend them a shoulder to lean on." After forming the group, BTS featured on several tracks by artists such as 2AM and Lee Seung-gi.
The lineup was finalized with Jin, Suga, J-Hope, RM, Jimin, V, and Jungkook, in 2012.
Suga spoke of the ambitions of the early BTS, saying, "We started to tell the stories that people wanted to hear and were ready to hear, stories that other people could not or would not tell."
He continued, "We said what other people were feeling—like pain, anxieties and worries. That was our goal, to create this empathy that people can relate to."
BTS did not achieve stardom instantly, with their first lead single only peaking at number 124 on the Korean chart.
It wasn't until 2016 that BTS achieved significant mainstream success. They released their compilation album The Most Beautiful Moment in Life: Young Forever, in May 2016.
The album topped the Gaon Weekly Chart in Korea for two consecutive weeks and achieved moderate success in the US, peaking at number 107 on the U.S. Billboard 200.
BTS became the first K-pop group to receive their own Twitter emoji in May 2016.
In 2018, BTS achieved unprecedented success in the US. Their album—Love Yourself: Tear—debuted at number 1 on the US chart, becoming the first Korean album to achieve the top-spot on the chart.
The same US chart-topping success was achieved with their following album—Map of the Soul: 7.
It's no surprise that the group has made bank from worldwide sales of their music, which is estimated to be around $60 million.
EXO
EXO was formed in 2011 by SM Entertainment. For newcomers to the fandom of EXO, the concept that can be strikingly confusing is the fact that EXO is actually two bands—there's EXO-K and EXO-M.
The extra letters attributed to the end of the band name stand for Korean and Mandarin.
Although the two subgrouped bands collaborate on their music, and sing their songs in both aforementioned languages, they have promoted the songs as separate bands—with EXO-K taking control of promo in Korea, and EXO-M doing the same in China.
Confusion out of the way, let's get to how EXO made their supposed $1 billion net worth.
Both subgroups debuted with their EP Mama in 2012. The Korean version peaked at number 1 on South Korea's Gaon Album Chart and at number 8 on the Billboard World Albums Chart.
The Mandarin version just missed the top-spot, peaking at number 2 on China's Sina Album Chart.
EXO's first studio album—XOXO—was released in 2013, in both Korean and Mandarin. All versions of the album collectively sold over one million copies—this was the first time a South Korean artist had done so in 12 years.
EXO achieved significant success with their sixth studio album—Don't Mess Up My Tempo—released in 2018.
They became the first artist to surpass 10 million total album sales in South Korea. The album also achieved notable success in the US, debuting at number 23 on the Billboard 200—its highest position.
So, Who Is Richer?
Unless we see officially released figures from both EXO and BTS, it's impossible to know for sure.
One might assume that because BTS has achieved greater fame in the Western world, that the band would have a higher net worth.
However, it must be remembered that China has the largest population in the world, thus making it possible that total EXO sales (with their Mandarin language releases) greatly overtake BTS.
A $1 Billion net worth might be a stretch, but it's definitely possible that EXO has more in the bank than BTS.