Adele is one of the most successful singers of the 21st Century, achieving fame in both her native UK and the US. Does she write her own songs?
Adele has always written her own songs. She wrote much of her debut album, "19", alone but collaborated with cowriters more readily on her second and third albums, "21" and "25". Adele has a writing credit on every original song she has included in her studio albums.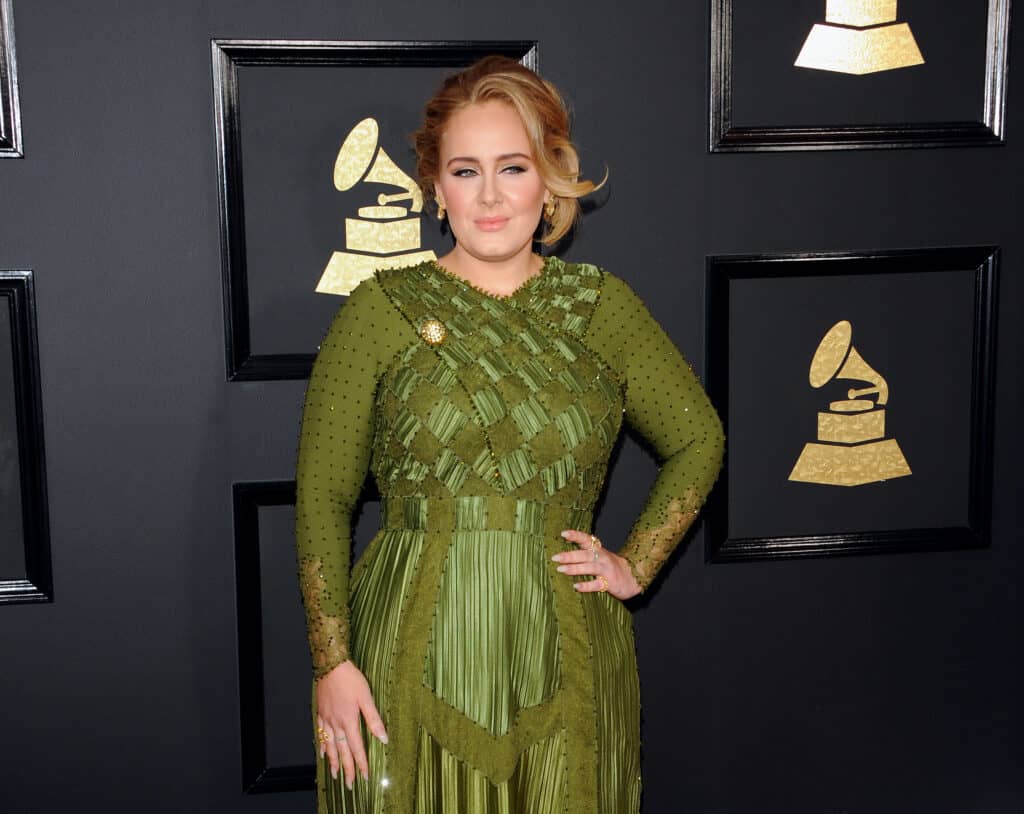 For more on Adele's studio albums and her role in writing them, read on.
19
After Adele graduated from the BRIT School for Performing Arts & Technology in her teens, she started self-publishing her music. She had recorded three songs for a class project and gave them to a friend, who posted them on Myspace.
The songs became a viral success and led to Adele being signed by XL Recordings. While providing backing vocals for English singer Jack Peñate, Adele met Jim Abbiss, a producer who went on to work with her on her first album.
Beginning a theme that would continue in her other studio albums, the album was named "19", Adele's age at the album's release. She wrote every song on the album, with the exception of "Make You Feel My Love", which was written by Bob Dylan and has been covered by numerous singers since its first release in 1997.
While many of the album's songs are written by Adele alone, she did collaborate with a few other writers, mainly her producer Jim Abbiss, Eg White, and Sacha Skarbek.
"19" released on January 28, 2008, and received critical praise for Adele's remarkable voice at a relatively young age but there was a mixed response to the album overall. Still, the reviews ranged from average to excellent and there was very little negativity, with many pointing to Adele as a rising star to watch.
It also performed well critically, selling more than 7 million copies worldwide. The album topped the UK chart and peaked at number four on Billboard's albums chart in the US.
21
Two years later, Adele released her second album, "21". While the album retained some of the blue-eyed soul feeling of her debut, it also incorporated some country and blues influences, inspired by a US tour shortly after the release of "19".
Adele had intended on making her second album more upbeat, not wanting to cultivate a reputation for exclusively writing tragic music. However, she took a break from creating the album, feeling that she lacked inspiration.
After the breakup of her relationship at the time, Adele decided to channel her emotions into writing the album. She again has a songwriting credit on all of the album's original songs, though she collaborated with other songwriters on every track, unlike her debut where many were written by Adele alone.
Again, one cover was included on the album, "Lovesong", originally released by The Cure in 1989.
The album released on January 24, 2011. Critical response to "21" was stronger than "19", with critics pointing to Adele's two extra years of experience making a significant difference to her writing. It also sold significantly more copies than "19" and became the best-selling album of the 2010s, topping the charts in more than 30 countries.
25
There was a long gap before her next album, "25, which had a sense of reflecting on Adele's life so far. She began writing the album after the birth of her first son and took several breaks due to feeling uninspired.
After turning to producers Rick Rubin and Greg Kurstin for advice, Adele decided to embrace writing about her newfound motherhood. She wrote every song on the album, again working with a number of co-writers.
"25" released on November 20, 2015, and became the first album to sell more than three million copies in one week in the US.