English singer and songwriter Adele Laurie Blue Adkins, known to audiences around the world as Adele, first appeared on the music scene in the late 2000s and quickly established herself as a major star in pop music. She has had multiple Grammy Award wins, best-selling albums, and highly successful concert tours, but where does Adele live?
Adele has rented and owned multiple homes over the years, which is understandable given the phenomenal success that she has achieved. While they vary in size and style, they are all located in England and the United States, with some in rural areas and others in major cities.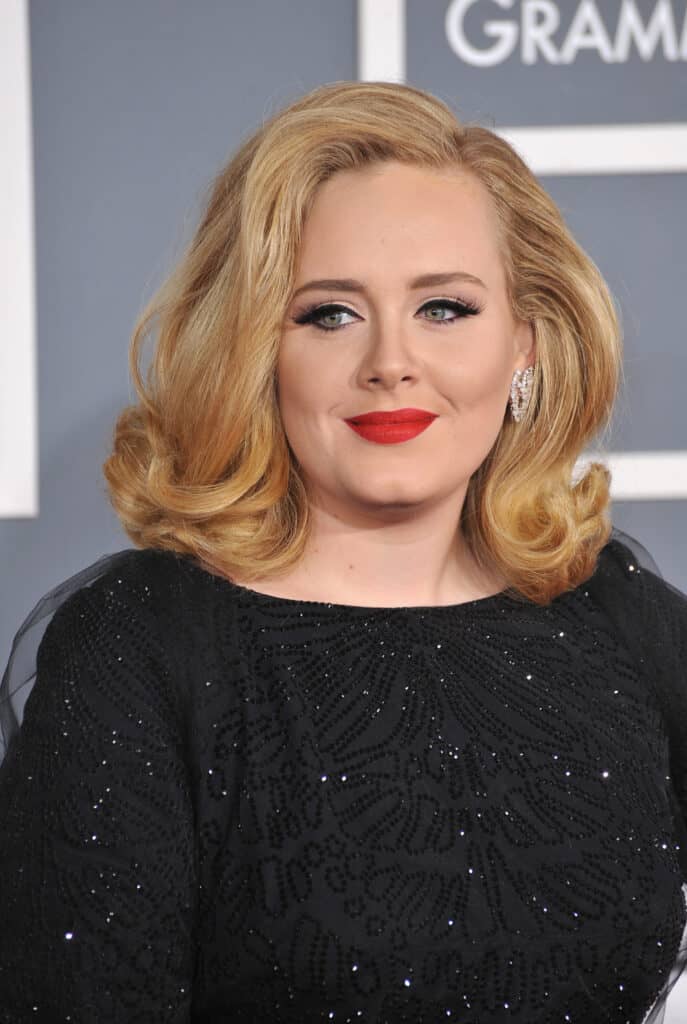 The Homes In England
Adele spent much of her early life in the Tottenham district of North London, so it is only natural that she should choose this cosmopolitan city for one of her homes. Aside from a few years in Brighton during her childhood, England's capital city has always been home for Adele.
The property that Adele has chosen for her London abode is situated on a mews street in Kensington. Initially buying a single house for $7 million, Adele subsequently purchased the one next door for a slightly lower $6.6 million.
These two adjoining houses serve as Adele's home whenever she is in London. While she may spend a great deal of time on tour and at her other homes, she and her family can always return to this cozy property.
While mews streets were originally built to serve as meager lodgings for the coachman and horses of high society in the Victorian and Edwardian eras, they have since become prized real estate. Aside from Adele, other celebrities like singer Madonna, actor Michael Caine, and director Guy Ritchie have also snapped up mews properties.
Adele also purchased an apartment for her mother Penny, which cost $738k and is located only a short distance away.
In 2012, she acquired a $9 million house in Notting Hill, another highly sought after area of London. This spacious property has five bedrooms and is located near the homes of Pippa Middleton and Kylie Minogue.
Adele previously owned two houses in West Sussex: one in Partridge Green and another in East Grinstead. She also owned a four-bedroom beachfront residence in Portslade near Brighton, which she sold in 2016.
For a closer at Adele's former home in Partridge Green, check out the video below:
The Homes In The United States
Adele began her life in Southern California with a luxurious rental in Beverly Hills. A fellow English superstar, Paul McCartney, had previously owned the property.
While details about the rental were largely kept under wraps, it was widely known to have a vintage bowling alley in its basement. Because of these facts about the house and its history, it was eventually determined to be this property on Heather Road.
After renting in the Los Angeles area for some time, Adele purchased a stunning Beverly Hills mansion for a price of $9.5 million. The home occupies a sprawling, 17,000 square foot property and is located in an exclusive gated community with other famous residents such as Cameron Diaz and Jennifer Lawrence.
Inside, the house has four bedrooms, an open concept kitchen, and a large office. On the outside, there is a swimming pool, a gazebo, and even a treehouse.
The home has a number of architectural features that are very popular among prospective homebuyers, like vaulted ceilings, multiple fireplaces, and French doors.
Adele further cemented her status as a Southern California resident when she purchased a second home in Beverly Hills in 2019. Interestingly, this house is located in the same community as her first one.
The home was built in the early 1960s, at which time it only measured 2,400 square feet. In the 1980s, the house was expanded and now exceeds 6,000 square feet.
In addition to its five bedrooms and six bathrooms, the property has an expansive library, an art studio, and a fitness room. The residence was previously owned by Michael Hertzberg, known for producing films like Silent Movie and Blazing Saddles.
As part of her 2016 tour, Adele spent three weeks in New York City. During this period, she rented out a sumptuous apartment in Tribeca.
While her stay may have been temporary, it was nevertheless a comfortable one. The apartment has six bedrooms, six bathrooms, and an outdoor eating area and fireplace with a magnificent view of Manhattan.
No matter what side of the Atlantic Ocean she may be on Adele always manages to live it up in luxury and style.