Ava Max is a popular American singer-songwriter best known for her hit track "Sweet but Psycho" which was released in August 2018. She has been acclaimed for both her musical and fashion styles during her career.
Ava Max has one older brother. She has not revealed much information about her brother or their relationship but it is known that she lived with him and her parents during her youth.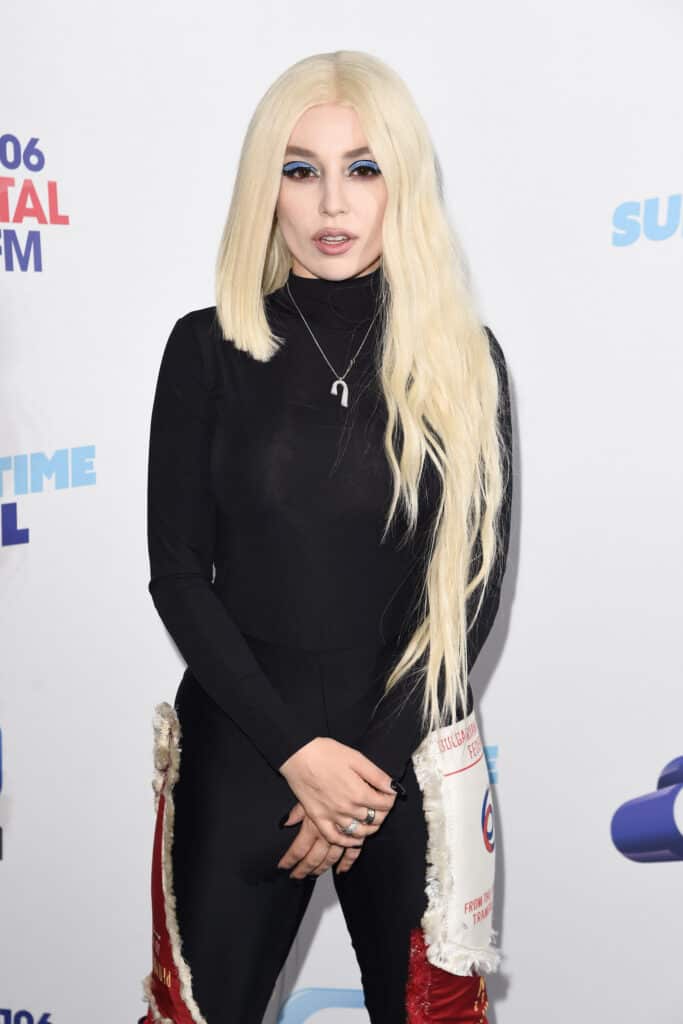 Ava Max's rise to fame was a very modern and complicated journey that resulted in a hit song that peaked all over the world in 22 different countries.
Early Life & Family
Ava Max was born Amanda Ava Koci in Milwaukee, Wisconsin in 1994. Both of Amanda's parents, Paul and Andrea, are from Albania.
Her parents fled Albania in 1991 after the fall of communism and lived in Paris for a year under the protection of the Red Cross. It was while in France that they met a woman from Wisconsin and were convinced to move there and start their family.
When they made it to America, Ava's mother and father struggled to break the language barrier and find steady jobs. They gave birth to an older brother.
In 1991, Ava was born. Only 8 years later, the family moved to Virginia, and Ava and her brother were raised in Hampton Roads.
It was around this time that Ava began to show curiosity and interest in music. Both of her parents were musicians: her father was a pianist and her mother a classically-trained opera singer.
Ava began to sing in Radio Disney competitions in the Virginia area and would sometimes travel to other parts of the country to perform.
Struggle for Success
When Ava was 14 years old, she and her family moved to Los Angeles in an attempt to make it big in the music industry. Unfortunately, things did not go smoothly and she was met with much rejection.
Ava began to write her music, mostly based on relationships close to her. However, the family gave up on Los Angeles and headed to South Carolina, a move Ava would later state she was grateful for because it gave her a regular childhood.
At the age of 17, Ava decided to move back to Los Angeles to pursue her career once more. This time she was accompanied only by her older brother, who served as her manager.
However, they did not work well together because they were too close and did not know how to traverse the complicated world of the music industry. She began to look for a new management team.
Ava Max continued to make her music and released multiple songs on SoundCloud. In 2014, she met Canadian record producer Cirkut at a birthday party she was performing at.
The two struck up a friendship and started working together. They created the song "Anyone but You" in July 2016 and it immediately began to find a following.
Ava Max was then signed to Atlantic Records based on the success of her song and the work with Cirkut.
Breakthrough
Ava Max began working hard on her music for Atlantic Records and made some waves while appearing as a guest spot in multiple songs like "Slippin" with Gashi and "Into Your Arms" with Witt Lowry.
A new song, "Sweet but Psycho" was released on August 17, 2018. The song became a huge smash and reached number one in over 22 countries worldwide.
In America, it peaked at number 10 on the Billboard Hot 100. She released a music video for the song as well, which also became a hit.
Ava Max would capitalize on the success of "Sweet but Psycho" over the next few years, releasing more singles to varying degrees of success.
Atlantic Records released Ava Max's debut album, Heaven & Hell, on September 18, 2020. The album hit number two on the UK charts and number 27 in the United States.
The album received mostly favorable reviews, as did the singles. Her long-time producer Cirkut helped create tracks for the album as did other producers such as RedOne, Shellback, and Lotus IV.
Since the release of her first album, Ava Max has continued to release singles and work on new music though it was all impacted by the COVID-19 pandemic.
Ava Max has come a long way from her early days in Disney singing competitions to an album and music that has hit the top of the charts all over the world.