Ava Max is an American singer and songwriter who decided to pursue her music career at a young age. She signed with Atlantic Records in 2016, and released her breakthrough song "Sweet But Psycho" in 2018. The song became a smash-hit on top charts and Ava released her debut studio album "Heaven & Hell" in September of 2020.
Ava Max is not related to Lady Gaga, although she does get compared to the singer fairly often. She has stated in former interviews that she does not like getting compared to Lady Gaga because she feels as though it is pinning one woman against another.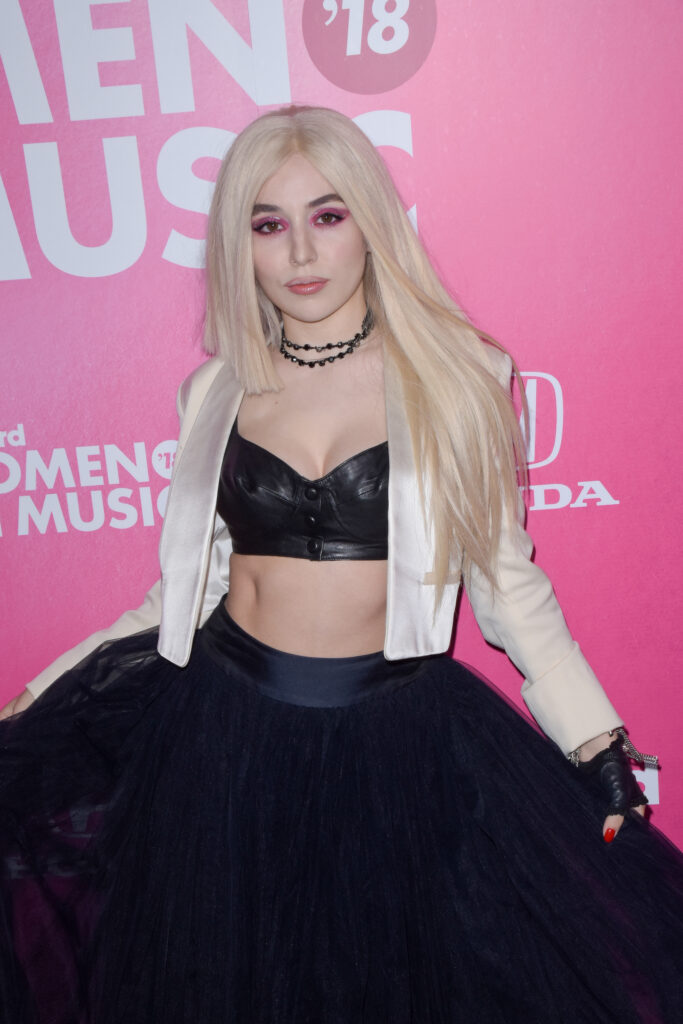 Ava Max gets compared to the iconic Lady Gaga because both of them have very unique styles that make them stand out from other artists. However, Ava feels like the comparisons are always superficial, which can create a toxic culture within the music industry.
The singer is a huge fan of Lady Gaga and has stated that a lot of her inspiration came from the pop idol, who has been in the industry for much longer than her.
Ava Max's Beginnings in the Music Industry
Ava Max is a small-town girl originally from the state of Wisconsin, who later moved with her Albanian immigrant parents to Virginia. She started singing early on in her life, participating in talent shows in school, along with many singing competitions by the time she reached high school.
Her parents were immigrants who fled Albania in 1991 due to the communist regime and moved to America. Soon after their move, Ava was born and they were happy to give her a life full of support.
Ava Max has stated that school, in general, was never a good time for her due to her getting bullied. She has stated in interviews that she always felt like she didn't belong, and no one truly understood how much she wanted to be successful in music.
She decided to pursue music full-time during her teenage years and with the support of her parents and the community's knowledge of her singing talents, she had the full support of moving to Los Angeles to dive head first into the music industry.
It took a while for Ava to get noticed by record producers because everyone was trying to make it in Hollywood. She oftentimes felt like giving up, but she continued to try to persuade people in her projects and wanted to find someone who believed in her and her music.
The other half of her problem at the beginning of Ava's music career was that producers would try to mold her into something she wasn't. She's mentioned that everyone kept trying to change her sound and image, but she didn't want to do that either.
Eventually, she had her big break. Ava ended up at a birthday party for record producer Cirkut, who's worked with big-time artists such as Katy Perry and Miley Cyrus, and after performing "Happy Birthday" for him, they instantly hit it off.
With the help of her new record producer friend who let her express herself in the way that she wanted to, Ava finally signed with Atlantic Records in 2017.
Shortly after signing with her label, she released the song of the summer, "Sweet But Psycho".
The song dominated top charts in the US, Uk, and New Zealand, and was soon certified multi-platinum. The single was definitely the breakthrough she had always wished for.
She came out with her fifth single which in 2020, blew up on TikTok, and once again, hit top charts. Her debut album, "Heaven & Hell" was released in September of 2020.
The Comparisons Between Ava and Lady Gaga
Of course, no artists want to seem pinned against each other or compared, although Ava Max's audience does tend to compare the singer to Lady Gaga due to their unique style and vocals.
Ava Max has stated that she is a huge fan of Lady Gaga and has drawn a ton of inspiration from her, but she does feel as though everyone tries to make it a competition when it never is.
Lady Gaga has been around for years, and Ava wants to keep Lady Gaga as an icon without being constantly compared to her. She states that people tend to compare the two artists because they both have blonde hair, make pop music, and have unique styles that make them stand out from other artists in the genre.
Ava Max has one side of her hair cut into a bob-like hairstyle, with long blonde locks on the other half. People have previously stated that the hairstyle was copied from Lady Gaga, although Ava Max has denied the claims.
Ava just wants to keep things light-hearted and away from the toxicity that comes from comparing one woman to another.