With an IQ of 160, Bill Gates is quite rightly seen as one of the greatest minds of our generation. He's made some fundamental contributions to the world, not least with the creation of Microsoft. So you may be wondering how his intellect was nurtured, does it stem from years of academia?
Bill Gates does not have a conventional medical degree. He initially enrolled at Harvard University in 1973 but dropped out two years later to start Microsoft. Due to his accolades, however, Bill has since been awarded several honorary degrees, both medical and legal.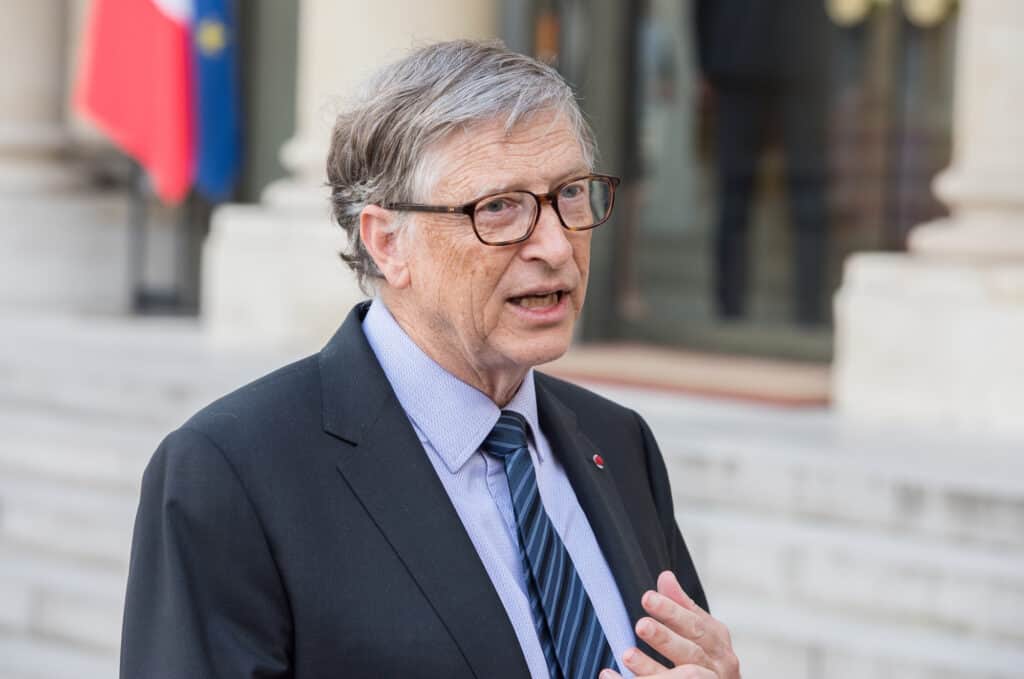 Over the years Bill has become an outspoken figure in the realm of vaccinations, epidemics, and diseases.
But without a medical background how is Bill so knowledgeable?
Fortunately for you, this article will explore Bill's college education, his honorary degrees, and his contribution to global health. Keep reading!
College Dropout
Bill's fascination with computers began at a young age. By 8th grade, Gates was fully computer literate and could even write his own computer programs.
Known to be a high-achiever, Gates went on to enrol at Harvard University in 1973, at the age of 18.
Unbeknown to most, however, Bill initially attended Harvard with the intention of pursuing a law career like his father.
But this was never Bill's passion. He took several computer science classes while at Harvard, and eventually dropped out in 1975 to propagate Microsoft.
It was through Harvard that Bill met Steve Ballmer, as they both lived in the same student residence.
Unlike Bill, Steve completed his college education and went on to succeed Gates as Microsoft CEO in 2000.
When asked to reflect on his time at Harvard in a 2018 interview, Bill said:
"I wish I had gotten to know more people […] I was just so busy being good at the classes and taking lots of classes".
Similarly in a 2007 speech at Harvard University, he declared:
"Though I left early I was transformed by my years at Harvard"
Honorary Degrees
Despite dropping out of Harvard, Bill's contribution to computer science, medicine, and world health has been recognized by higher education institutes across the globe.
At present, Bill Gates has been awarded 7 honorary degrees from:
Nyenrode Business Universiteit (2003)
KTH Royal Institute of Technology (2002)
Waseda University (2005)
Tsinghua University (2007)
Harvard University (2007)
The Karolinska Institute (2007)
Cambridge University (2009)
Speaking at Bill's graduation ceremony in 2007, Harvard University Professor Steven Hyman said:
"We recognize the most illustrious member of the Harvard College class of 1977 never to have graduated from Harvard. […] He was planning for a revolution, the rise of the personal computer. It seems high time that his alma mater hand over the diploma".
Being awarded a degree from Harvard was a momentous occasion for Bill, not just because he'd dropped out from the same college 30 years earlier.
Unlike the other honorary degrees he's received, Harvard awarded Bill a Doctor of Laws, in line with his degree major.
Contribution to Global Health
The reason Bill is often mistakenly believed to come from a medicinal background is due to his philanthropic efforts.
The Bill and Melinda Gates Foundation, which was first established in 2000, is now the world's largest charitable organization.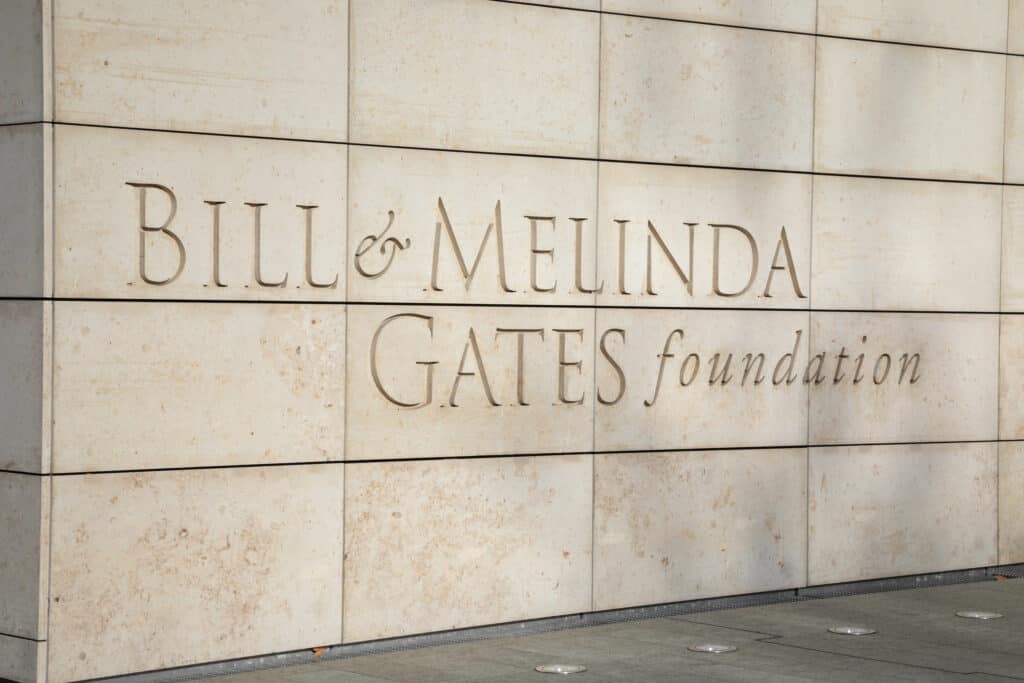 It's claimed that Bill has donated around $33.5 billion in funding.
The foundation has several big successes under its belt, including an increase in child vaccinations, a decrease in infant deaths, and better accessibility to modern forms of contraception.
Additionally, the foundation has funded critical research into HIV/AIDS, malaria, tuberculosis, and polio.
The goal of the foundation is to reduce inequalities and improve lives around the world. Summarising this, Bill said:
"It's zero. This is the number we're striving toward every day at the foundation. Zero malaria. Zero TB. Zero HIV. Zero malnutrition. Zero preventable deaths. Zero difference between the health of a poor kid and every other kid."